Tax refunds are lower, and that means less spending money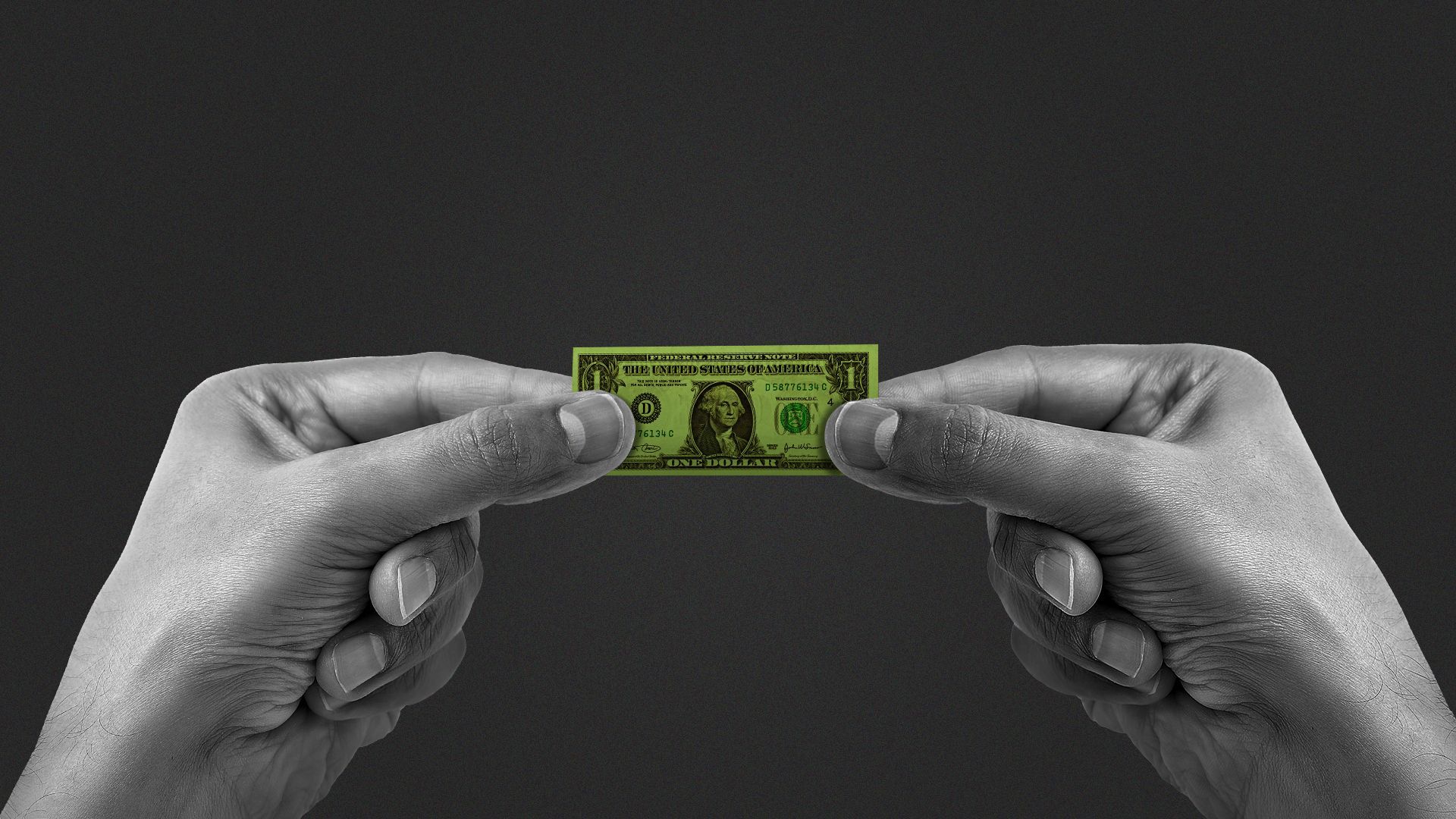 The average federal tax refund is down 8% this year, leaving consumers with less spending money than they've become accustomed to at this time of year.
Why it matters: Many Americans count on their tax returns to generate cash flow, giving them a financial boost heading into the summer.
By the numbers: The average refund was $2,777 through April 28, down from $3,019 at the same point in 2022, the IRS reported.
Overall, the IRS has refunded about $24.3 billion less so far in 2023 than it had refunded at the same point in 2022.
The impact: "Weakness in tax refunds was likely a headwind to spending" in April, Bank of America economist Aditya Bhave wrote in a research note.
In April alone, the decline in tax refunds amounted to a nearly 1% decline in monthly disposable income, Bhave estimated.
Meanwhile, total spending per household on Bank of America credit and debit cards was down 1.2% in April, compared with a year earlier, marking the first year-over-year decline since February 2021.
Between the lines: The decline in tax refunds is not because the IRS is processing refunds at a slower rate. It's not.
"The average number of refunds issued was close to 2022 levels at the end of April," Bhave wrote.
"This suggests to us that total refunds are unlikely to catch up to 2022 levels as more returns are processed."
Be smart: Americans enjoyed a tax refund surge in 2021 and 2022 due to the influx of federal stimulus spending stemming from the pandemic.
But several tax breaks have been scaled back, including child tax credits, stimulus rebates and charitable deductions, NPR reported.
The bottom line: Tax refunds are returning to normal levels, and Americans are adjusting.
Go deeper