Tax refunds are perfectly rational, despite what economists might tell you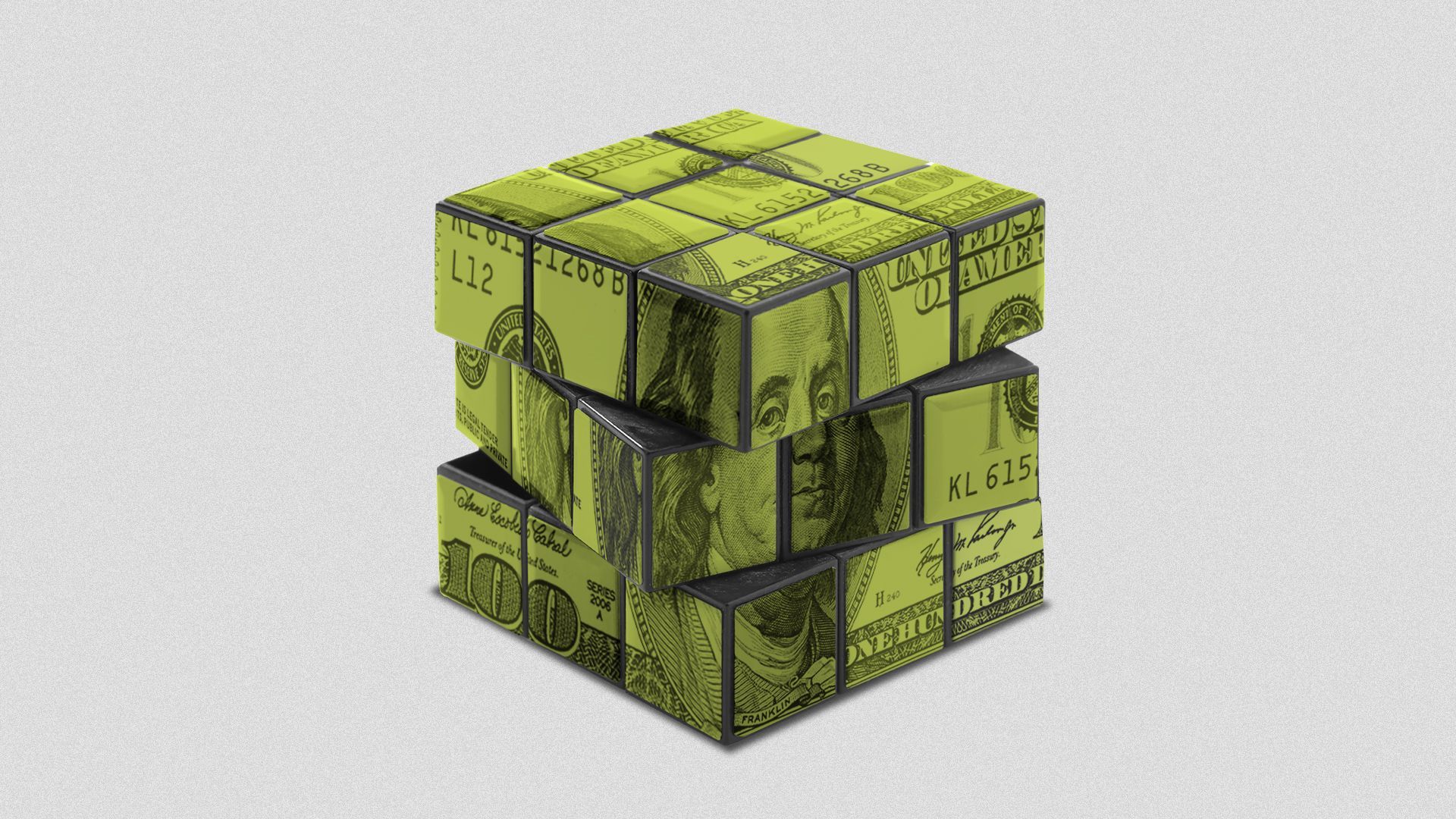 Is getting a tax refund irrational? Some economists would have you think so.
Why it matters: Tuesday is tax day; those who pushed filing to the deadline are just learning if they overpaid their taxes this year and are due a refund — or if they owe more money.
How it works: Put very simply, employees have taxes withheld by their employer from their paychecks all year long, while freelancers pay estimated quarterly taxes.
Those who already gave the government too much will get a refund. Too little, they'll owe.
The big picture: Some economists and personal finance types argue that the ideal move here is to withhold just enough to pay the taxes you owe — and that getting a refund is a sign you've failed, essentially giving the government an interest-free loan.
Almost a third of personal income tax collected by the U.S. government is later returned via a refund, notes a paper published last year by the American Economic Review that seeks to explain this "irrational" behavior.
Technically, that's a painful hit at a time when you can earn a relatively high interest rate on your savings.
Reality check: An awful lot of people ignore that advice, and pay in excess of what's owed, so they can get a "windfall" come filing season. And that's the way they like it.
Between the lines: What's going on here is fairly simple. First, most people would rather receive money via a refund than take the chance of owing money.
"[P]eople really, really hate having to pay money. They feel the pain of having to pay $100 greater than the pleasure of getting an extra $100," Bill Congdon, an economist, explained on Marketplace more than a decade ago.
If you factor in the psychological costs — particularly, the uncertainty over what you'll owe —  overpaying taxes "may be perfectly rational," writes Kathleen DeLaney Thomas, professor at the University of North Carolina School of Law in a more recent paper.
Of note: Even in studies where they tell people exactly what they're going to owe, so there's no uncertainty, about half would still prefer to get a refund, she told Axios by phone recently.
"There's a disconnect between the way economists, and tax lawyers to a certain degree, think about the tax system and the way people actually think about the tax system," she said.
To be sure: There are definitely some folks out there who get annoyed by a big refund, and Axios has heard from them.
The intrigue: There is a compromise possible here — though there's no push for it in reality — the U.S. could pay interest on withholdings that are refunded.
The bottom line: "People find value in using their tax refunds as a forced saving device," economist Justin Wolfers wrote Axios in an email. "If the money were readily available, they might spend it. This way they can get a big check from the government and put it toward making a big purchase."
Go deeper