Exclusive: Inside HHS' plan to develop next-generation COVID treatments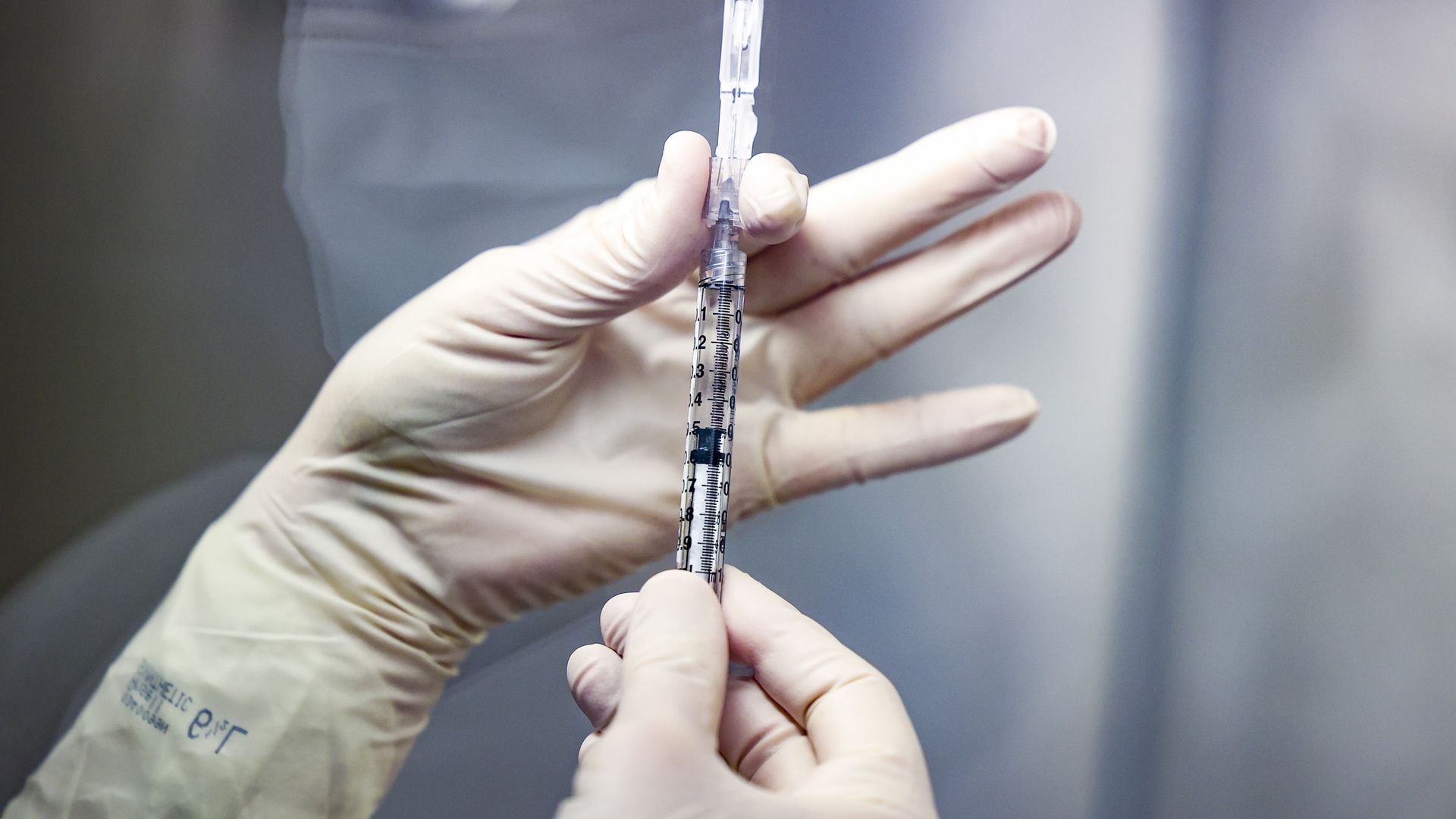 The Biden administration is pouring billions of dollars into the development of future coronavirus vaccines, trying to develop a sequel to Operation Warp Speed even as the public health emergency ends.
The big picture: The Department of Health and Human Services is fleshing out targets and putting an organizational framework around the $5 billion "Project NextGen," which will operate similarly to the Trump-era public-private partnership in speeding the development of new treatments.
The program, which was announced in April, will be led by HHS' Administration for Strategic Preparedness and Response (ASPR) and Biomedical Advanced Research and Development Authority (BARDA), per an administration official familiar with the plans.
Of the $5 billion, $4.7 billion will be going to BARDA, which focuses on the development of vaccines and treatments for public health medical emergencies.
The other $300 million will go to the National Institute of Allergy and Infectious Diseases.
Zoom in: BARDA will focus on public-private partnerships to invest in potentially risky projects, such as mucosal vaccines, which are administered nasally or orally and could boost immunity and potentially reduce infection and transmission.
The program is also looking at the development of "pan-coronavirus vaccines" to protect against different coronaviruses, as well as new, longer-lasting monoclonal antibodies that can protect against new variants as they arise.
HHS will identify candidates at specific stages of their development, instead of tracking "end-to-end" progress, to maximize the amount of treatments that are likely to reach clinical trials.
What they're saying: "Project NextGen is a forward-looking investment that boosts our preparedness against potential COVID-19 surges," said Dawn O'Connell, the assistant secretary for preparedness and response.
Building "the next generation of vaccines and therapeutics that can save lives," O'Connell added.
Go deeper