White House launching $5B program for next-gen COVID vaccines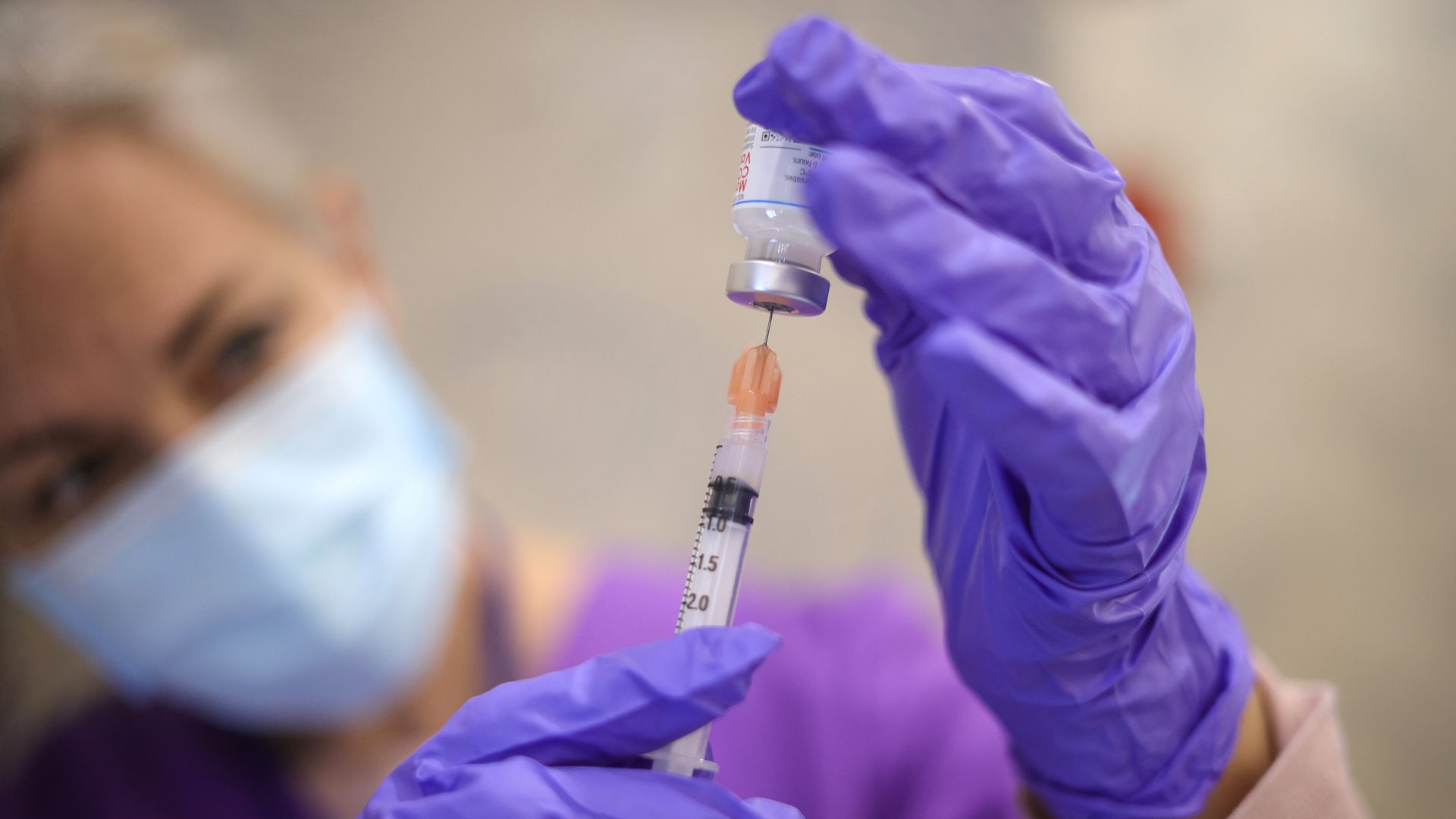 The White House is launching a $5 billion effort to develop next-generation COVID-19 vaccines and rekindle some of the momentum from Operation Warp Speed, the Washington Post reports.
Why it matters: The initiative aims to create more durable protection in the face of a fast-changing virus and lackluster public interest in annual shots.
White House coronavirus coordinator Ashish Jha, leader of the COVID task force which is disbanding next month, told the Post the effort will support creating long-lasting monoclonal antibodies, develop vaccines that produce mucosal immunity and accelerate work on pan-coronavirus vaccines.
Catch up quick: Experts have been calling for a widened focus that could comprise other vaccine technologies, such mucosal booster vaccination that establishes robust "sterilizing immunity" against COVID, as well as a so-called "universal" coronavirus vaccines.
What to watch: The $5 billion for the effort came after HHS was directed by the White House to shift funds for coronavirus testing, personal protective gear and other priorities, The Post reports.
Go deeper