Colombia, once epicenter of drug battles, considers legalizing cannabis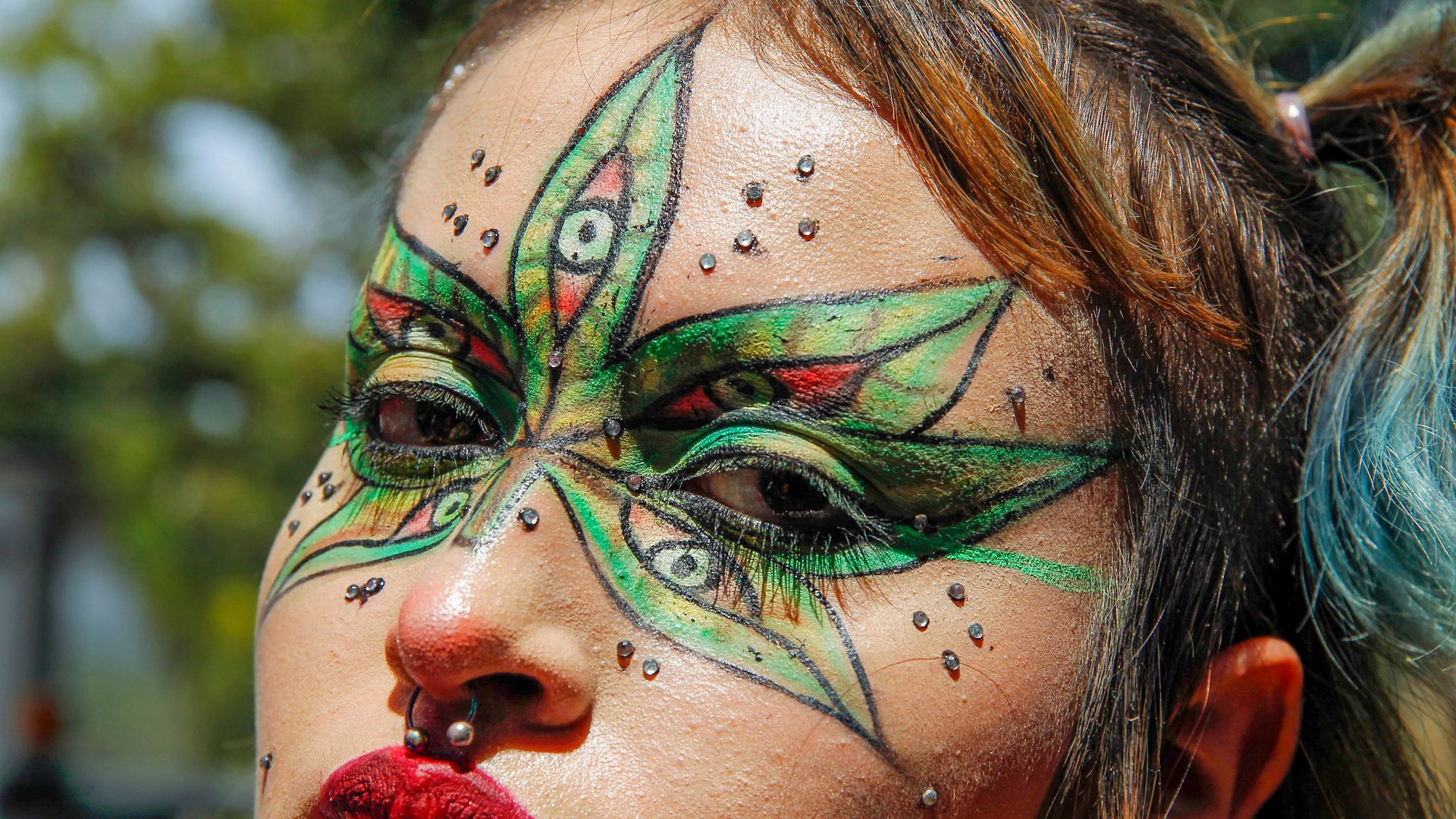 A proposal to legalize recreational cannabis use in Colombia is close to becoming law, with final voting rounds in the Senate coming later this month
Why it matters: The country has for decades been a flashpoint in the so-called war on drugs, which contributed to almost half a million deaths and the displacement of millions more as a result of militarized action and violence between paramilitaries and criminal groups. The crackdown didn't reduce drug use.
If the proposal succeeds, Colombia will join several other Latin American nations in fully decriminalizing or legalizing cannabis use.
Driving the news: The House of Representatives passed a measure late Tuesday to amend the country's constitution to legalize cannabis possession for personal use. The measure, which passed with a 98-57 vote, would bar people from using cannabis in public or near schools.
This is the closest the country has come to legalizing recreational weed after three failed attempts since 2018. Medical cannabis is legal for use and exportation.
What they're saying: Juan Carlos Losada, the bill's sponsor and a member of the center-left Partido Liberal, tells Axios Latino the time was ripe to push the measure forward because there are more progressives in Congress and because the government of President Gustavo Petro has expressed support.
"Colombia has the moral and historic authority to try a path different from prohibition because we've had the deaths, the massacres and car bombs, the international stigma from drug trafficking," Losada says.
"If we, as an epicenter of the illegal drug trade, can start with this new approach, we can show Latin America and others that regulation is a better path and prevention should be a public health matter and not a punitive one," Losada says.
What's next: The final two rounds of voting are expected in the Senate later this month.
But the measure will need a two-thirds majority to pass.
That would require at least three senators to flip their previous "no" votes. The senators have said they're concerned about underage use and how marijuana will be taxed and regulated.
Losada says he is confident he and other advocates can persuade them.
Petro, a leftist, has long criticized prohibitive drug policies and previously said he favors legalization, but he has not commented on whether he'll sign the bill if it passes. He says he wants to avoid meddling in the process.
Subscribe to Axios Latino to get vital news about Latinos and Latin America, delivered to your inbox on Tuesdays and Thursdays.
Go deeper