California AG launches civil rights probe into Antioch police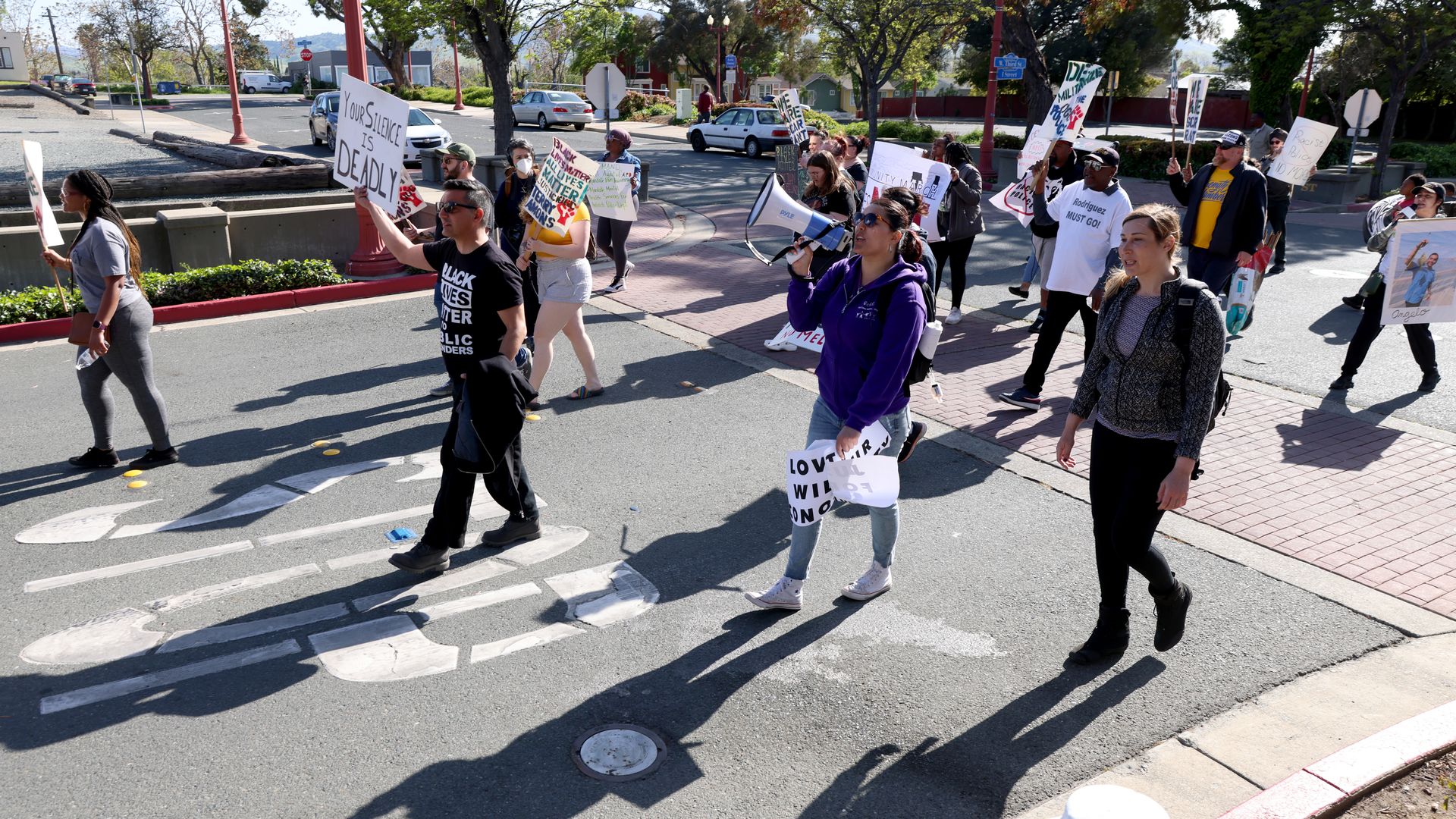 The California Attorney General's Office is launching a civil rights investigation into the Antioch Police Department following a federal probe into allegations of bigoted text messages.
Driving the news: Attorney General Rob Bonta's announcement Wednesday follows a joint investigation by the FBI and the Contra Costa that uncovered evidence alleging that 17 Antioch officers sent racist, sexist and homophobic messages largely in 2020 and 2021 that almost half the police department was included in.
"The early indications that we've seen here in Antioch raise significant red flags," Bonta said at a news conference Wednesday.
He said he'd also "seen data that shows spikes in excessive force in Antioch, more than other police departments nearby and in the region," according to the East Bay Times, which first reported on the text messages.
Five people are suing the police department over the allegations.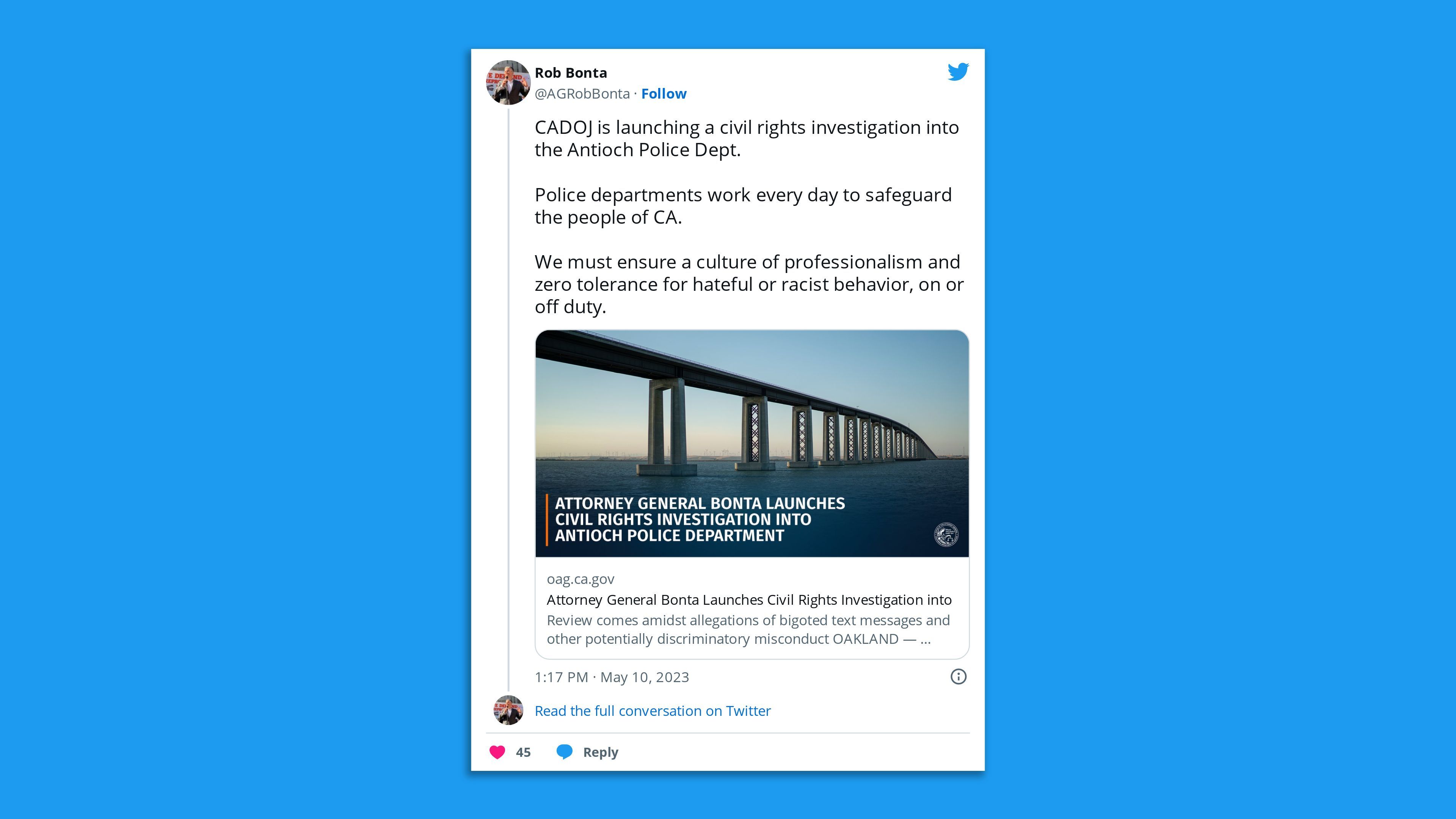 What's next: "The investigation will seek to determine whether the law enforcement agency has engaged in a pattern or practice of unconstitutional policing amid deeply concerning allegations relating to bigoted text messages and other potentially discriminatory misconduct," per a statement from Bonta's office.
"If, through this investigation, the Attorney General's Office determines that unlawful activity or practices took place, the office will also determine what potential actions are needed to ensure comprehensive corrective action takes place at APD."
What they're saying: Antioch Police Chief Steven Ford in a statement pledged his "full cooperation" with the state probe.
"We understand the importance of ensuring our policies, procedures, and practices are in line with expectations of 21st Century Policing," Ford added.
Michael Rains, a lawyer representing some of the officers named in the report, told NBC News Wednesday he doesn't object to the civil rights investigation "provided it is done in a thorough and objective fashion."
If Bonta does so, "he will conclude that, despite suggestions in many media accounts that inappropriate text messaging was widespread in the agency, that was simply not the case — the text messages which Mr. Bonta and others have described as offensive have been generated by very few officers," Rains added in his email.
Go deeper