Oil and gas health impacts cost $77 billion per year, study finds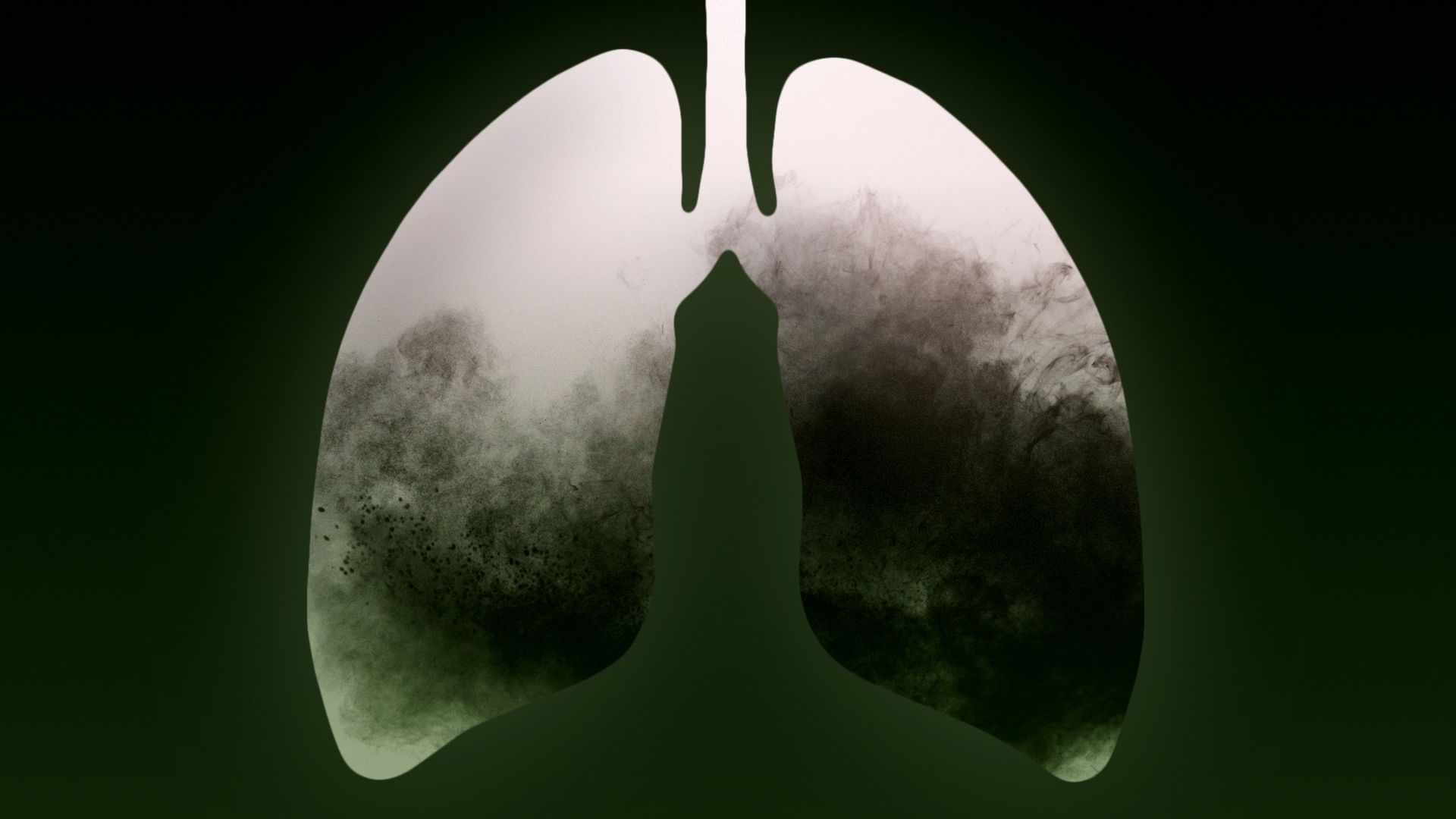 Air pollution from U.S. oil and natural gas production causes roughly $77 billion in health impacts nationwide every year, while also contributing to thousands of early deaths and health flare-ups, a new study finds.
Why it matters: It puts a price tag on one of the human costs of domestic oil and gas activity.
What they found: The pollutants nitrogen oxide, fine particulate matter and ozone from U.S. oil and gas production contributed to 7,500 excess deaths, 410,000 asthma attacks, and 2,200 new cases of childhood asthma across the U.S. in 2016, per the study published Monday in the journal Environmental Research: Health.
Nitrogen oxide was the largest contributor to the overall health impacts, followed by ozone and then fine particulate matter, according to researchers at Boston University School of Public Health, the University of North Carolina Institute for the Environment, PSE Healthy Energy and the Environmental Defense Fund.
Texas, Pennsylvania, Ohio, Oklahoma, and Louisiana — all states with significant oil and gas activity — saw the highest proportions of associated health damages.
The intrigue: Lead author Jonathan Buonocore, an assistant professor at Boston University School of Public Health, tells Axios that the effects were not limited to areas with active oil and gas production.
Cases of premature deaths, asthma attacks and childhood asthma also spread regionally to affect densely populated cities with little to no gas activity, which included Chicago, New York City, Baltimore, Washington, D.C., and Orlando, according to Buonocore.
Plus, Illinois and New York — states that produce "very little oil and gas," per the study — were among the top eight most impacted health hot spots. The $77 billion in annual health outcomes also includes hospitalizations and emergency room visits.
"This is a major cost that's not being accounted for" in most discussions of oil and gas, says Buonocore.
Zoom in: Ananya Roy, a senior health scientist at EDF and co-author of the study, tells Axios that their paper shows that air pollution "doesn't respect state boundaries."
"What this study really adds is that direct link," says Roy.
Meanwhile: The EPA is in the final stage of establishing nationwide rules to limit air pollution from oil and gas development, with a primary focus on methane — a powerful greenhouse gas.
"In limiting methane emissions from production sites, you're also limiting these other criteria pollutants that this study looks at," according to Jon Goldstein, EDF's senior director of regulatory and legislative affairs.
He notes that it "boosts the climate case and the public health case" for tougher methane-emissions regulations on a national scale.
Yes, but: The federal agency has not proposed eliminating that pollution from gas flaring. Goldstein tells Axios they'd like to see the EPA "really phasing out that practice" in the final rule expected later this year.
The bottom line: "What's become really clear is that the oil and gas sector has climate, air pollution and health impacts," says Roy. "As they evaluate policies in the sector, they need to account for all of them."
Go deeper