The Lakers are now title favorites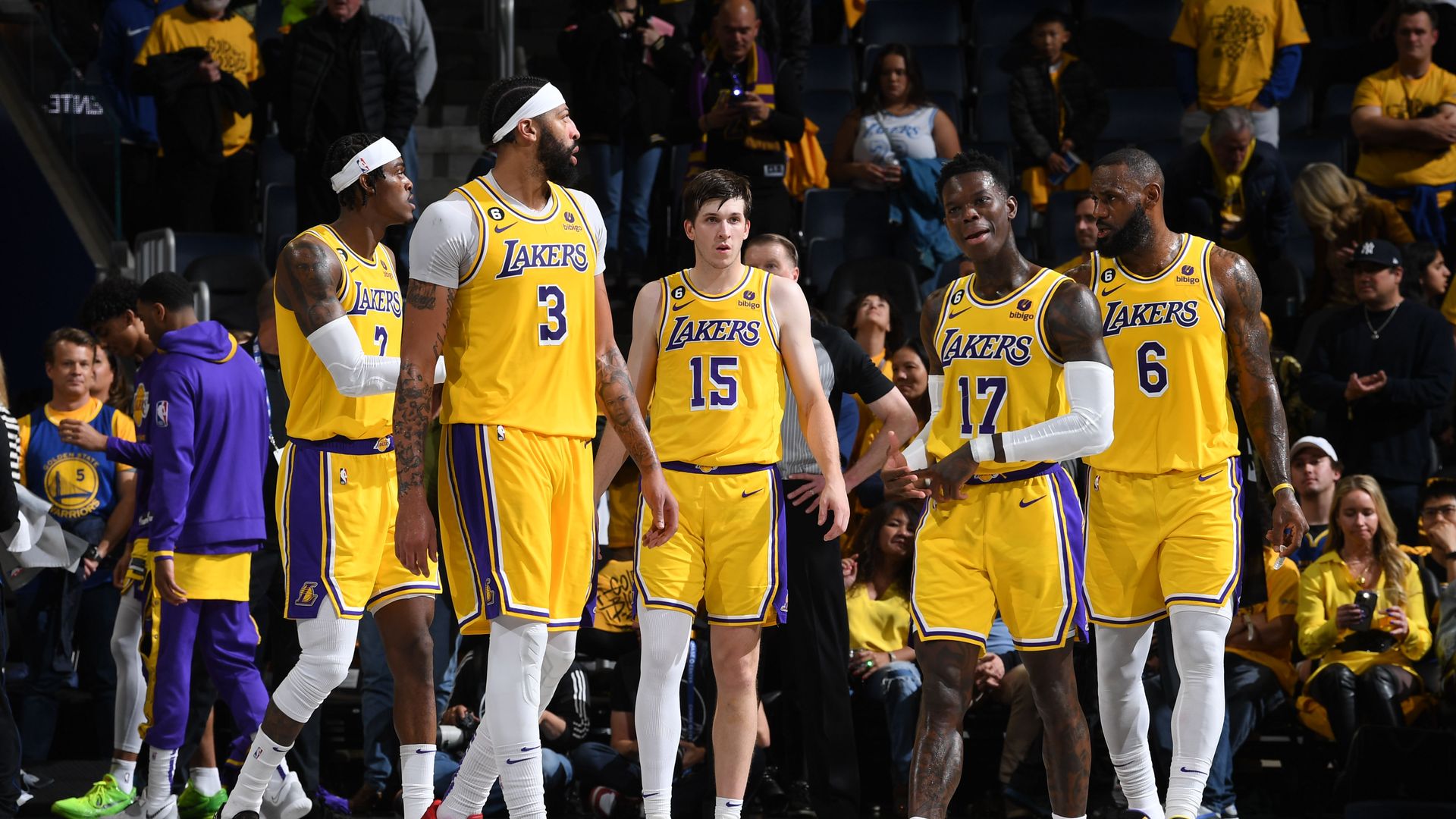 The Los Angeles Lakers, who started the season 2-10, were in 13th place in the Western Conference at the All-Star break and needed to win a play-in game just to make the postseason, are now co-favorites to win the National Basketball Association championship at BetMGM.
Title odds:
Lakers (+300)
Denver Nuggets (+300)
Philadelphia 76ers (+325)
Boston Celtics (+400)
Phoenix Suns (+1100)
Miami Heat (+1400)
Golden State Warriors (+1400)
New York Knicks (+10000)
Of note: FanDuel has the 76ers and Nuggets as co-favorites (+290), followed by the Lakers (+370); DraftKings has the Nuggets as favorites (+300), with the Lakers and 76ers right behind them (+340).
The big picture: Lower-seeded teams are having a postseason to remember. With a win tonight against the Warriors, the Lakers (up 3-1) would join the 1978 Seattle SuperSonics as the only No. 7 seeds to reach the conference finals. And with a win tonight against the Knicks, the Heat (also up 3-1) would join the 1999 Knicks as the only No. 8 seeds to do so.
More NBA:
The Celtics are 37-8 (.822) in the regular season when Jayson Tatum and Jaylen Brown combine for 60 points, but they're just 5-4 (.555) in the playoffs when they do so. Tatum had 36 points and Brown had 24 in Tuesday's Game 5 loss at home.
Nikola Jokić is the second player in NBA history with 300 points, 100 rebounds and 75 assists through 10 postseason games, joining Oscar Robertson in 1963. Tuesday's triple-double also moved him past Wilt Chamberlain for most by a center in the playoffs (10).
Devin Booker has 359 points during these playoffs, the most through a player's first 10 games of a postseason since Michael Jordan in 1990 (396 points). Jordan's Chicago Bulls made the conference finals that year, where they lost to the Detroit Pistons. Booker's Suns are facing elimination.
Go deeper