Carl Icahn's Icahn Enterprises is under federal investigation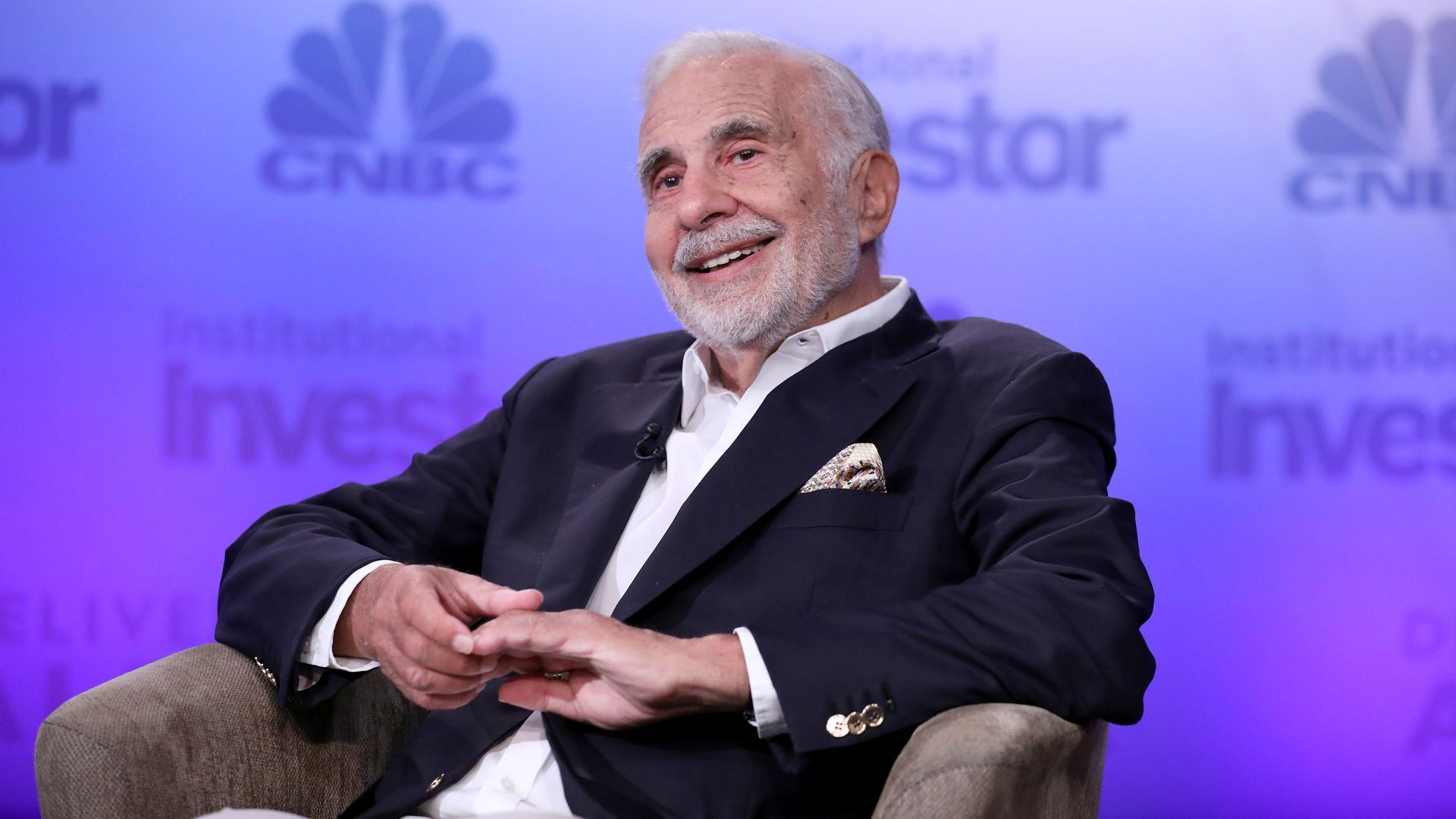 Federal prosecutors are probing Icahn Enterprises after a short seller publicly accused Carl Icahn's firm of "ponzi-like" behavior.
Driving the news: Icahn Enterprises disclosed Wednesday in a public filing that federal prosecutors earlier in May sought information related to various aspects of the business.
The U.S. Attorney's office for the Southern District of New York inquired about the firm's "corporate governance, capitalization, securities offerings, dividends, valuation, marketing materials, due diligence and other materials," per the filing.
Icahn Enterprises said it was cooperating with the request and added that prosecutors had "not made any claims or allegations against us or Mr. Icahn" and that "we believe that we maintain a strong compliance program."
Context: Per the filing, the prosecutorial inquiry came a day after activist short seller Hindenburg Research released a report detailing why it believes Icahn Enterprises is severely overvalued.
Hindenburg claimed Icahn Enterprises "has been using money taken in from new investors to pay out dividends to old investors," helping to support an outsized dividend yield unsupported by its cash flow and investment performance.
"Such ponzi-like economic structures are sustainable only to the extent that new money is willing to risk being the last one 'holding the bag,'" Hindenburg wrote.
Hindenburg also alleged that it found evidence of "inflated valuation marks" of Icahn Enterprises' less liquid and private assets, and accused the company of carrying too much debt.
Axios has not independently verified Hindenburg's claims.
What they're saying: Carl Icahn issued a statement Wednesday saying Hindenburg "would be more aptly named Blitzkrieg Research given its tactics of wantonly destroying property and harming innocent civilians."
He decried what he called Hindenburg's strategy of launching "disinformation campaigns" to "bleed the hard-earned savings of individual investors" and vowed to "fight back."
Icahn acknowledged that his company's recent performance "has been lower than our historical averages" — which he attributed to the poor performance of the company's short selling efforts — but said "we recently have taken steps to reduce the short positions in our hedge book and concentrate for the most part on activism."
"We expect that, over time, IEP's performance will speak for itself," he added.
The impact: Icahn's shares fell 17.3% Wednesday morning after the disclosure of the federal investigation.
The U.S. Attorney's office did not immediately respond to a request seeking comment.
Worth noting: Hindenburg is a short seller whose previous attacks on companies like Nikola, Block and Adani Group have sent their respective shares plunging.
Go deeper