Icahn Enterprises shares plunge on report from short-seller Hindenburg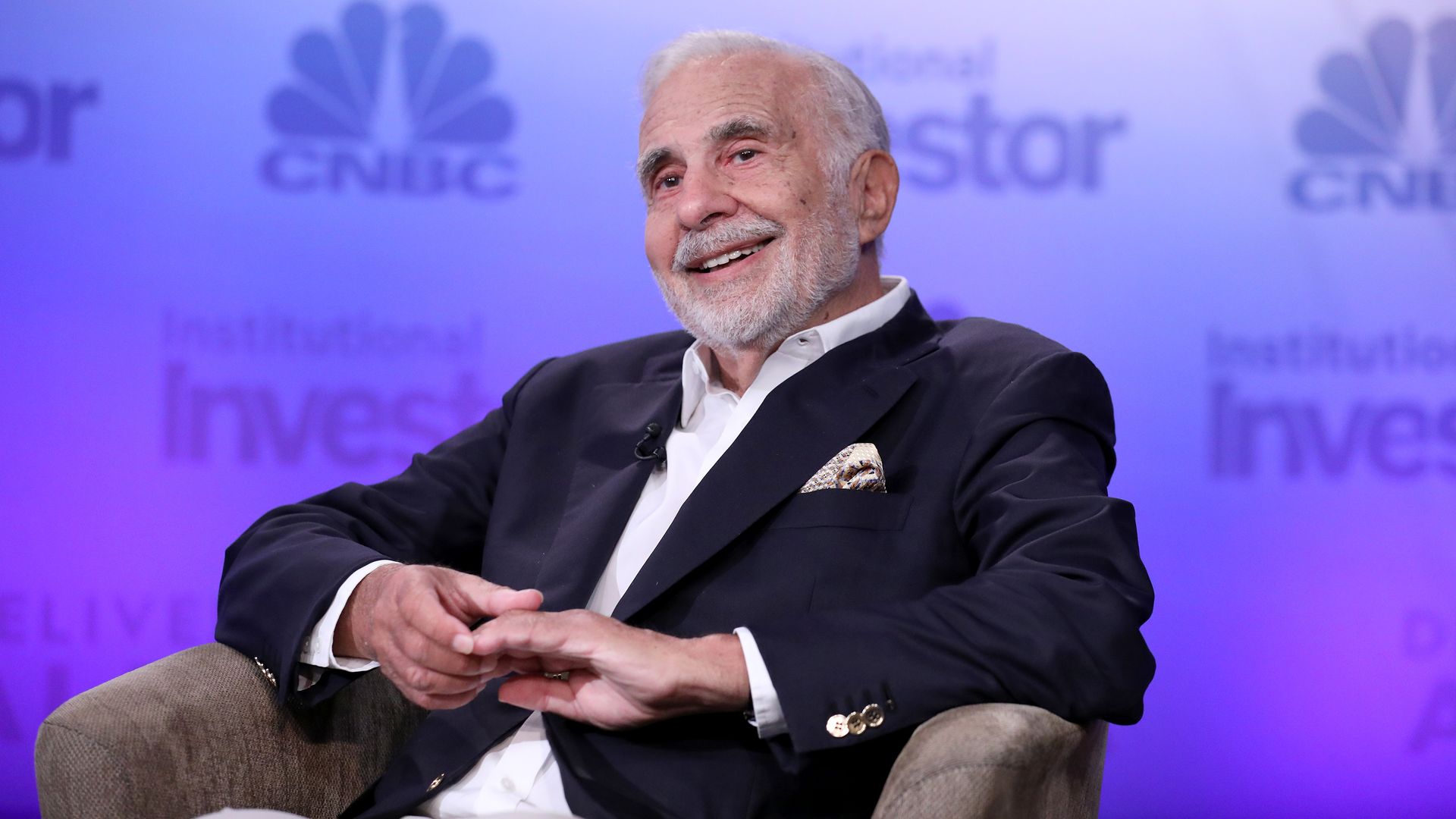 Activist investor Carl Icahn — famous for attacking companies for their poor performance — is now the target of attack by another activist investor.
Driving the news: Icahn Enterprises shares are down 22% Tuesday afternoon after Hindenburg Research, an activist short seller, released a report detailing why it believes the publicly traded investment firm is severely overvalued.
Details: Hindenburg is claiming Icahn Enterprises "has been using money taken in from new investors to pay out dividends to old investors," helping to support an outsized dividend yield unsupported by its cash flow and investment performance.
"Such ponzi-like economic structures are sustainable only to the extent that new money is willing to risk being the last one 'holding the bag,'" the firm wrote.
Hindenburg also alleged to have found evidence of "inflated valuation marks" of Icahn Enterprises' less liquid and private assets, and accused the company of carrying too much debt.
Axios was unable to immediately verify Hindenburg's claims.
Worth noting: Hindenburg is a short seller whose previous attacks on companies like Nikola, Block and Adani Group have sent their respective shares plunging.
As a short seller, Hindenburg financially benefits when the stocks of companies it's bet against go down.
Icahn and his son Brett own about 85% of Icahn Enterprises, according to Hindenburg.
Between the lines: Hindenburg claims that Icahn Enterprises' current dividend yield of about 15.8% is the highest of any U.S. large cap company — with the next closest at about 9.9%.
Hindenburg predicted that Icahn would "eventually cut or eliminate its dividend entirely, barring a miracle turnaround in investment performance."
The other side: Icahn did not immediately respond to multiple requests seeking comment from Axios, and did not immediately respond to several other outlets, including Bloomberg and Reuters.
Go deeper