MeatEater hires new CEO, eyes $100M in revenue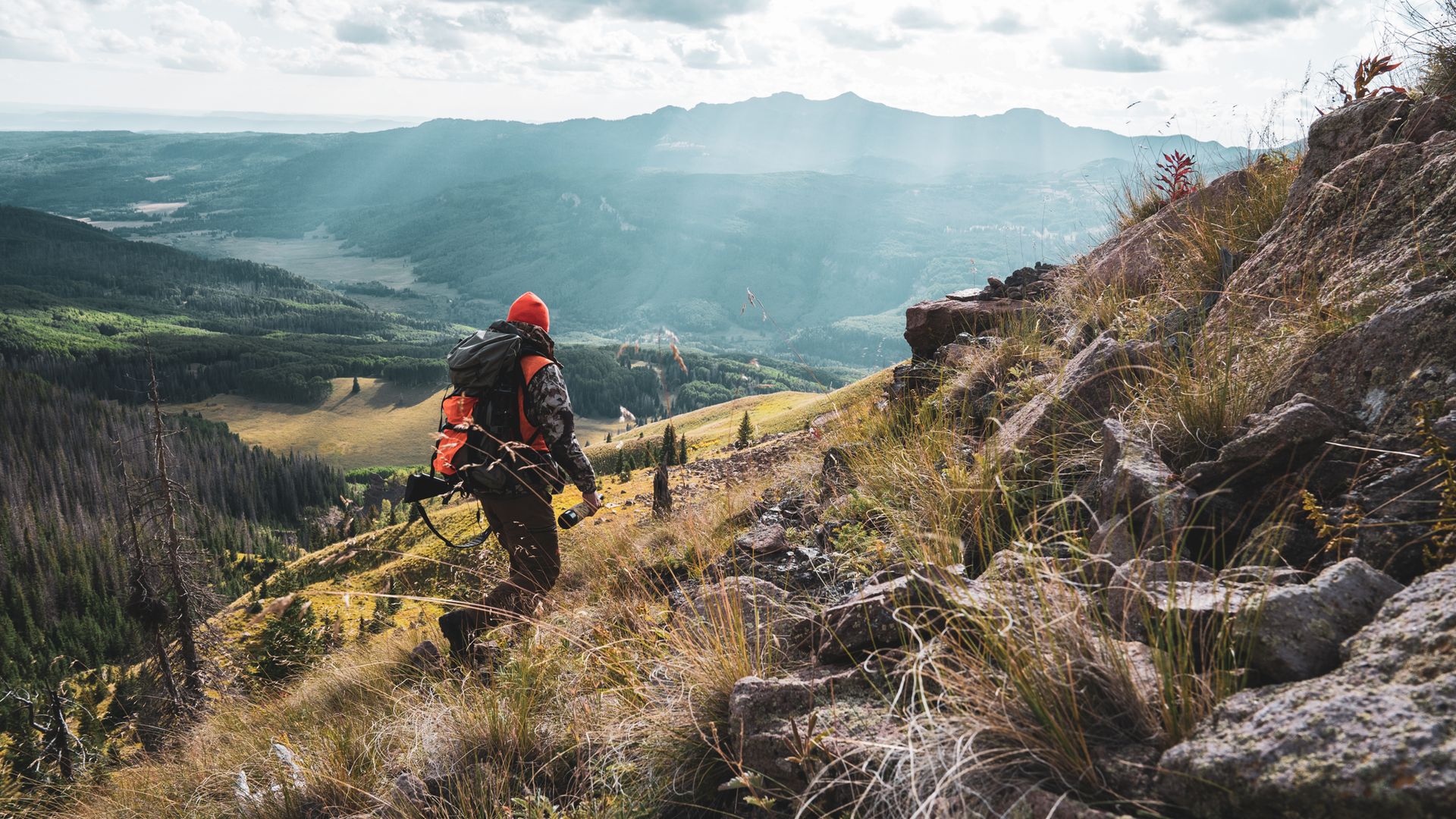 MeatEater, the hunting and outdoors brand that went mainstream when its hit TV show debuted on Netflix in 2012, has brought on a new CEO and has closed its fourth commerce acquisition, its founder Steven Rinella told Axios.
Why it matters: MeatEater has continued to grow significantly in the wake of the pandemic, despite revenue pressures facing most of the media industry.
By the numbers: In the year ahead, MeatEater is poised to do "on the order of $100 million in revenue," its new CEO Jason Bergsman.
The company has been profitable every year since 2019, he added. "We expect that to continue to be the case."
Driving the news: MeatEater will announce today its acquisition of Dave Smith Decoys (DSD), a leader in ultra-realistic hunting decoys and gear.
DSD marks MeatEater's fourth hunting and outdoor gear acquisition in four years. It acquired First Lite, a technical apparel brand, in 2019. It later purchased FHF Gear, a fishing gear company, and Phelps Game Calls, a game calls brand.
The company has grown those companies "substantially," Rinella said, adding that the company has more than "doubled" the size of those businesses since acquiring them.
Between the lines: Most of MeatEater's revenue comes from commerce sales via the brands it acquired, its online store and in-person retail.
The company's online e-commerce platform, The MeatEater Store, today sells over 700 partner and specialty products.
First Lite launched its first physical retail location in Hailey, Idaho, last August. The store includes all of MeatEater's branded products, including MeatEater books, gear and products from its acquired gear and hunting brands.
The store "represents an important first step in getting our apparel and gear into the hands of customers" directly.
In addition to gear, the company also sells a successful line of books, including cookbooks and guidebooks. To date, the company has sold over 1.5 million copies of MeatEater books.
Catch up quick: Rinella launched MeatEater as a show in 2011. He founded the Bozeman, Montana-based company MeatEater Inc. in 2018 and shortly after, raised $50 million from The Chernin Group (TCG), an investment firm.
Bergsman, who was previously the CEO of AGBO, an entertainment company, replaces outgoing CEO Dan Chumbler. Bergsman was a founding member of TCG and led its investment in MeatEater.
The company has a strong commitment to conservation and invests frequently in fundraising and awareness around the issue, as well as other relevant issues, such as gun safety.
The big picture: A focus on commerce has shielded MeatEater from the ad market slowdown following the pandemic, although it does still make money from ads sold alongside its podcasts and its videos on YouTube and other free streaming platforms.
Today, MeatEater has a network of 10 podcasts, including one hosted by Rinella. "We've doubled podcast revenue going into this year," Rinella said.
It also makes money from live events, as well as licensing its content and selling ads around it. This year, the company is planning a live tour of theater shows that Bergsman notes were profitable before they had to put them aside due to the pandemic.
What's next: Asked if the company planned to raise more money, Bergsman said that he and Rinella "would anticipate that there will be a need in the future for further capital to continue to execute on our [growth] plan."
Looking ahead, Bergsman said he's eager to start placing more of MeatEater's content on more video platforms.
MeatEater's flagship show that currently runs on Netflix "is owned by the company — its IP and its library," which gives the company the opportunity to distribute it more broadly.
The company is also evaluating ways to get new concepts on linear TV and streaming platforms. Some are already in development, he said.
Go deeper