Exclusive: Crypto media firm Blockworks raises $12M at $135M valuation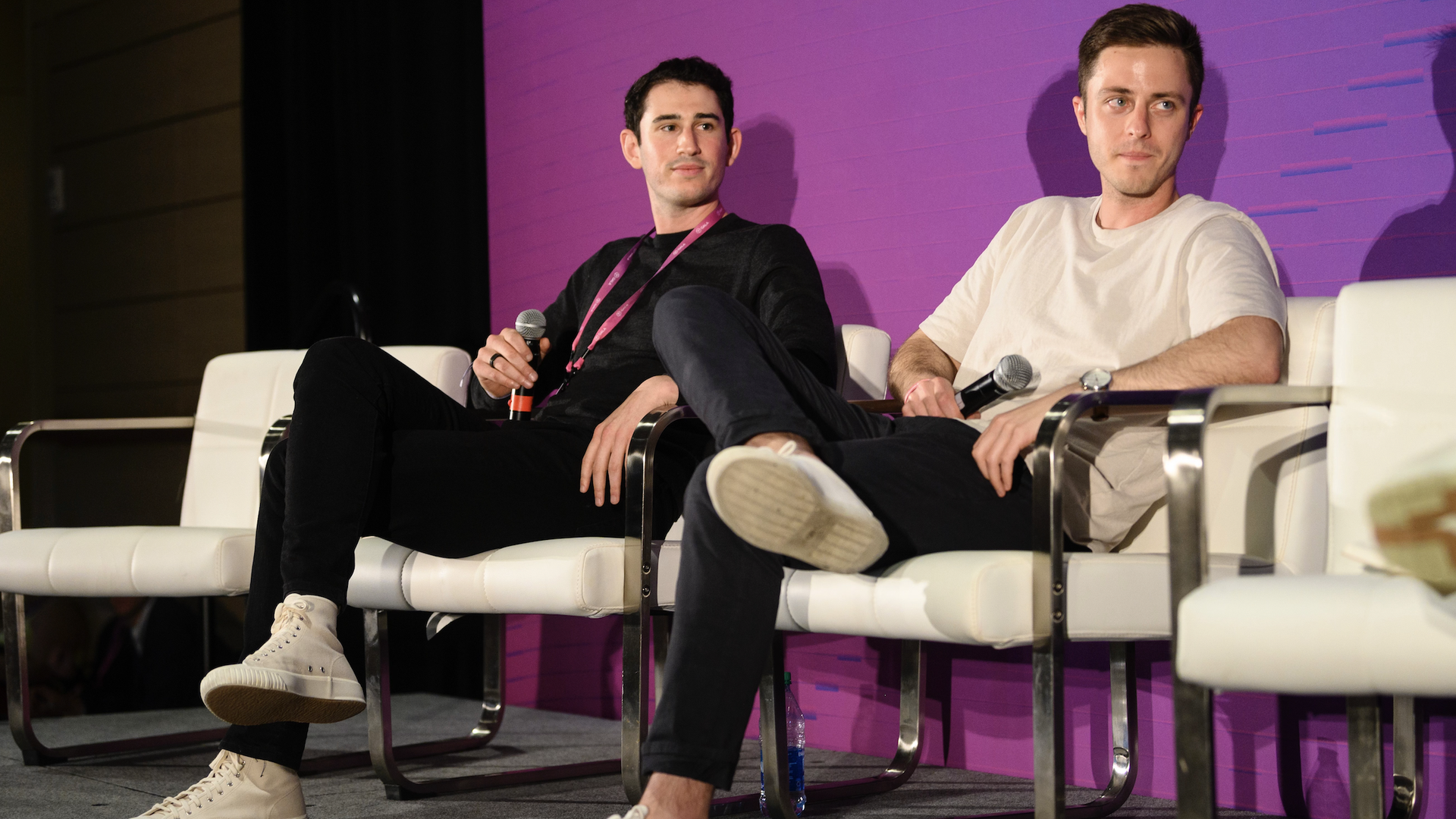 Blockworks, a media company that covers cryptocurrency for professionals, has raised $12 million at a $135 million post-money valuation, its co-founder Jason Yanowitz told Axios.
Why it matters: The raise represents a bright spot for crypto media following a brutal year for the industry.
The fall of FTX founder Sam Bankman-Fried and his crypto empire sent shockwaves through the crypto media sector last year.
"There is a ridiculous amount of opportunity to capture market share right now within crypto media because a lot of our competitors are struggling," Yanowitz said.
Details: The round is being led by 10T Holdings, a mid-to-late-stage growth equity fund, with participation from Framework Ventures, a venture capital firm focused on blockchain investments, and Santiago Santos, a crypto investor. Santos co-hosts a podcast with Yanowitz for Blockworks.
The money will be used to accelerate the firm's nascent research and data analytics offering, Blockworks Research, which provides subscription-based access to research, data and analytics, governance, and real-time news.
As part of that product suite, Blockworks launched GovHub, a platform to track and analyze crypto protocol proposals, last week.
The money will also be used to help the company expand globally. "We are very into Asia, specifically Hong Kong and Singapore," Yanowitz said.
Catch up quick: Yanowitz and his co-founder Michael Ippolito launched Blockworks five years ago as a network of media assets that included events, newsletters and podcasts.
At the time, "all of the information in the industry was very retail-driven," Yanowitz said, which is why they started a media company with a "higher-caliber level of information," catered to professional investors.
The firm, which is based in New York City, has been bootstrapped until this point. It raised $100,000 from family and friends at launch, but it's resisted taking on any institutional capital, in part because "we've been profitable since year one."
Until now, the company has made most of its money off of advertising and sponsorships around its media business. Last year, it began to focus more efforts on selling those opportunities to self-governed crypto communities called DAOs.
Moving forward, it expects more money to come from subscriptions to its research and analytics platform. It will leverage its media audience as a funnel to accrue more subscribers.
By the numbers: Yanowitz said the company "significantly exceeded" its revenue goal of $20 million last year, which would represent more than double what it earned the year prior.
Blockworks currently has around 55 employees, up from 17 in 2021, and it plans to continue hiring with the new capital.
While most of the focus will be on its research and analytics products, Yanowitz said there's opportunity to grow its podcast network further outside of crypto into the financial podcast space.
The big picture: While the crypto news space has gotten more attention in recent years, the analytics and research side of the industry remains murky and fragmented.
"There's still no widely accepted valuation frameworks, governance is super opaque and noninclusive," Yanowitz said.
"That's the next big challenge that we're taking on," Yanowitz said.
Go deeper