Allen gunman had 8 guns bought legally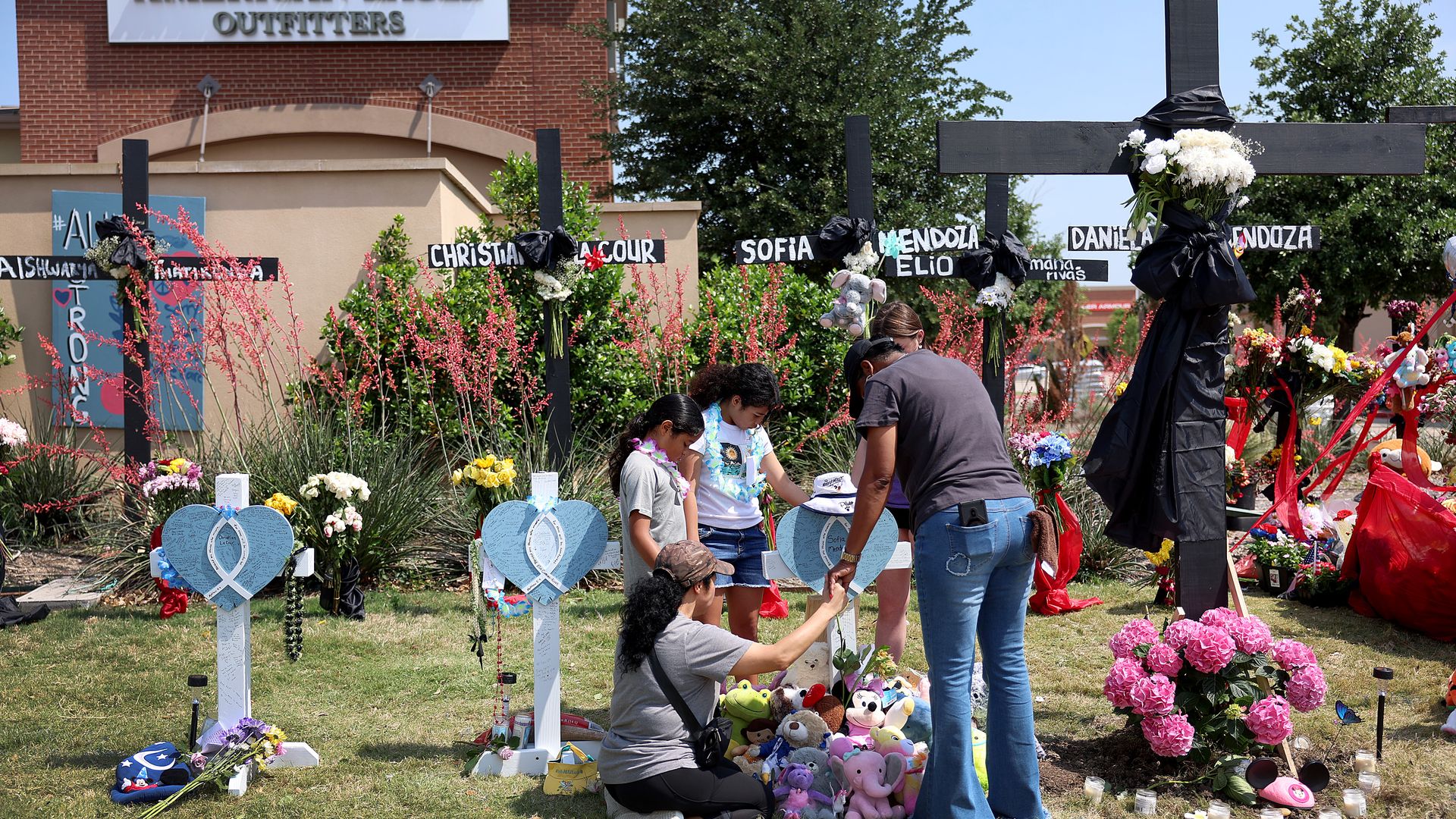 The Allen shooter brought eight weapons with him, all of which were purchased legally, authorities said at a news conference Tuesday.
The big picture: Representatives from the Texas Department of Public Safety, the FBI and Allen police didn't offer many new details about the shooting or the suspect, Mauricio Garcia from Dallas, focusing mostly on the support they have provided to the community since the attack.
The latest: The gunfire lasted around three to four minutes before an Allen police officer who happened to be in the area on an unrelated call "neutralized the suspect," DPS North Texas regional director Hank Sibley said.
Allen police chief Brian Harvey lauded the officer's "immense bravery" and shared that 20-year-old Christian LaCour, a security guard at the outlets, was courageously helping people evacuate before he was killed.
"We know our Allen community and many, many others are feeling the deep weight of grief from this tragedy. We are heartbroken over the eight victims that were lost, the others who were wounded and the hundreds of people that experienced this traumatic event firsthand," the chief said.
The aftermath: Over the last few days, authorities have helped almost 1,100 people retrieve their cars from the vicinity. The outlet mall is "closed indefinitely."
Investigators have processed the crime scene and returned the outlets' parking lot to its management, which will determine if or when the Allen Premium Outlets should reopen.
Meanwhile: Six victims remained hospitalized Tuesday. One person was in critical condition.
What's next: DPS and the FBI say they will continue to offer support to anyone who was impacted by the shooting.
The city has opened a family assistance center at the Allen Senior Recreation Center, where people can pick up belongings they left behind on Saturday and get mental health support.
Several victims' funds have been set up.
Go deeper