Biden advisers brief Israel's Netanyahu on Saudi talks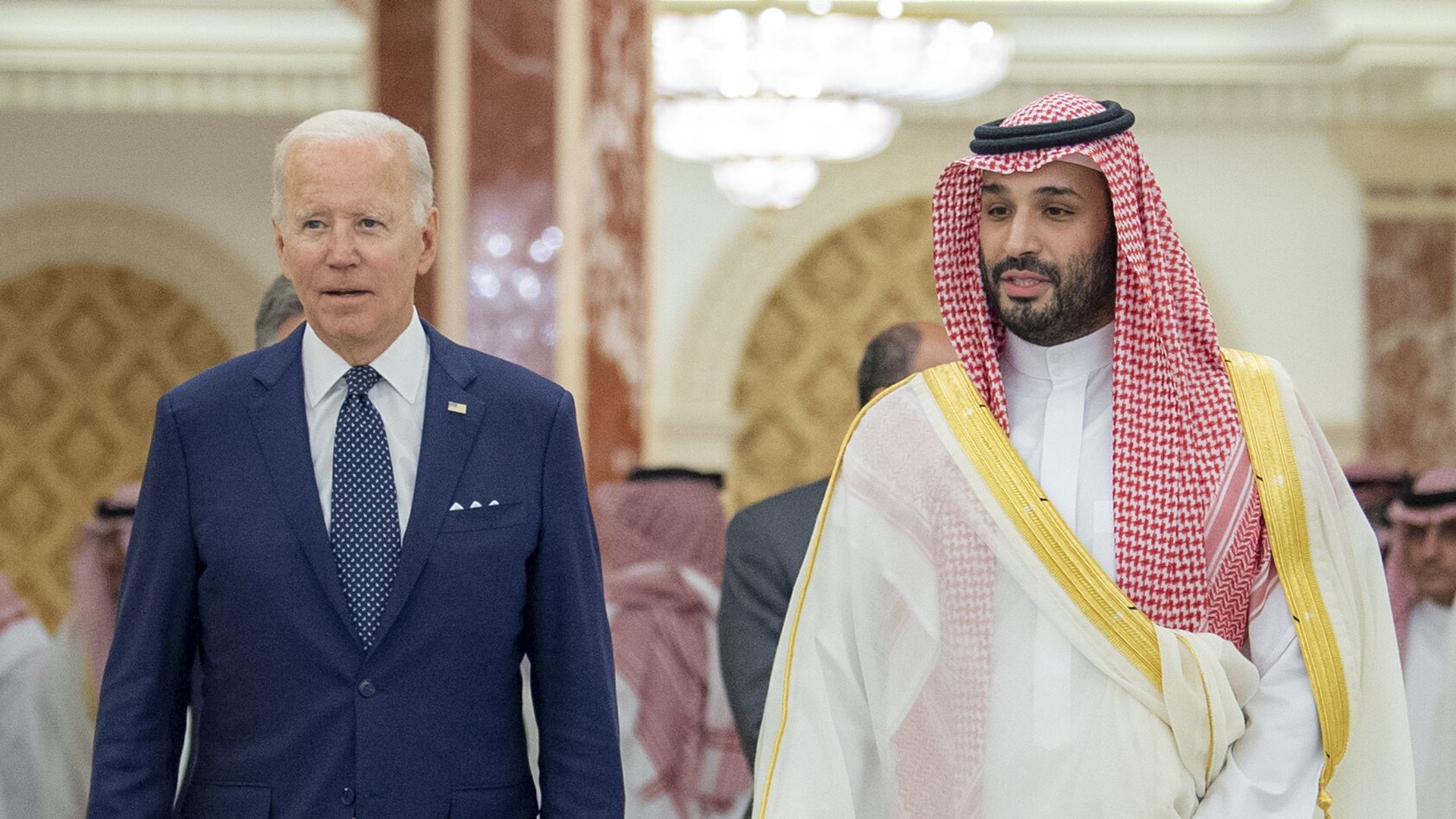 Senior Biden advisers on Monday briefed Israeli Prime Minister Benjamin Netanyahu on talks between White House National Security adviser Jake Sullivan and Saudi Crown Prince Mohammed bin Salman, Israeli and U.S. officials tell Axios.
Why it matters: Sullivan recently said that achieving a full normalization agreement between Israel and Saudi Arabia is in the national security interest of the U.S. Normalization was one of the issues Sullivan had planned to discuss with MBS while in Saudi Arabia, according to U.S. officials.
"As a sign of my seriousness about how much we are focused on this and how seriously we are taking this, I'm not going to say anything further lest I upset the efforts we are undertaking on this issue," Sullivan said during a speech at the Washington Institute for Near East Policy last week.
Driving the news: Sullivan met with MBS on Sunday, where they discussed progress in the diplomatic efforts to further consolidate the truce in Yemen, as well as a range of other issues, the White House said.
Sullivan also held a joint meeting with the MBS, UAE national security adviser Sheikh Tahnoon bin Zayed and Indian national security adviser Ajit Doval and discussed "their shared vision of a more secure and prosperous Middle East region interconnected with India and the world."
Axios reported on Saturday that Sullivan was expected to discuss with the senior Saudi, Emirati and Indian officials a possible major joint infrastructure project to connect Gulf and Arab countries via a network of railways that would also be connected to India via shipping lanes from ports in the region.
The big picture: Brett McGurk, White House Middle East coordinator, and Amos Hochstein, President Biden's senior adviser for energy and infrastructure, who joined Sullivan for his talks in Saudi Arabia, traveled on Monday from Jeddah to Jerusalem, three U.S. and Israeli officials told Axios.
McGurk and Hochstein briefed Netanyahu, as well as Ron Dermer, Israeli minister for strategic affairs and Tzachi Hanegbim, Israel's national security adviser, on the talks Sullivan held with MBS.
The White House didn't immediately return a request for comment.
Go deeper