Remembering the victims of the Allen mall shooting in Texas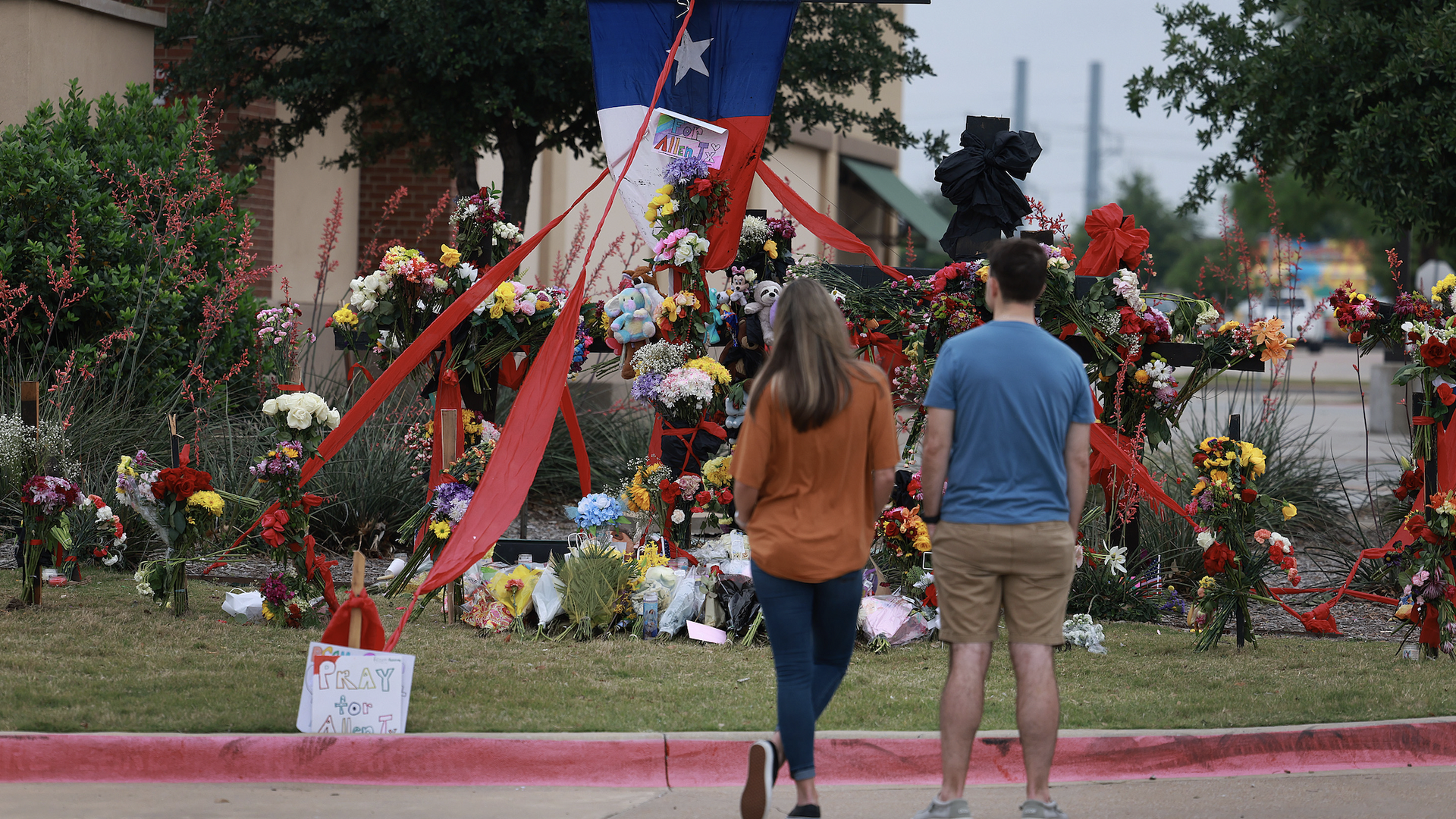 The victims of the Allen Premium Outlets shooting include a security guard, an engineer from India, and two elementary school students.
The big picture: The Texas Department of Public Safety is leading the investigation, with help from Allen police and the FBI.
Eight people were killed by the gunman, who was fatally shot by a police officer.
The latest: Six people remained hospitalized as of Monday morning. Three of them were in critical condition.
What we know so far about the victims
Kyu, Cindy, and James Cho
The Cho family celebrated their son William's sixth birthday just days before the shooting and were at the Allen outlets to exchange some clothes he had received. William survived the shooting, but his parents and 3-year-old brother, James, didn't.
"An afternoon that should have been filled with light, love and celebration unfortunately was cut short by another mass shooting," a GoFundMe page to help the family says.
Sofia and Daniela Mendoza
Sofia was in second grade and Daniela was in fourth grade. Wylie Independent School District described them as "rays of sunshine" in an email to parents on Monday.
Their mother, Ilda, was also shot and remained in critical condition on Monday, according to the district's email.
A GoFundMe page has been set up for the family.
Aishwarya Thatikonda
The 26-year-old engineer, whose father is a district judge in India, was living out her dream of working in the U.S. and looking forward to her birthday later this month, per the Indian Express.
She was out shopping with a friend on Saturday when they were shot. The friend survived and remains in the hospital, per WFAA.
Christian LaCour
The 20-year-old from Farmersville worked at the outlets as a security guard. His grandmother described him on Facebook as a "beautiful soul" with goals for the future.
Elio Cumana-Rivas
The 32-year-old was the last victim to be identified publicly. He lived in Dallas.
This story will be updated as more information becomes available.
Go deeper