Biden urges GOP to act on assault weapons: Thoughts, prayers "are not enough"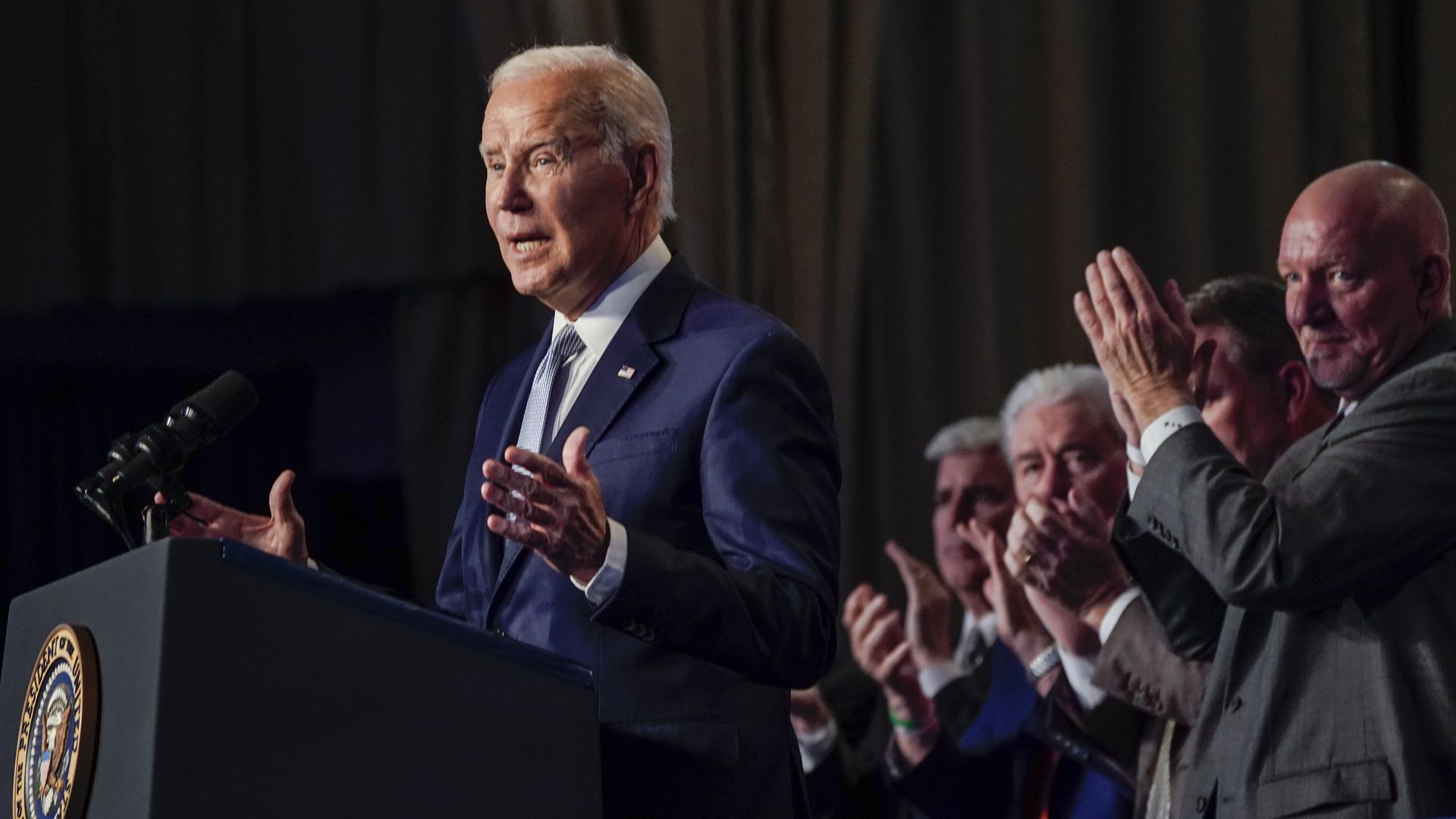 President Biden is again asking Congress to ban assault weapons and high-capacity magazines following a mass shooting in Allen, Texas, on Saturday.
Driving the news: The shooting, where eight people were killed and seven injured, is the latest in a series of mass shootings in the United States.
Gun Violence Archive defines a mass shooting as an incident where at least four people are killed or injured.
What he's saying: "Yesterday, an assailant in tactical gear armed with an AR-15 style assault weapon gunned down innocent people in a shopping mall, and not for the first time. Such an attack is too shocking to be so familiar," Biden said in a statement.
"More than 14,000 of our fellow citizens have lost their lives, credible estimates show. The leading cause of death for American kids is gun violence."
"Too many families have empty chairs at their dinner tables. Republican Members of Congress cannot continue to meet this epidemic with a shrug. Tweeted thoughts and prayers are not enough," he continued.
Biden asked that Congress work quickly to send him a bill that would require safe storage for guns and enhance universal background checks for those seeking to buy guns.
"I will sign it immediately. We need nothing less to keep our streets safe," he said.
Context: Congress has been deadlocked in trying to pass an assault weapons ban for over a decade.
The Democratic-controlled House passed a measure in 2022, but it died in the Senate.
However, at least 10 states have passed an assault weapons ban. Washington Governor Jay Inslee (D) signed the state's ban into law on April 26.
The United States' assault weapons ban expired in 2004. It was initially enacted in 1994 when Biden was a U.S. senator.
Go deeper: Texas governor and other political leaders react to Allen shooting
Go deeper