What we're reading: Bill Frist on guns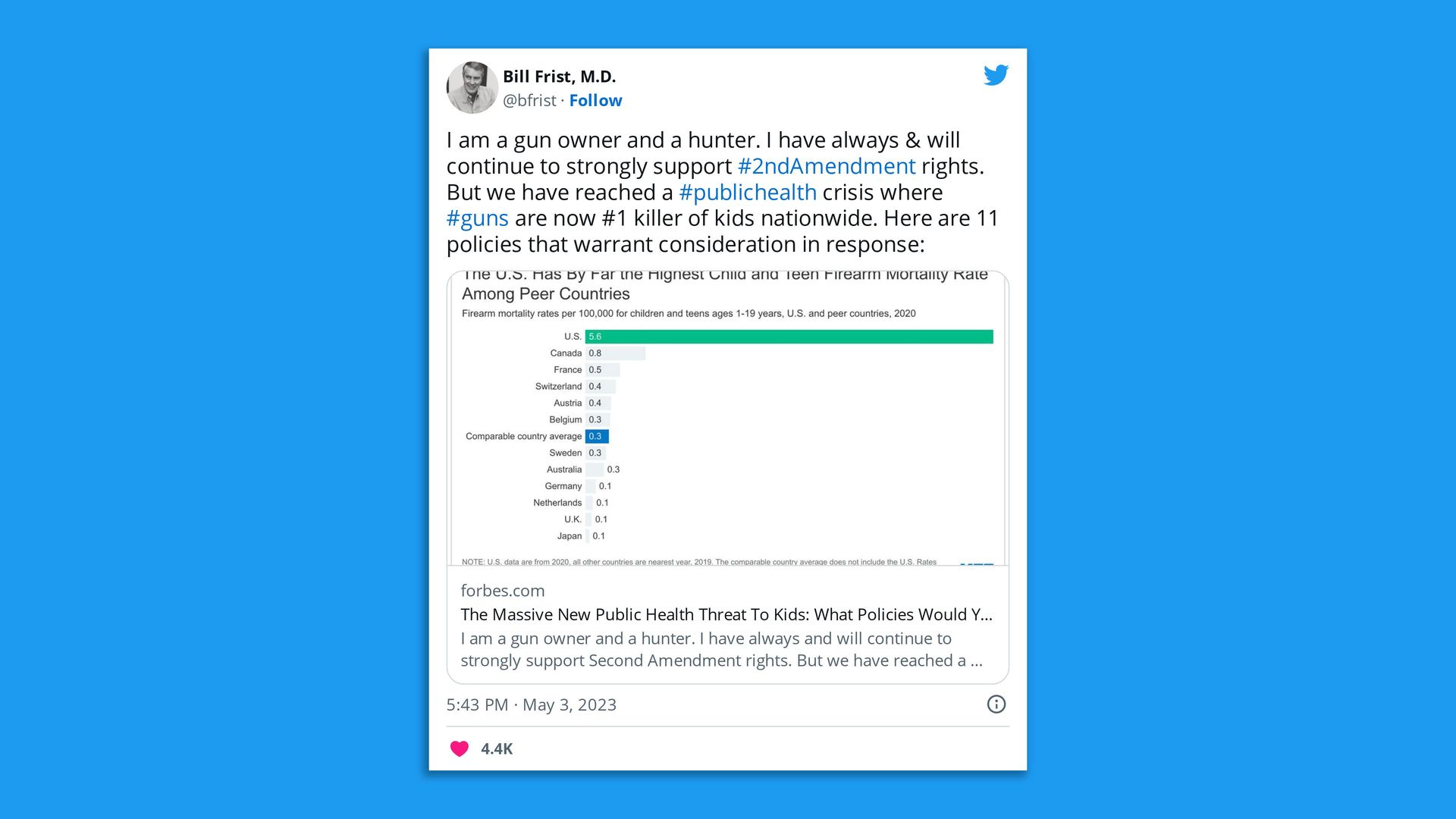 Lawmakers should consider raising the legal age for purchasing guns and ban high-capacity magazines and assault-style weapons, former Republican Senate Majority Leader and physician Bill Frist wrote in Forbes.
Why it matters: Frist used to be one of the top GOP leaders in the country — but now he sees gun-related injuries as a public health crisis.
He called for policy solutions including red flag laws and expanding who is restricted from purchasing or owning firearms.
What he's saying: "I am a gun owner and a hunter. I have always and will continue to strongly support Second Amendment rights," Frist wrote.
"But times are different today — misuse of guns has grown much worse, substantially worse — with markedly more death and tragedy in our neighborhoods, than even a decade ago," Frist wrote.
"This demands a fresh look, free of past biases and partisan tones which have ruled so much of our earlier discussions and debate."
The big picture: The comments from the former Tennessee senator come in the wake of the deadly elementary school shooting in Nashville in March.
Zoom in: Frist also recommended policies to address guns as a public safety concern, including placing school resource officers at schools and funding more research into the drivers of gun violence.
Frist previously called for four policies to target gun injuries, including child-access prevention and safe storage laws, expanding background checks to all firearms purchases and requiring firearms safety courses for ownership.
Go deeper