New bill would make it easier to file race discrimination cases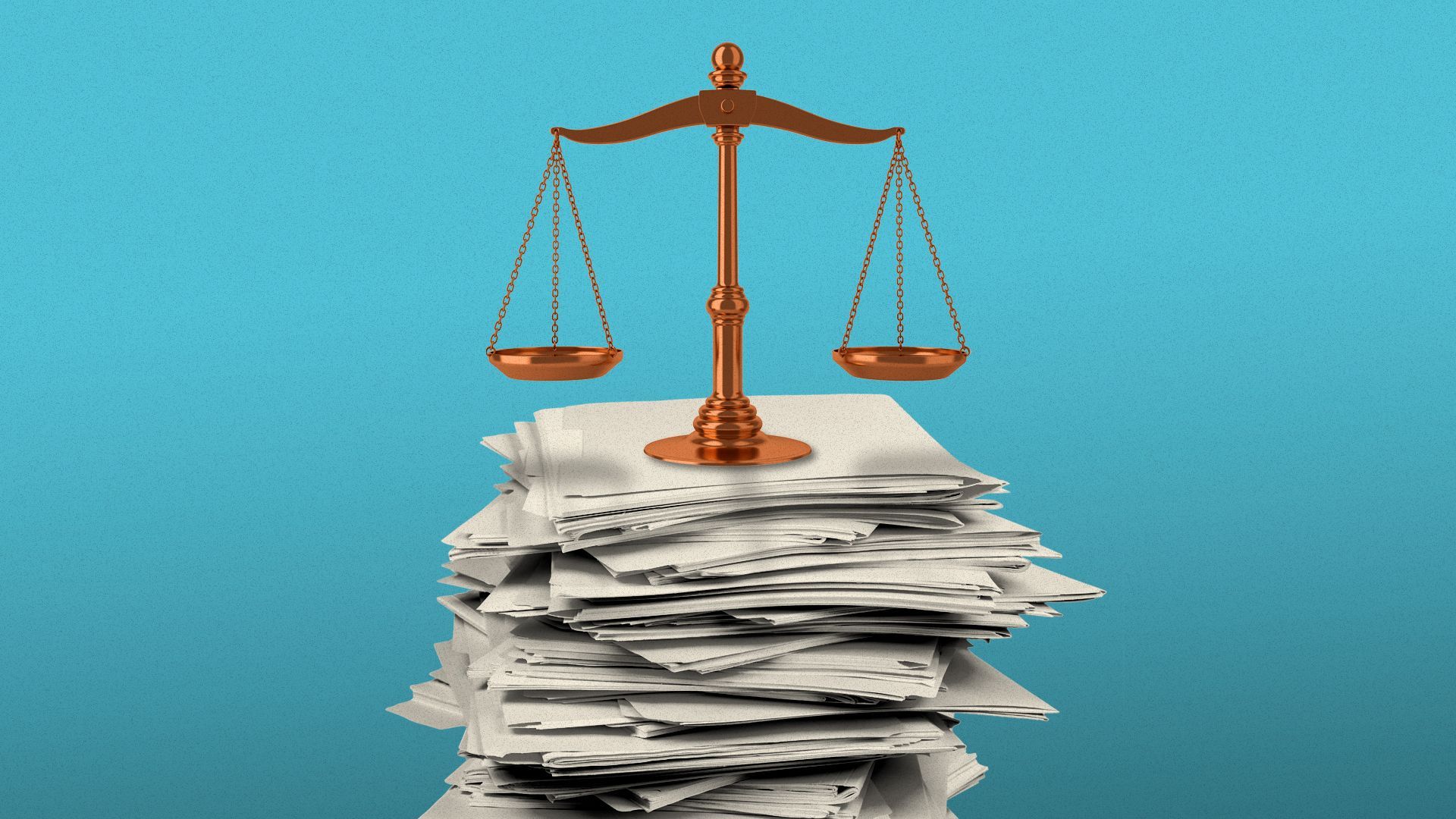 Democratic lawmakers unveiled a new bill this week that would allow victims of workplace racial discrimination to file cases in public court, instead of being forced into arbitration.
Why it matters: Forcing these cases into secretive courts — essentially private courtrooms shielded from public view — makes it harder to hold companies or individuals accountable when they violate workers' civil rights, opponents of arbitration argue.
"Forced arbitration denies to many Americans the choice to freely decide for themselves, whether and how to enforce their fundamental rights in a public court of law," said Sen. Cory Booker (D-N.J.) who introduced the legislation along with Rep. Hank Johnson (D-Ga.).
Catch up fast: The bill follows last year's passage of a law that bans forced arbitration in cases of sexual assault and harassment.
That new law already changed the way employers write employment contracts, employment lawyers told Axios.
Zoom out: The use of mandatory arbitration in employment agreements has soared in recent years, as the Department of Labor noted in a recent post.
56% of all non-union private sector employees, and 65% of those making less than $13 an hour, are bound by these arrangements.
For low-wage workers in particular, that means it's often quite difficult to pursue discrimination claims against an employer. Those employees "simply cannot afford the high cost," the DOL writes.
Details: The End Racial Discrimination Forced Arbitration Act would give victims the option to sue in a public court, and prohibit employers from forcing them into arbitration.
Advocates are hopeful the bill will garner bipartisan support, similar to the sexual harassment legislation.
For example: On a call with reporters Tuesday, a former Tesla employee, Jasmine Wilson, said she had to sign an arbitration agreement on her first day of work — as a condition of employment.
Later that same day, walking toward the line in the plant where she was assigned, she was catcalled and subjected to "daily [racist] remarks and harassment," according to Wilson, which continued during her tenure.
Wilson and 15 other current and former Black Tesla employees filed suit against the carmaker in court last year, alleging similar mistreatment. Their lawyer told Axios that he expects Tesla to soon ask the court to compel arbitration.
Tesla could not be reached for comment, but in response to a separate discrimination suit filed by the state of California, it said the company "strongly opposes all forms of discrimination and harassment and has a dedicated Employee Relations team that responds to and investigates all complaints."
Go deeper