Royals, the OG influencers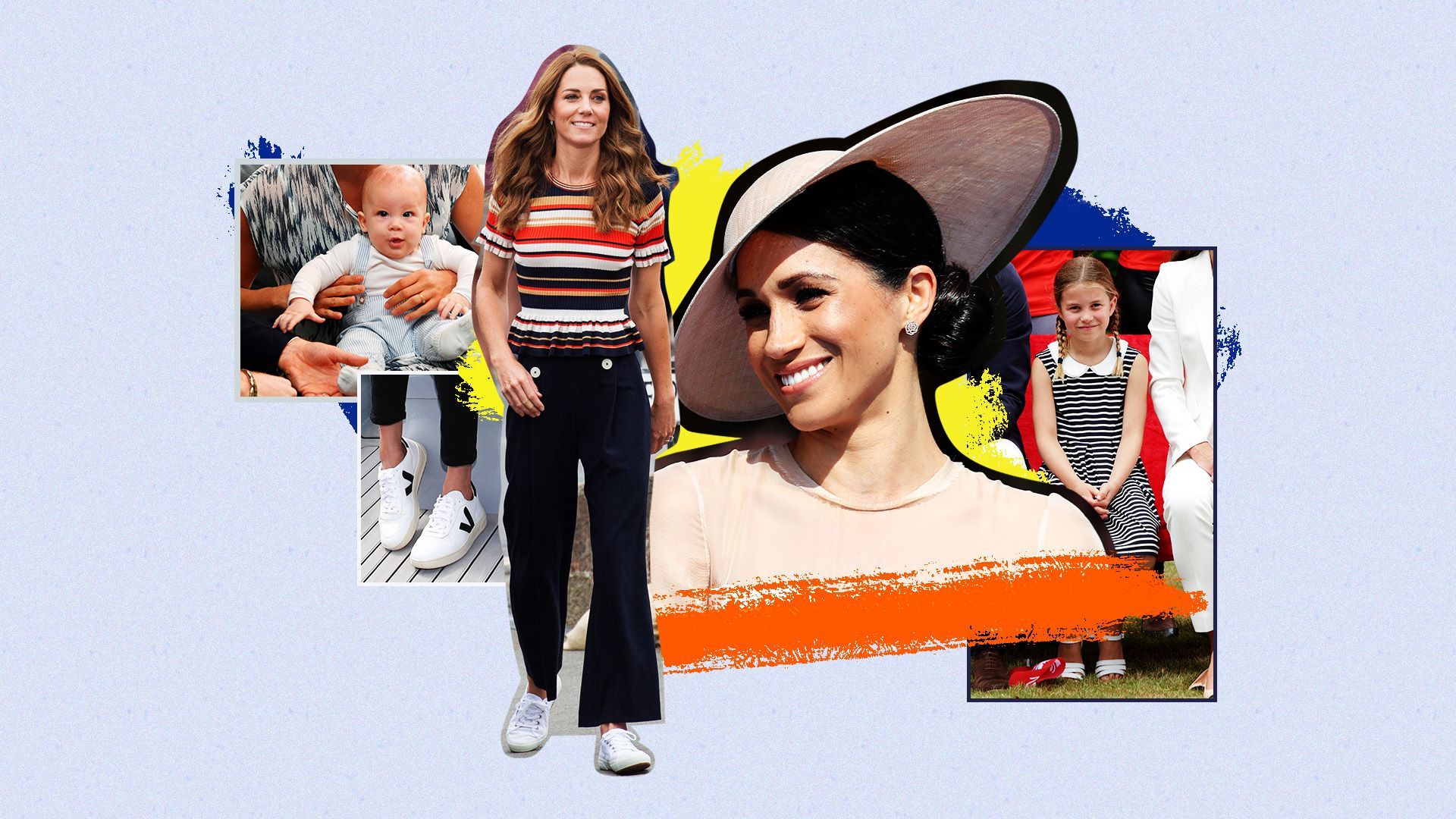 The coronation of King Charles III this weekend will gift a historic opportunity to Kate Middleton watchers interested in emulating her style.
Why it matters: This will be the first coronation of the social media era, which is responsible for commercializing something that's always been in the realm of royalty: the act of influencing.
State of play: Items worn by Kate Middleton average a 119% increase in online demand, while Meghan Markle's picks saw an average increase of 216% in the past, according to insights from UK e-commerce platform Lyst.
Context: British monarchy members have been pioneering fashion trends for the masses long before the "Kate effect" or the "Markle Sparkle."
Queen Victoria created the tradition of brides wearing white on their wedding day.
Alexandra, Queen consort in the early 1900s, popularized tailored, form-fitting silhouettes and was also known for wearing high necklines and choker necklaces to hide a childhood scar — a look that caught on during the Gilded Age.
More recently, Princess Diana influenced fashion in the 1980s and '90s — from puff-sleeved wedding dresses to the workout uniform of oversized sweatshirts and biker shorts.
What they're saying: The "pivot point" of when royals began to deeply influence fashion trends came during the '80s when the fashion press exploded (think Vogue) and Princess Diana arrived on the scene, Thomaï Serdari, director of the fashion and luxury MBA at NYU Stern, tells Axios.
Now, with royal fans who are "extremely passionate" about supporting a specific character within the family, there's a new recipe for accelerating trends like never before, Serdari adds.
The intrigue: Unlike traditional social media influencers, the royals aren't paid to promote specific brands — and their relationships with designers often run deeper than the ones that influencers can sometimes have, which can be more transactional and based on appearances.
Plus, the crown has a very specific agenda for what message should be conveyed through dress, "so it's very, very different and much slower ... than the celebrity fashion [cycle] that we're familiar with in an American landscape," according to Serdari.
Go deeper ... Axios' Data Visuals team explores the monarchy's history of communicating through clothing.
Go deeper