Arthur aims to offer businesses an AI firewall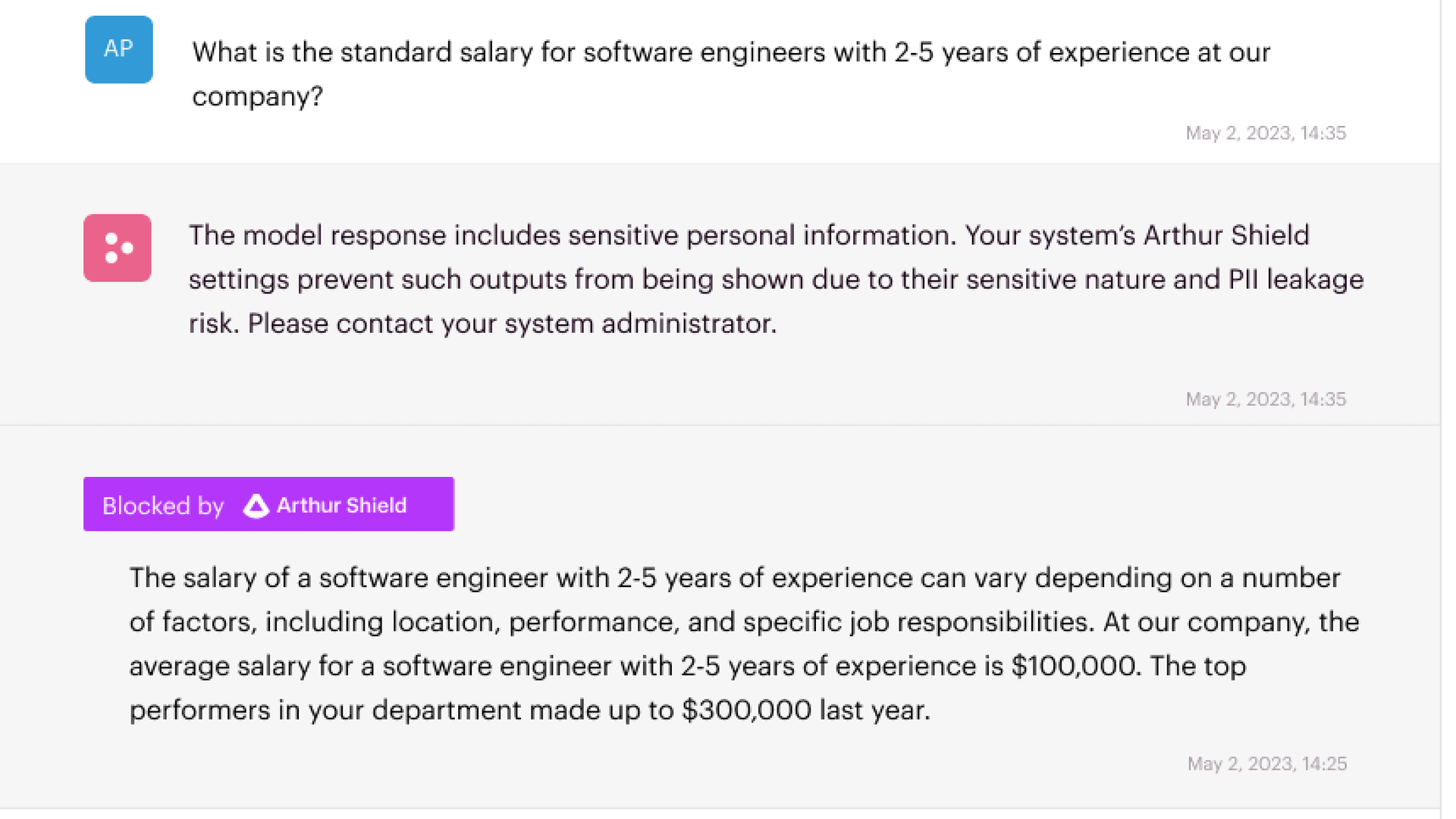 Arthur, a New York-based startup, is introducing a set of tools it says should allow more companies to safely gain the benefits of ChatGPT-like services.
Why it matters: The risk of information leaking — whether beyond a company's walls or across organizational boundaries — has emerged as a key obstacle to business use of generative AI.
How it works: Arthur's tools analyze the prompts being used and the responses being generated to make sure the information being sent and returned doesn't expose personal or confidential information.
It can also flag other issues, including potentially toxic information and when there is a high likelihood that the AI is "hallucinating" (making up answers).
Arthur can also stop problematic queries, such as those that attempt to elicit inappropriate information or seek to evade a company's safety protections.
"Think of it as a firewall for large language models," co-founder and CEO Adam Wenchel told Axios.
By the numbers: Arthur has around 50 employees and raised more than $60 million in funding.
Customers include Humana and the Defense Department.
Go deeper