Judge blocks Utah's latest anti-abortion law from taking effect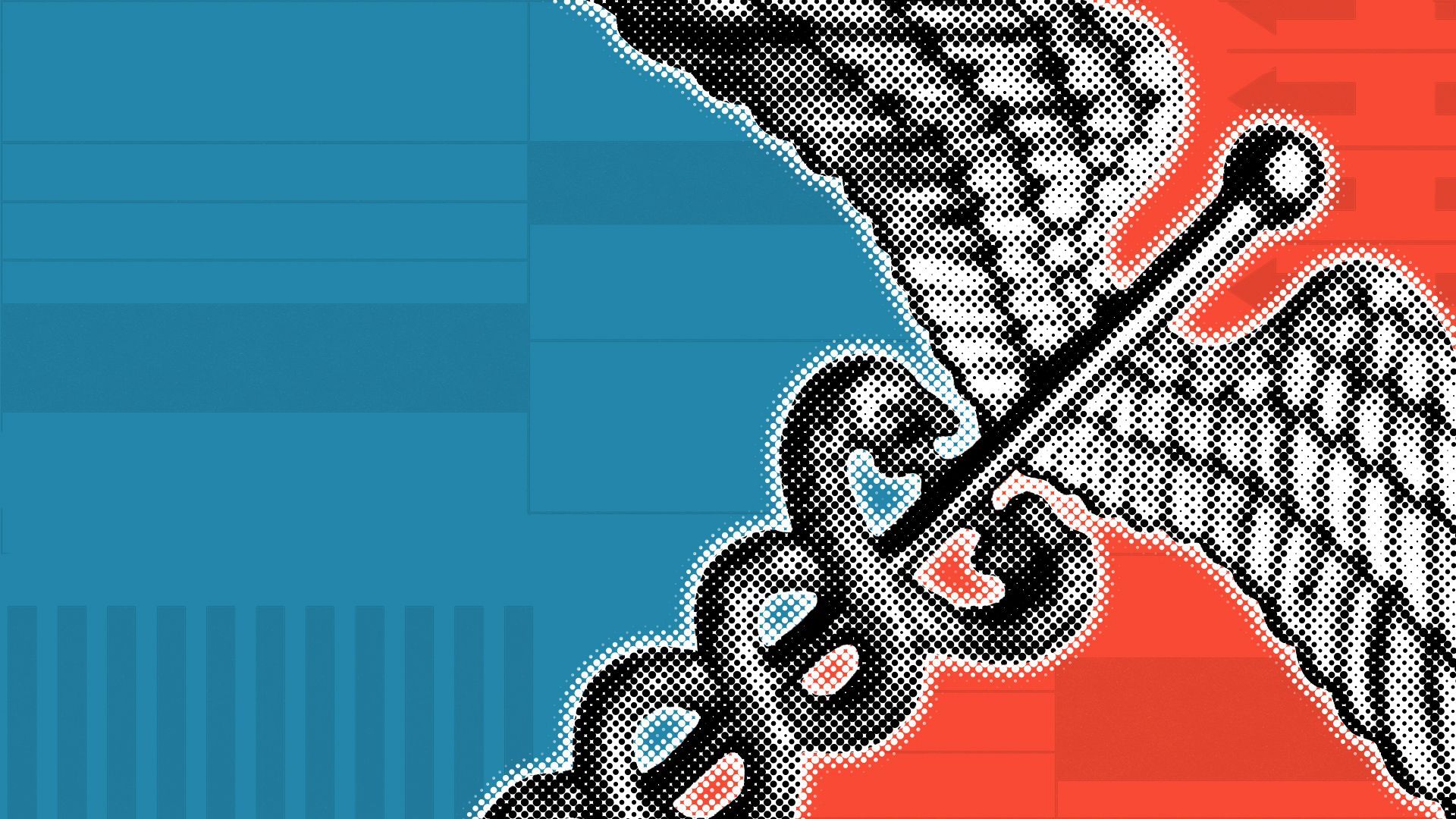 A Utah judge ruled in favor of a Planned Parenthood request on Tuesday to block the state's latest anti-abortion law from going into effect Wednesday.
Driving the news: Third District Court Judge Andrew Stone approved an injunction that prevents the state from enacting its abortion clinic ban while courts review a lawsuit filed by Planned Parenthood Association of Utah and ACLU of Utah.
The clinic ban, initially scheduled to take effect May 3, would have allowed abortion in only hospitals and some of their satellite clinics — facilities that historically have performed about 1% of Utah's abortions, according to the Guttmacher Institute.
State of play: The state still bans abortions after 18 weeks of pregnancy in most cases.
Catch up quick: After the U.S. Supreme Court overturned Roe v. Wade last summer, Stone also agreed to block Utah's near-total trigger ban on abortion while a lawsuit against it was pending.
The state is appealing that injunction to the Utah Supreme Court.
Details: Planned Parenthood repeated many arguments that secured its injunction last summer against the trigger ban.
At that time, Stone acknowledged a particularly strong argument that the ban violates the state constitution's provision for freedom of conscience.
Yes, but: The Legislature in February changed the court rules to make it harder for judges to block state laws from taking effect.
A judge previously could grant an injunction if a case posed "serious issues" that warranted further argument.
Under the new rules, the party seeking an injunction must show they have a "substantial likelihood" of winning their case.
The latest: Stone ruled that Planned Parenthood has a "substantial likelihood" of defeating the new clinic ban because it treats abortion clinics differently from other clinics "without any reasonable objective."
Stone specifically found the state's claimed objective — that hospitals are safer — did not explain why the ban should eliminate abortion clinics but still allow abortions in other outpatient clinics that are operated by hospital systems.
That likely violates the Utah Constitution's "Uniform Operation of Laws" clause, which state courts have interpreted to prevent "disparate treatment" on people who are "similarly situated," Stone wrote.
Between the lines: Stone declined to rule on the other constitutional arguments — whether banning abortion violates Utahns' freedom of conscience.
Go deeper