Devils win a rare cross-town playoff series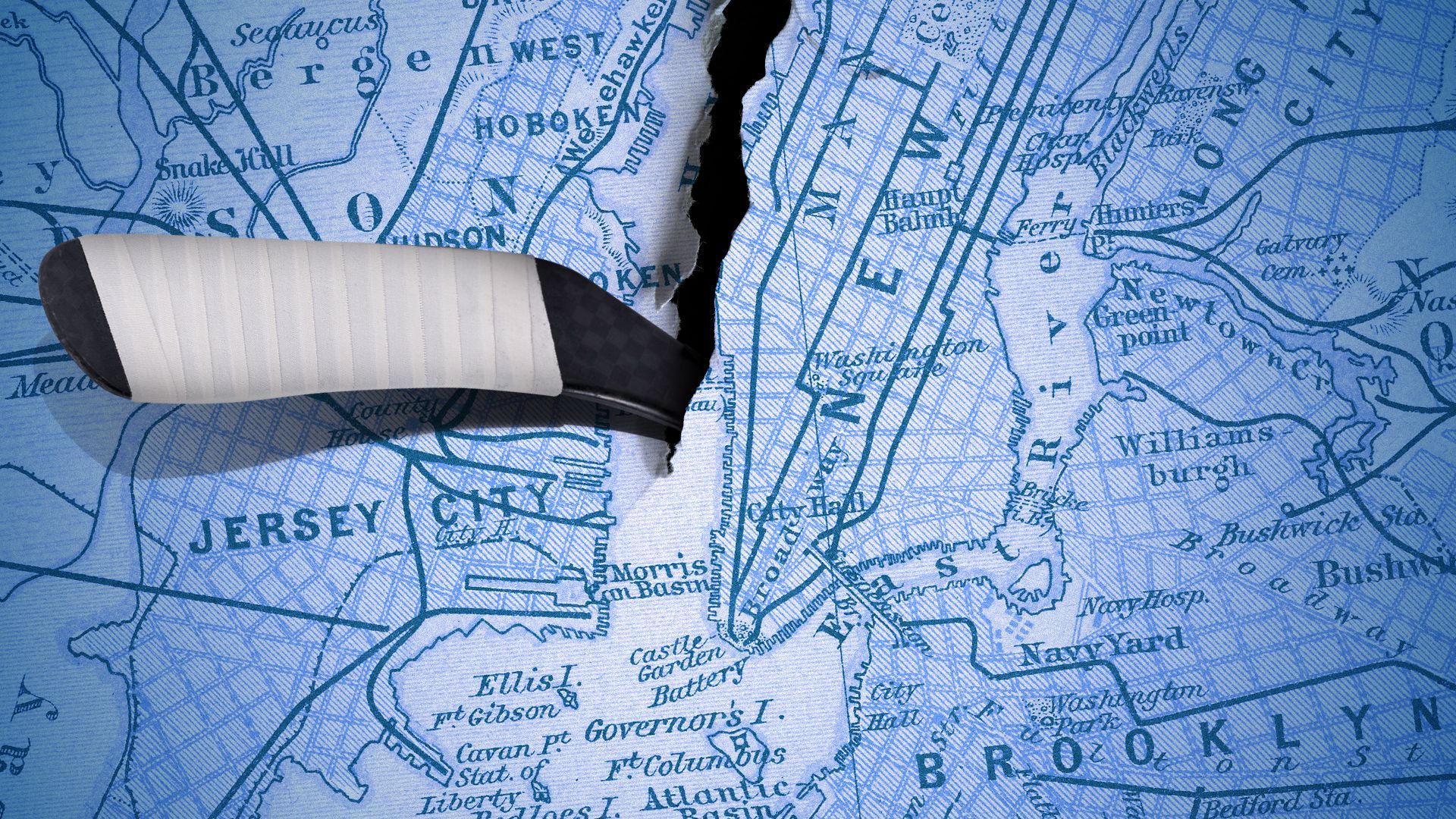 The New Jersey Devils beat the New York Rangers, 4-0, in Game 7 on Monday night in Newark, N.J., to win the Battle of the Hudson and secure their first National Hockey League playoff series victory since 2012.
Between the lines: Prudential Center, home of the Devils, and Madison Square Garden, home of the Rangers, are separated by just 11 miles. That made this series special, as teams in such close proximity rarely go head-to-head in the playoffs.
Has it happened? Sure. This was the seventh postseason meeting between the Devils and Rangers, the New York Yankees and Mets (ballparks separated by 10 miles) met in the 2000 World Series, and the New York Knicks and New Jersey Nets (eight miles) met three times.
Other examples require a time machine: The Chicago Cubs and White Sox (six miles) went head-to-head in the 1906 World Series, and the Yankees and New York Giants squared off in the 1921 and 1922 World Series while sharing the Polo Grounds.
Yes, but: Postseason backyard brawls are still very much a rarity. Co-tenants like the Los Angeles Lakers and Clippers and New York Jets and Giants have never met in the playoffs, and while this year's Sacramento Kings vs. Golden State Warriors series had a regional feel, San Francisco and Sacramento are still 86 miles apart.
The intrigue: Given their proximity, one might expect the Rangers and Devils to have treated every game like a home game this series, allowing players to sleep at their houses and be with their families even when they were the "road" team.
But both teams tell me they treated away games like normal (think: hotels, team dinners) despite most players being a short Uber ride from home. The Devils stayed in Manhattan ahead of Games 3, 4 and 6; the Rangers stayed in Jersey City for Games 1, 2, 5 and 7.
The strategy seemed to work early, with the Rangers winning the first two games in New Jersey and the Devils winning the first two games in New York. But the away teams faded down the stretch, losing the final three games.
New York was particularly bad on the road to end the series, losing Games 5 and 7 by a combined score of 8-0. If they were to get a do-over, I wonder if Rangers brass would opt to allow players to sleep in their own beds.
State of play: The second round of the Stanley Cup playoffs is now set.
East: Toronto Maple Leafs vs. Florida Panthers; Carolina Hurricanes vs. Devils
West: Dallas Stars vs. Seattle Kraken; Vegas Golden Knights vs. Edmonton Oilers
Go deeper