Exclusive: Mozilla buys startup that spots fake reviews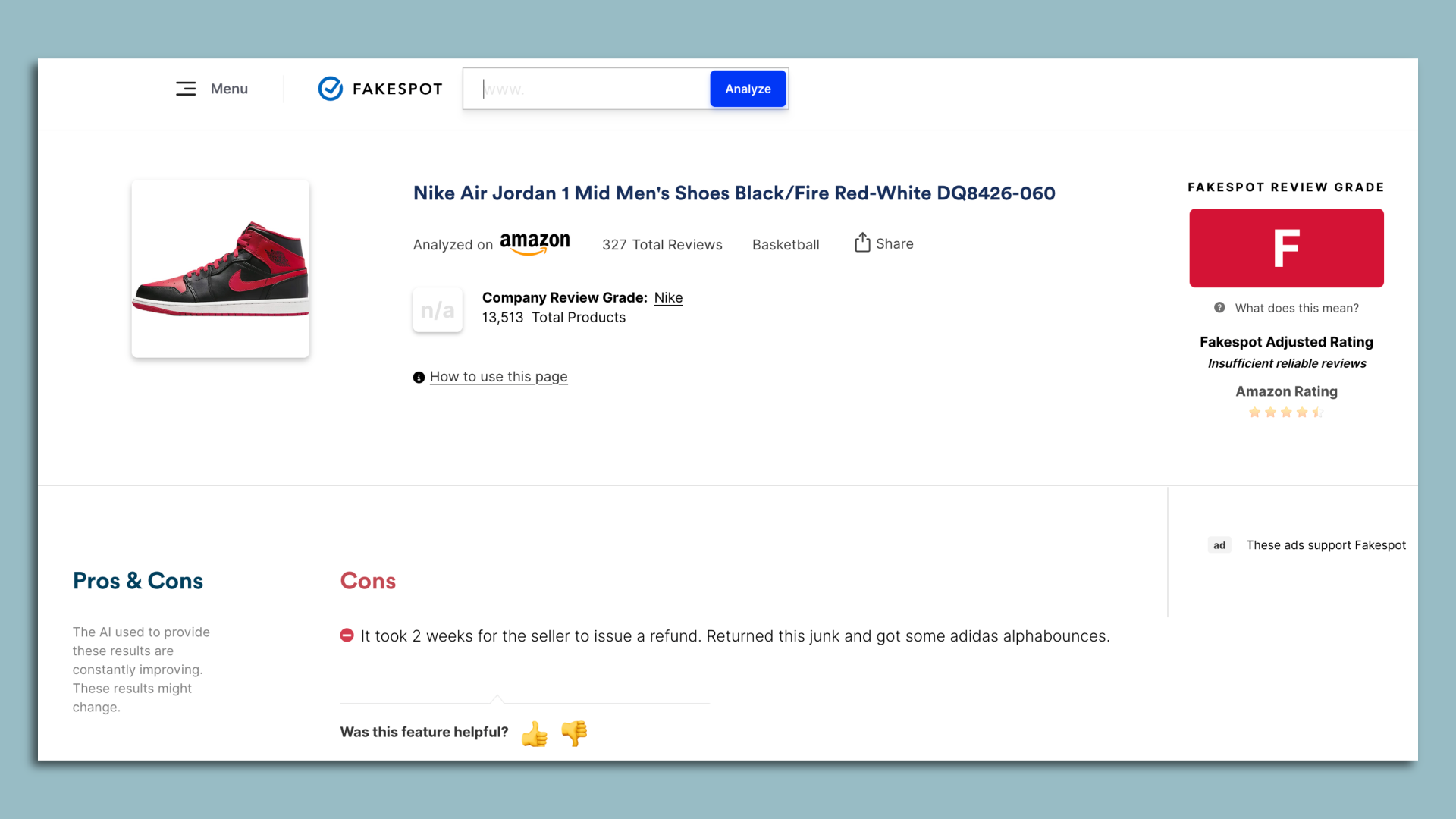 Mozilla has acquired Fakespot, a small startup whose website and browser plug-in help users identify bogus product reviews on e-commerce sites.
Why it matters: Fake reviews, both man-made and machine generated, are a huge problem for consumers and businesses alike.
Details: Fakespot grades product reviews on sites such as Amazon, Walmart and eBay using an A-to-F scale.
Mozilla won't say how much it paid for Fakespot, but tells Axios it has kept its existing staff of 13 and plans to expand the team over time.
It also plans to keep supporting Fakespot's web site and Chrome browser plug-in even as it works to more tightly integrate the technology into its own Firefox browser.
Between the lines: Earlier AI technologies were already being used to crank out fake product reviews. But the new generation of generative tools, such as ChatGPT, threatens to make the task of identifying AI-generated comments much harder.
Some early attempts to use generative AI have been spotted because the fake reviewers have neglected to remove identifying language, like ChatGPT's famous "As a large language model" self-introduction. But future efforts are unlikely to be so careless.
What they're saying: Trustworthy reviews are essential to keeping the e-commerce ecosystem healthy, Fakespot founder Saoud Khalifah told Axios. "You can't touch the product," he said. "You really need the reviews."
Mozilla product chief Steve Teixeira told Axios the purchase is part of an extension of Mozilla's mission beyond just promoting open web protocols.
"The new frontier is around truth and deception," he said, "How can we help regular, average people who are not technologists to make good decisions?"
Flashback: Khalifah started Fakespot in 2016 after being duped by the seller of a supplement on Amazon who'd rigged positive reviews. Fakespot began as a self-funded project but eventually took on about $10 million in venture funding.
Go deeper