May Day holiday supercharges China's economy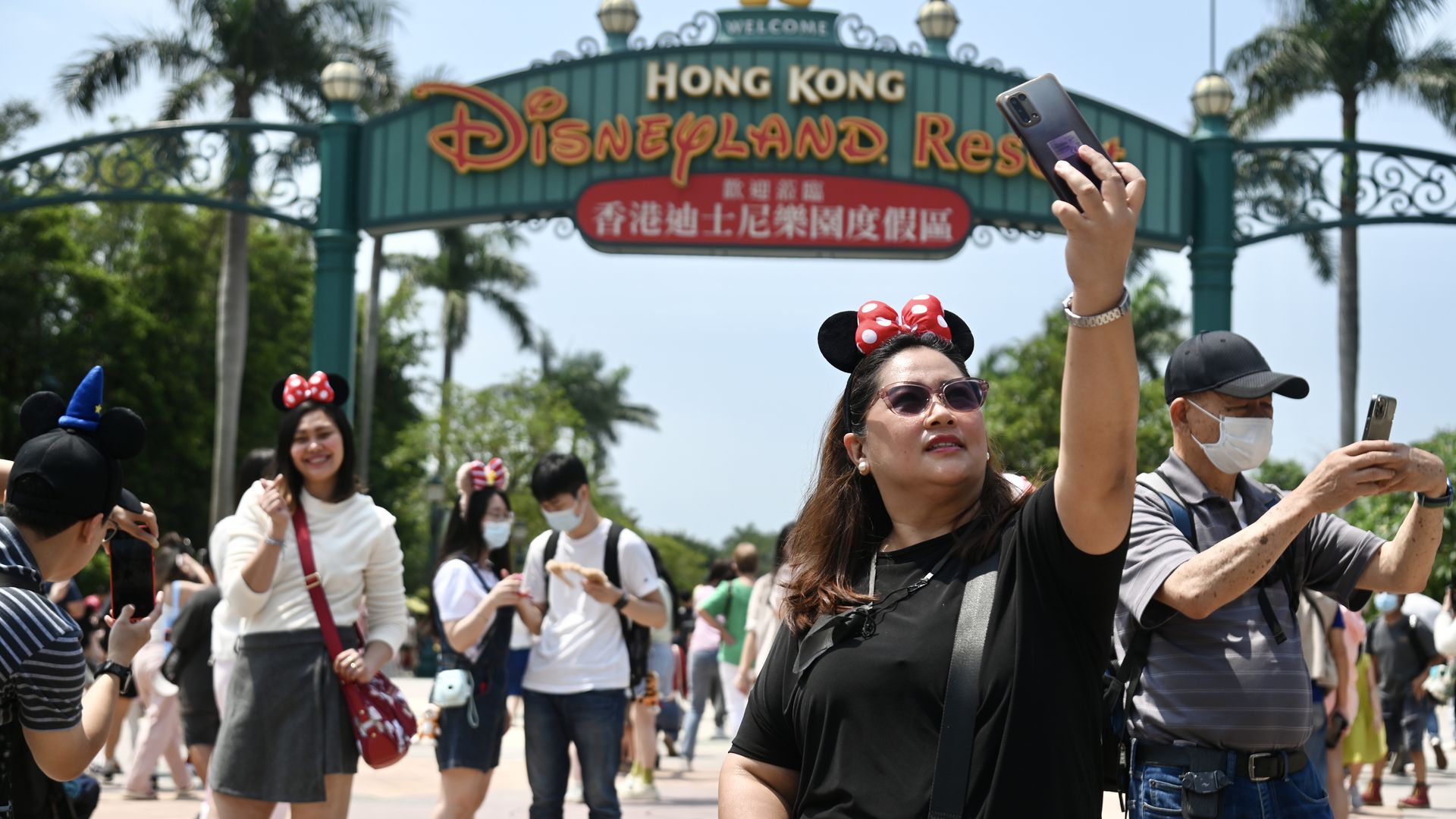 Local governments and businesses across China are hoping to tap pent-up demand from Chinese consumers who are enjoying their first big holiday since the end of COVID restrictions and the resulting surge in cases in December and January that kept many at home.
Why it matters: Consumption has led China's economic growth so far this year, but manufacturing data unexpectedly dropped off in April, raising concerns about continued recovery. Record-breaking travel and consumption during the May Day holiday could offer a needed economic boost.
"The combination of a steady uptick in consumer confidence as well as the still-incomplete release of pent-up demand suggest to us that the consumer-led recovery still has room to run," economist Louise Loo told AP.
What's happening: Chinese people are flocking to tourist destinations, theaters and shopping malls during the nearly weeklong May Day holiday that began over the weekend.
Between the lines: Retail spending came roaring back soon after COVID restrictions were lifted, but the travel sector had been slow to recover, Hong Hao, chief China economist at GROW Investment Group in Hong Kong, told MarketWatch.
But the huge wave of travel during May Day "smashed all expectations," Hong said.
Film studios and movie theaters sought to cash in on the holiday as well, with 17 new movies slated for release over the weekend.
Chinese moviegoers crowded into cinemas to watch "Born to Fly," a patriotic action flick touted as China's "Top Gun," which racked up $44 million in revenue over the weekend.
What to watch: The International Monetary Fund in a report released today projected that economic growth in China and India primarily will make Asia and the Pacific the "most dynamic of the world's major regions in 2023."
Go deeper: Tourism industry prepares for influx of Chinese travelers looking for experience
Go deeper