AOC to run for reelection, not Senate, in 2024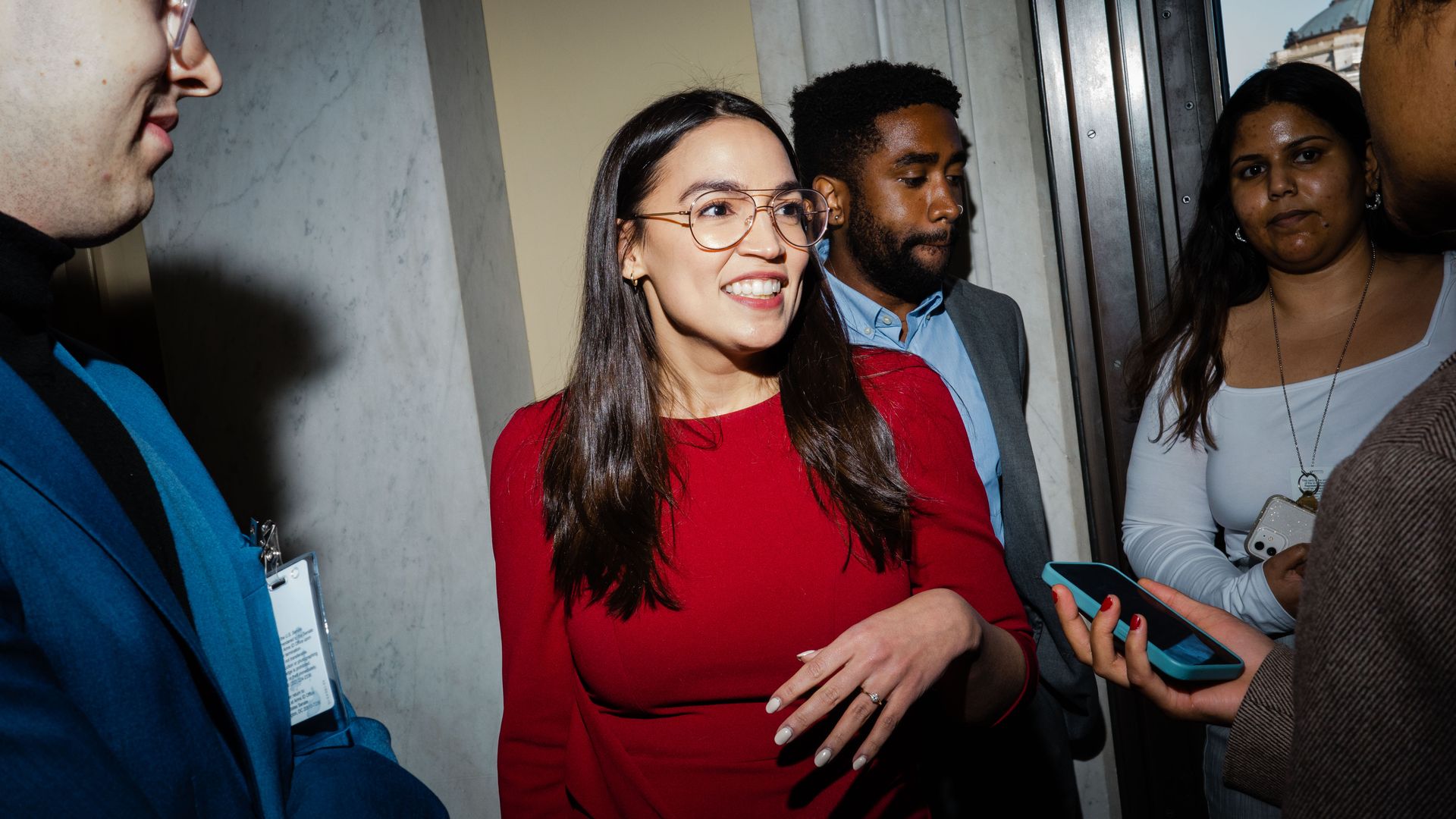 Rep. Alexandria Ocasio-Cortez (D-N.Y.) plans to run for reelection in 2024 rather than mounting a primary challenge to Sen. Kirsten Gillibrand (D-N.Y.), her spokesperson confirmed to Axios.
Why it matters: One of the highest-profile members of Congress, the 33-year-old member of the progressive "Squad" has perennially been looked to as a potential candidate for higher office.
What they're saying: Ocasio-Cortez is "not planning to" challenge Gillibrand and is "planning to run for re-election" to her Bronx and Queens-based House seat, her communications director Lauren Hitt told Axios.
Her decision not to challenge Gillibrand, first reported by Politico, means the former presidential candidate can likely breathe a sigh of relief as she gears up to run for a third full term in the Senate.
Ocasio-Cortez, shortly after the 2020 election, told the New York Times of a potential Senate run: "I genuinely don't know. I don't even know if I want to be in politics. You know, for real, in the first six months of my term, I didn't even know if I was going to run for re-election this year."
The backdrop: A centrist when she was a swing-seat House member, Gillibrand has emerged as a progressive stalwart on women's issues in the Senate, most recently spearheading an effort to include paid family leave in the Build Back Better Act.
Some on the left have argued that she is not as visible and outspoken as they would hope for a senator from the powerful Empire State, fueling rumors about a potential primary challenge.
Ocasio-Cortez was similarly seen as a potential challenger to Senate Majority Leader Chuck Schumer (D-N.Y.) last cycle, but she passed on that race as well and he faced no primary challenge.
Go deeper