Interview: Electronic Arts hit-maker talks Star Wars, Battlefield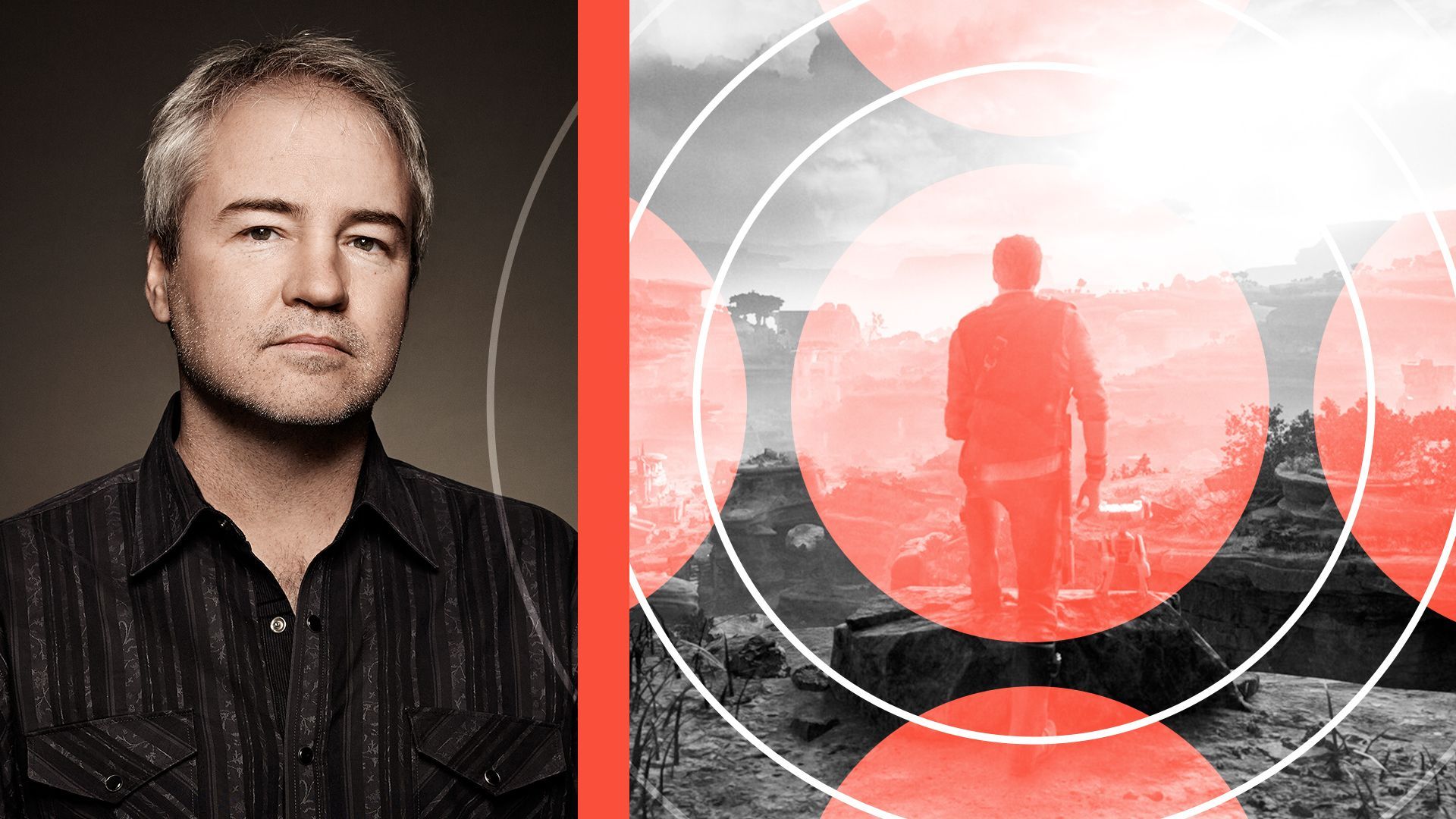 A career loaded with hits has led to an expanded portfolio — and added pressure — for EA executive Vince Zampella, whose team released Star Wars Jedi: Survivor to stellar reviews last week.
Why it matters: Zampella is helping reforge EA's rep as a game maker after years of the mega-publisher's under-achievement in creating games in key categories, including Star Wars.
Be smart: Jedi: Survivor comes from one of the teams at Respawn Entertainment, the studio co-founded by Zampella that EA purchased in 2017.
It follows Respawn and EA's 2019 hit Star Wars Jedi: Fallen Order, which sold more than 10 million copies, rewriting EA's battered rep on Star Wars games and, according to Zampella, exceeding internal expectations.
State of play: Respawn is now developing at least two more Star Wars games — a strategy title made in concert with new studio Bit Reactor and a first-person shooter made in-house.
Respawn operates Apex Legends, a battle royale game launched in 2019 that remains one of the few viable competitors to Epic's Fortnite.
And while it is not working on a sequel to its beloved Titanfall franchise (it would love to but nothing's in the works, Zampella tells Axios), that series' game director, Steve Fukuda, is leading a "very small," "skunkworks" team at Respawn: "The mission is to find the fun in something new."
Oh, and in December 2021, EA put Zampella in charge of its repeatedly underperforming Battlefield military shooter franchise to turn it around.
What they're saying: "At the end of the day, it's interactive entertainment, so that interactive portion has to feel good," Zampella tells Axios, drawing a throughline across his teams' many successful games.
"The story can be great, and it has to be great, especially in Star Wars, right? But if it doesn't feel good, who cares?"
Catch up fast: Zampella didn't get this amount of responsibility by accident.
In 2002, after making Medal of Honor games for EA, Zampella formed a new studio, Infinity Ward, which created Call of Duty for EA rival Activision.
Through sequels and refinement, IW made Call of Duty one of the biggest and most influential gaming series of all time.
An acrimonious split with Activision led Zampella to co-found Respawn, where the team made Titanfall and then pitched EA a Star Wars game, initially rejected, that became Fallen Order.
Yes, but: Respawn has seen a string of departures, including its co-founder and top Apex Legends developers in the last year, forming new studios outside of EA.
"We've had an abnormally low rate of turnover, so this is just more in line with what you see realistically in the industry," he said.
Zampella attributes some of the exits to talented developers wanting to try new things and the limits on how many projects can be greenlit at the company.
Between the lines: Survivor was developed mostly while its developers worked remotely due to the pandemic. It had been delayed from a planned March release because "it just wasn't ready," Zampella says.
Reviews have been strong, though the game runs poorly on some PCs, sending EA and Respawn rushing to promise patches to fix performance.
It's an iterative sequel that expands and improves many aspects of Fallen Order, offering more dynamic combat options, more acrobatic moves for its playable Jedi and a much larger set of sci-fi worlds to explore.
"It's not just about telling the second part of the story," Zampella says of the sequel. "It's about refining what you do."
What's next: Getting EA's Battlefield in a good spot is one of Zampella's biggest upcoming challenges.
It's best not to think of it simply as a Call of Duty competitor, Zampella says.
It has a "specialness around the squad play" and "those only-in-Battlefield moments where you can kind of see something come together where it just blows your mind."
"I can't really say too much, just because we're not really talking about it yet, but there's a lot that we can do there."
Sign up for the Axios Gaming newsletter here.
Go deeper