Historic Bruins stunned in Boston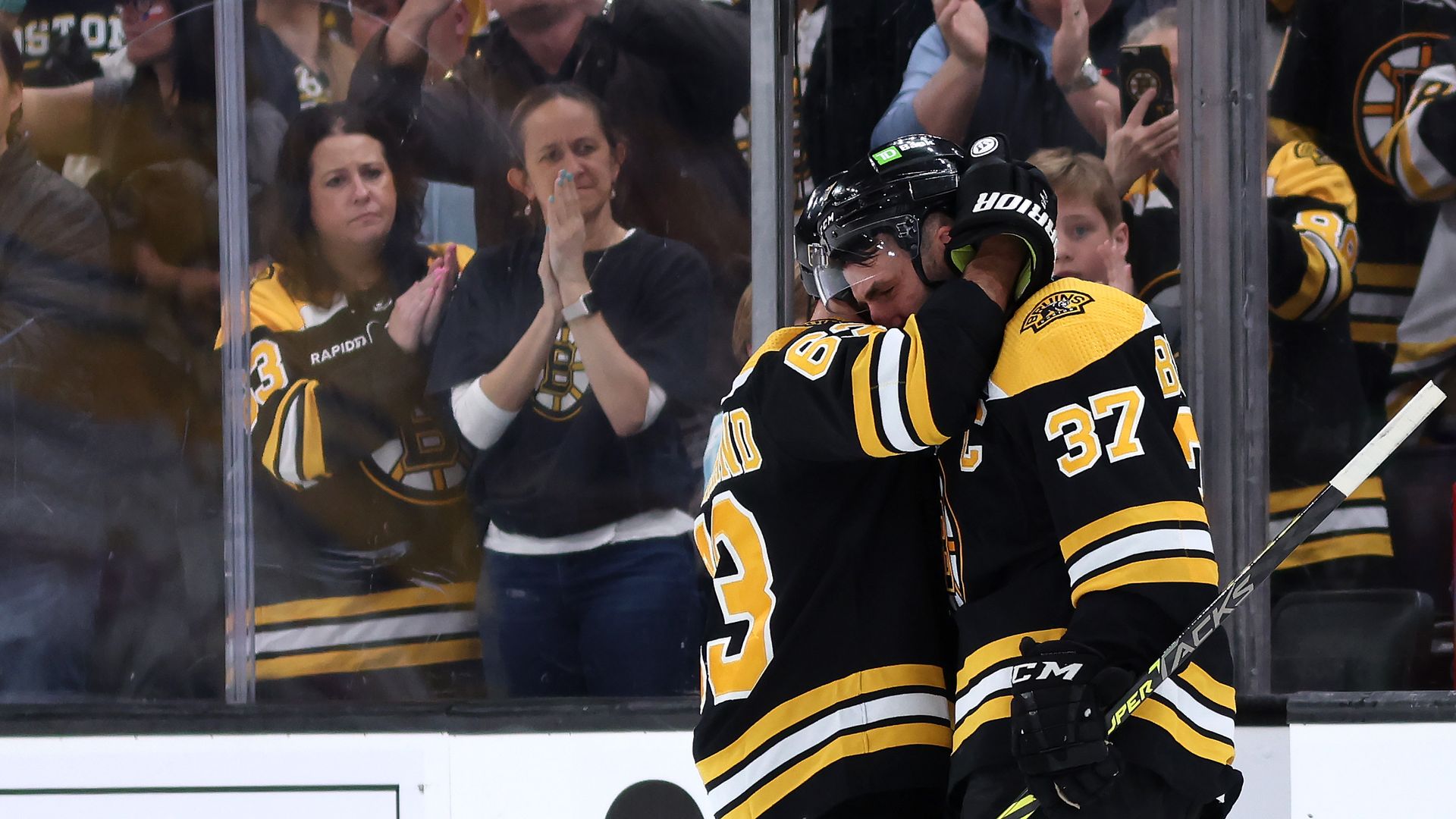 The Boston Bruins tore through the National Hockey League this season, notching a record 65 wins. But when the playoffs arrived, they could manage only three.
Driving the news: The Florida Panthers beat the Bruins, 4-3 (OT), in Sunday's Game 7, stunning a Boston crowd that had spent the past six months witnessing history.
The Bruins were up 3-1 in the series before dropping three straight games for just the second time all year.
Boston had 43 more points than Florida did this season.
What they're saying: "Of all the ways a team can break your heart as a fan … all-time great regular season/eliminated in the first round in Game 7 OT after having a 3-1 series lead has got to be the worst," tweeted AP's Ralph Russo.
Context: The last 10 Presidents' Trophy winners (best regular-season record) have all failed to make the Stanley Cup Finals — and only one has advanced past the second round. Folks, the curse is real.
2014 Bruins: Lost in second round
2015 New York Rangers: Lost in conference finals
2016 Washington Capitals: Lost in second round
2017 Capitals: Lost in second round
2018 Nashville Predators: Lost in second round
2019 Tampa Bay Lightning: Lost in first round
2020 Bruins: Lost in second round
2021 Colorado Avalanche: Lost in second round
2022 Panthers: Lost in second round
2023 Bruins: Lost in first round
Wild stat: The NHL single-season wins record has been tied (2018-19 Lightning) or broken (2022-23 Bruins) twice in the past five years, and both teams failed to make it past the first round of the playoffs.
By the numbers: Just how random is the NHL postseason? The best way to illustrate the chaos is to compare it to the NBA.
A 2017 study found that the better NBA team wins a best-of-seven playoff series roughly 80% of the time.
To match that rate, NHL teams would need to play a best-of-51 series, according to the study.
The bottom line: One of the greatest teams in the NHL's 106-year history will now be remembered as a massive disappointment. It's a cruel world.
Go deeper