In regulatory tug of war, banks won — and then collapsed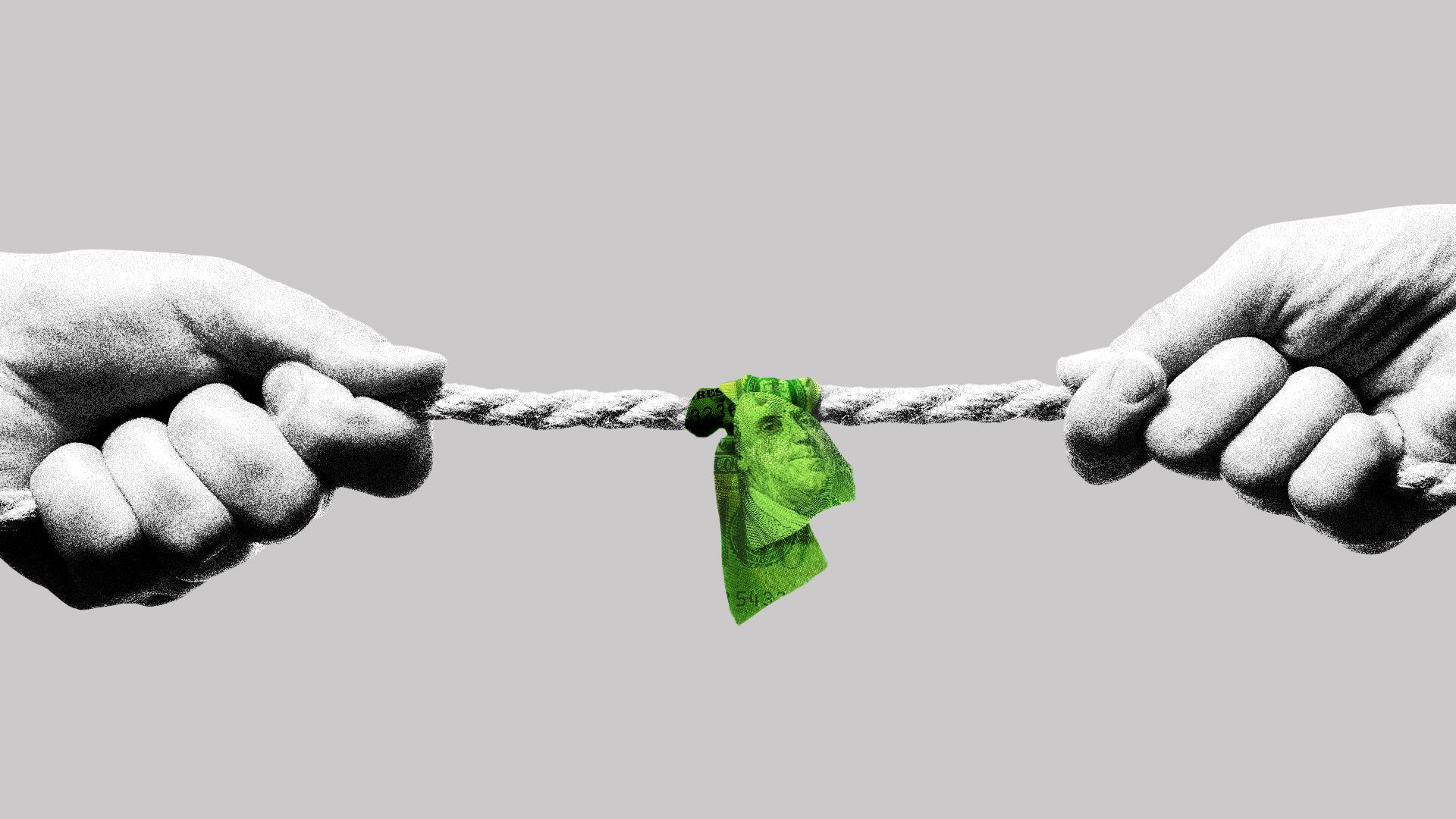 Banking regulators were well aware of the problems at both Silicon Valley Bank and Signature Bank ahead of their failures in March, but weren't able to prevent catastrophe.
Driving the news: Three separate autopsies on the bank failures were released last Friday by regulators, and they all highlighted the inadequacy of bank supervisors.
The Federal Reserve released a 114-page report that laid blame for the collapse of SVB on the bank itself, as well as the Fed supervisors charged with overseeing it and lax regulations put in place during the Trump administration.
The FDIC published an internal review of its handling of the supervision of Signature, highlighting the weaknesses in its oversight, pinning some of the blame on a serious understaffing problem.
The Government Accountability Office released a report looking at both of these bank failures and noted one similarity — in both cases, regulators saw the risks but weren't able to push the banks to mitigate them.
The big picture: The reports call into question, to put it simply, the regulators' ability to regulate.
Zoom in: Over at Signature, FDIC supervisors appear to have gotten the runaround from a bank with little interest in addressing risks. The agency could've been more "forceful" in its supervision, the report says.
When regulators flagged the risks associated with Signature's unusually high level of uninsured deposits (around 90%), there was little acknowledgment by the bank's management that this was an issue — much less a contingency plan for what to do if those deposits fled, the report says
And they did flee. On Friday, March 10, the bank lost 20% of its deposits in a matter of hours. Even so, the report finds the bank's president "rejected examiner concerns" as late as noon on that day —  regulators took over the bank that weekend.
Meanwhile, the Fed's report on the supervision of SVB suggests regulators themselves didn't fully understand the risks the bank was taking on.
And even when risks were flagged they weren't addressed. "F]oundational problems were widespread and well-known, yet core issues were not resolved, and stronger oversight was not put in place," the report says.
"It seems like the Fed is still not adequately appreciating how poorly it is doing its job as bank regulator," said Aaron Klein, a senior fellow at Brookings, of the Fed's report.
What's next: Both the FDIC and Fed want to toughen up supervision. The Fed is considering stricter regulations on banks, a process that could take years.
Go deeper