Signature Bank had liquidity problems years before collapse, regulator says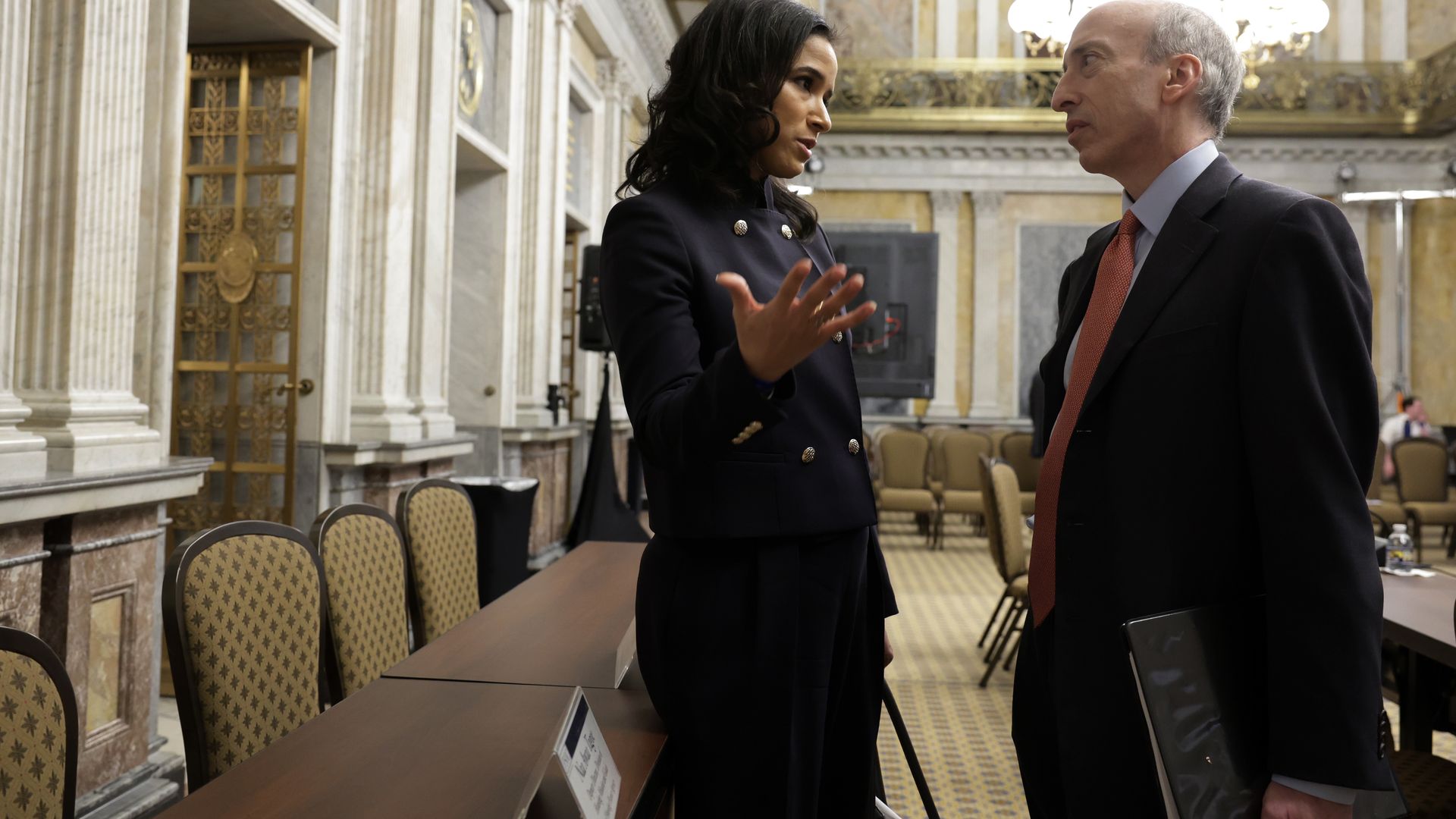 Government officials scrambled to save New York-based Signature Bank as troubles mounted last month. They even kept its bank-to-bank system FedWire running for 4.5 extra hours on March 10 to process billions in wires to avoid a default — but it wasn't enough.
Driving the news: The New York State Department of Financial Services published its report on the fall of Signature Bank on Friday, saying the bank's liquidity problems and risky liabilities caused it to collapse as concerns about banks with similar customer profiles mounted.
What they're saying: "The Bank's growth outpaced the development of its risk control framework," the state report says.
When it seized Signature, NYDFS was in the middle of writing up its latest review of the bank's inadequate liquidity controls, a complaint it had about the bank going back years.
Signature overwhelmingly served commercial clients, meaning it had very large liabilities that weren't subject to FDIC insurance. It had $98 billion in uninsured deposits, representing the value of 82% of its total assets.
The intrigue: Rumors have swirled that Signature, which facilitated real-time dollar transfers between crypto exchanges, was punished for serving the blockchain industry.
For her part, NYDFS chief Adrienne Harris has already said that's inaccurate.
The new report pushes back further on that explanation — but it also says crypto is part of the story.
"The bigger issue for Signature was that the Bank had a high concentration of uninsured deposits and was perceived as a crypto bank. In that sense, it was closely associated with Silvergate and SVB," the report says.
How it worked: NYDFS argues that because Signature was seen as having a similar profile to banks that had already collapsed, its customers were rushing to pull deposits.
The bank, it noted, had failed to make arrangements with lenders of last resort, such as the New York Fed, to post assets that would enable it quickly cover liquidity demands.
The demands were acute. "Over the weekend [of March 10], Signature's estimates of pending deposit withdrawals increased," the report reads, jumping from $2 billion as the weekend started to $7.9 billion by Sunday evening.
Meanwhile, the bank could only be sure it had $4.27 billion available to cover those demands.
The bottom line: The bank was damned by association with peers that had already fallen.
After Silvergate announced it would shut down, Signature's "biggest crypto-industry clients fled. Word quickly spread throughout news and social media outlets, where SVB and Signature were mentioned alongside Silvergate as 'crypto-friendly' banks," the report says.
Go deeper