Long trains stopped at crossings are forcing school kids into danger, ProPublica finds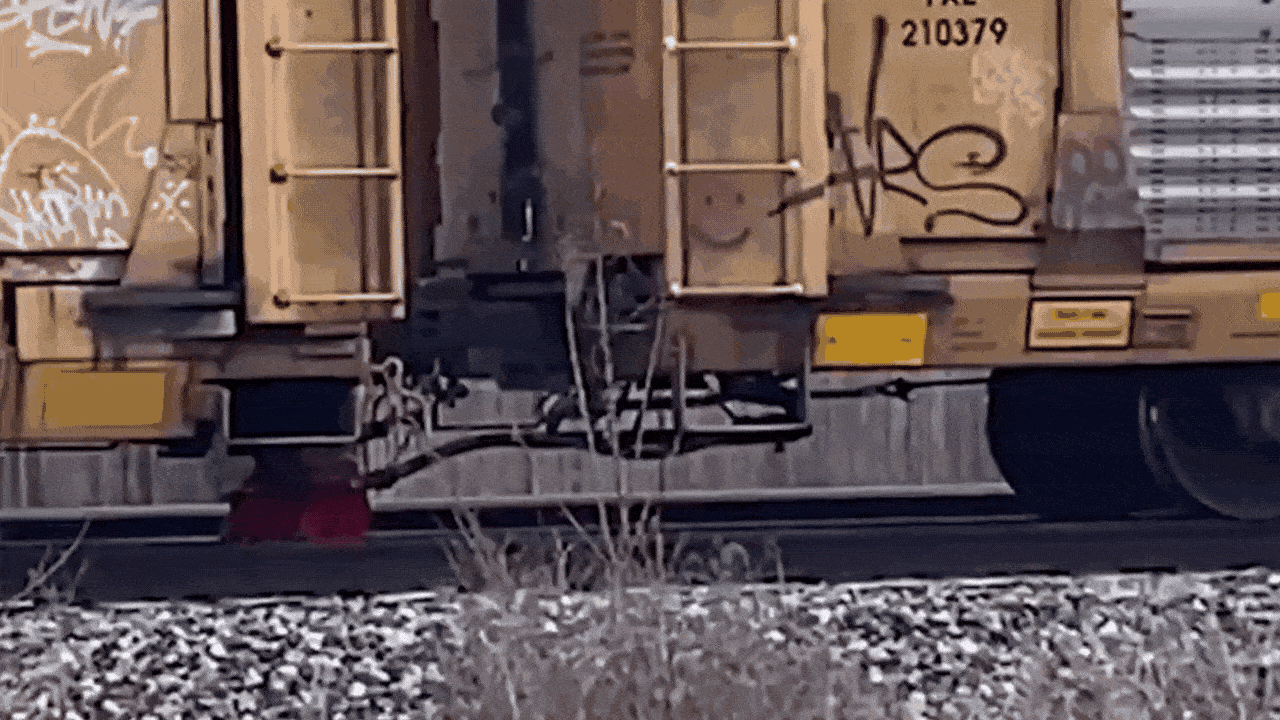 Long freight trains are blocking traffic crossings around the country, forcing school children to risk their lives to get to school, a new ProPublica investigation finds.
The big picture: There's a heightened focus on the safety risks around rail operators now, in the wake of the derailment earlier this year in East Palestine, Ohio.
What's happening: ProPublica and InvestigateTV witnessed "dozens" of children crawl under and between train cars in Hammond, Indiana — where Norfolk Southern trains frequently block traffic.
The report didn't name other rail companies but noted there were more than 28,000 reports of blocked crossings to federal regulators in the last year alone.
Zoom out: The issue has simmered for a while, and worsened in recent years as trains have gotten longer — some are two or more miles long — and railroad operators faced labor shortages during the COVID crisis, which meant trains had to stop and wait for staffing to become available.
Over the last four years, lawmakers in Arkansas, Kansas, Georgia, Virginia, and other states have tried and failed to restrict train length.
Between the lines: Norfolk Southern executives talked quite a bit about safety on the company's Q1 earnings call with investors Wednesday morning before the ProPublica investigation was published — but the issue of long trains and blocked crossings didn't come up.
In its earnings report, the company estimates the derailment in February will cost it $387 million.
What they're saying: "Nobody can look at a video with a child having to climb over or under a railroad car to get to school and think that everything is OK," Transportation Secretary Pete Buttigieg told ProPublica.
"It is never safe for members of the public to try to cross the cars," Norfolk Southern spokesperson Connor Spielmaker told the news outlet. "We understand that a stopped train is frustrating, but trains can move at any time and with little warning." (The company's full response.)
What's next: There's a possibility the U.S. Supreme Court will hear a petition from Ohio; the state is seeking the ability to regulate the amount of time a train can block a crossing.
Go deeper