Biden commutes sentences of 31 nonviolent drug offenders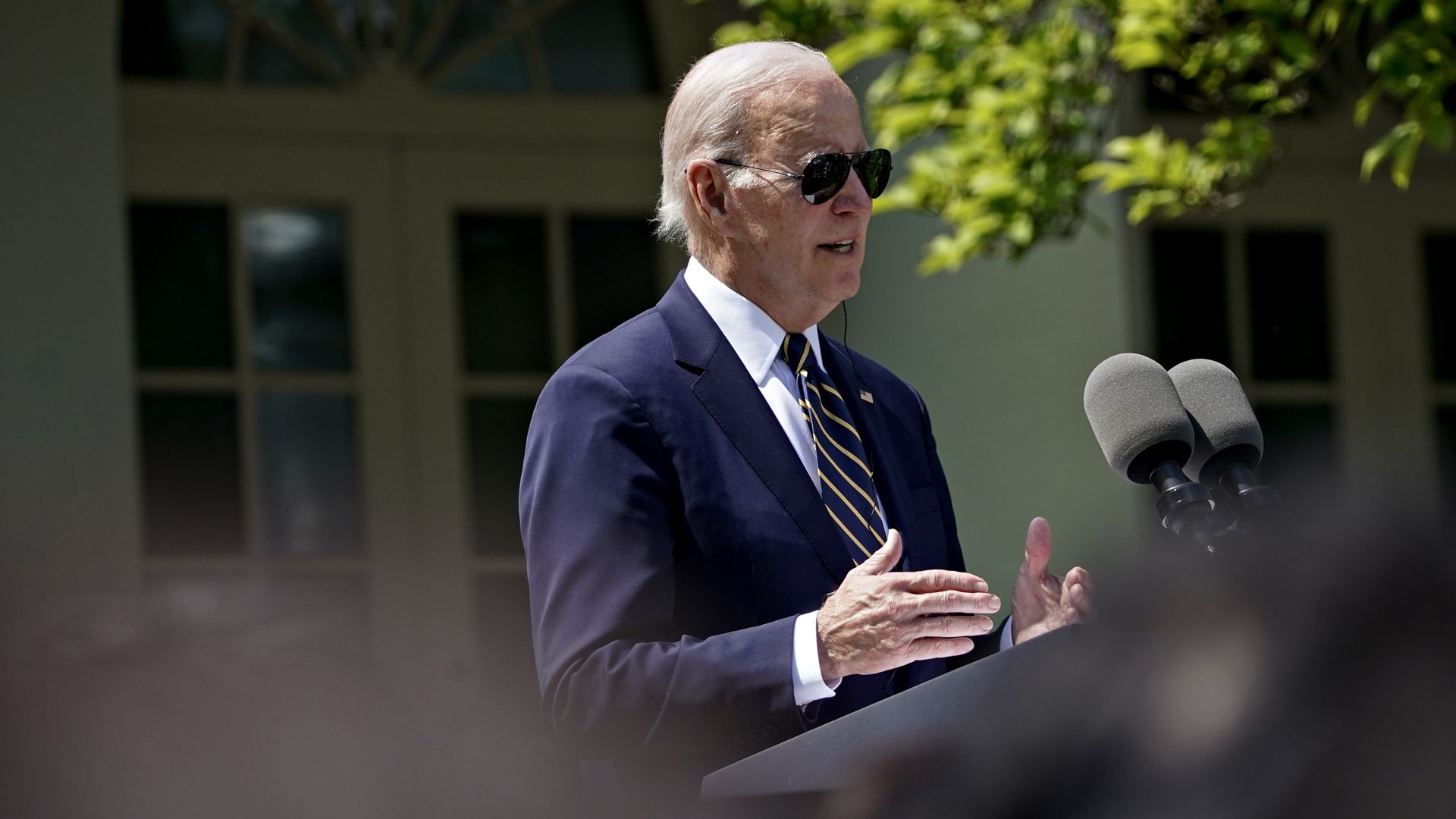 President Biden is commuting the sentences of 31 people convicted of nonviolent drug offenses, the White House said Friday.
Why it matters: The announcement coincided with the Biden administration's release of a plan to help incarcerated people successfully reenter society.
It also comes after Biden said in October that he would pardon all prior federal offenses of simple marijuana possession and called on governors to do the same with simple state possession offenses.
Details: The clemency recipients will be under home confinement until the commutations go into effect on June 30. Afterwards, they will be on supervised release, the duration of which is tied to their original sentence.
Be smart: Commutations are not pardons, as the recipient's conviction will remain but the sentence will either be lowered or eliminated.
Pardons eliminate convictions and end any punishment from the forgiven offense.
What they're saying: "These individuals, who have been successfully serving sentences on home confinement, have demonstrated a commitment to rehabilitation, including by securing employment and advancing their education," the White House said on Friday.
It added that many of the recipients would have received lower sentences if they had been convicted of the same crimes today because of criminal justice reforms, including the bipartisan First Step Act passed by Congress and signed into law by former President Trump in 2018.
The big picture: The White House's "Alternatives, Rehabilitation, and Reentry Strategic Plan," which includes the implementation of previous changes to federal law, seeks to improve prisoner reentry and reduce recidivism by expanding incarcerated people's access to health care, affordable housing, education and employment opportunities, and financial services.
Go deeper: What young Democrats want from a second Biden campaign
Go deeper