Updated Apr 27, 2023 -

World
U.S. sanctions Russian and Iranian security services for "holding Americans hostage"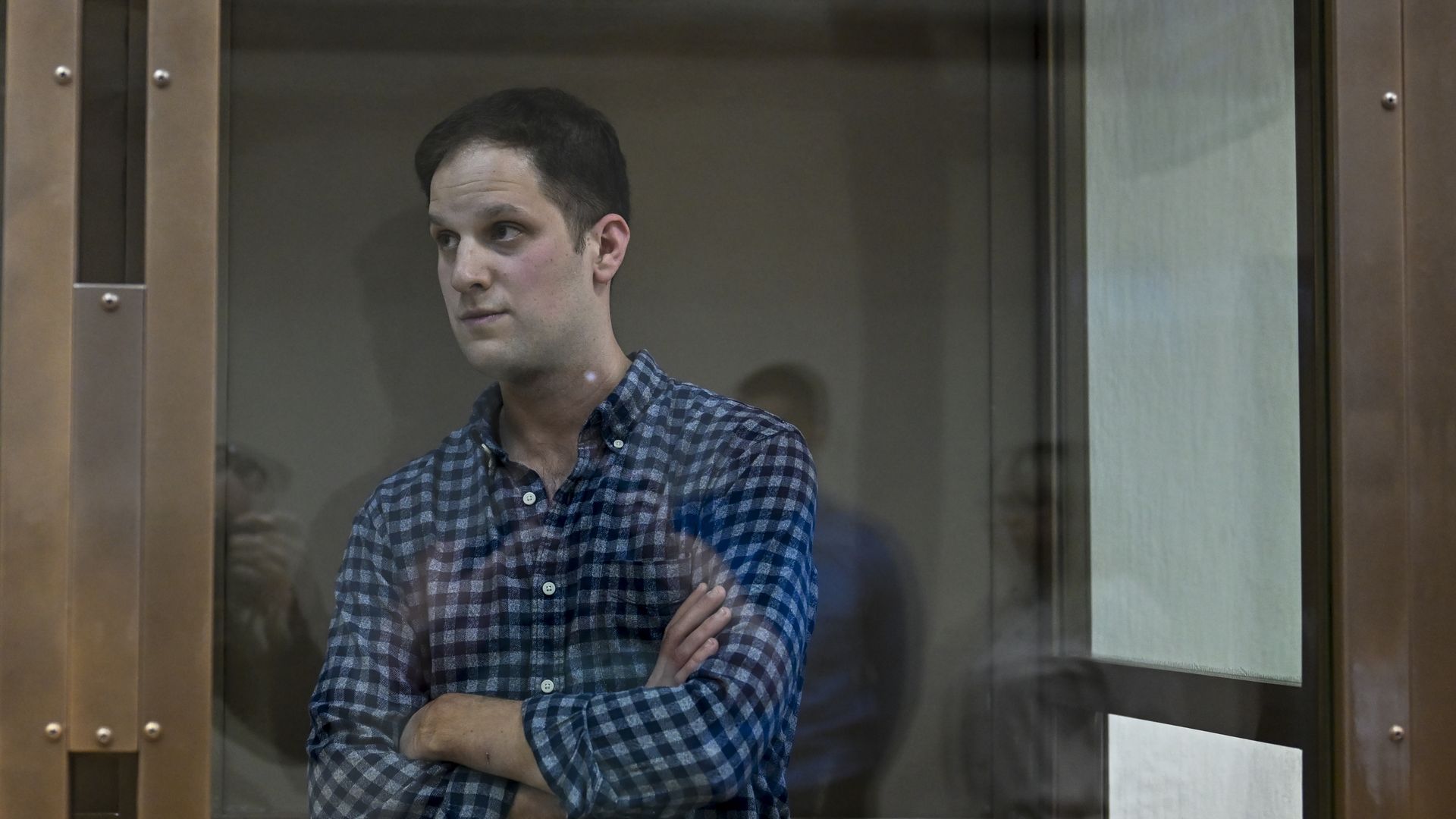 The U.S. is imposing sanctions on the Russian Federal Security Service (FSB) and the intelligence arm of the Iranian Islamic Revolutionary Guard Corps (IRGC), plus four IRGC leaders, for their roles in the wrongful detentions of U.S. citizens, senior U.S. officials told reporters on Thursday.
Why it matters: The officials said this was the first of multiple rounds of sanctions in the works to punish and deter those who would hold Americans hostage. The practical implications of this step are unclear as both organizations are already under U.S. sanctions.
What they're saying: "We do think it's significant that the first round of sanctions are being announced specifically for this type of behavior, because we're really concerned about this type of behavior," a senior official said.
The sanctions package was already in the works before Wall Street Journal reporter Evan Gershkovich was detained on espionage charges, which the U.S. and WSJ both say are baseless, a senior official said.
The State Department also considers American Paul Whelan to be wrongfully detained in Russia, and at least three U.S. citizens — Siamak Namazi, Emad Shargi and Morad Tahbaz — to be wrongfully detained in Iran.
The big picture: Russia's Foreign Ministry rejected a request made by the U.S. Embassy in Moscow to visit Gershkovich after the U.S. denied visas for Russian journalists seeking to travel to New York with Russian Foreign Minister Sergei Lavrov, per the WSJ.
"Such sabotage, aimed at preventing normal journalistic work, will not remain unanswered," the ministry said. "In this regard, the U.S. Embassy is informed that its request for a consular visit to Mr. Gershkovich on May 11…is rejected."
Editor's note: This story has been updated with additional details.
Go deeper