First look: Libertarian-leaning group targeting Latinos gets new leadership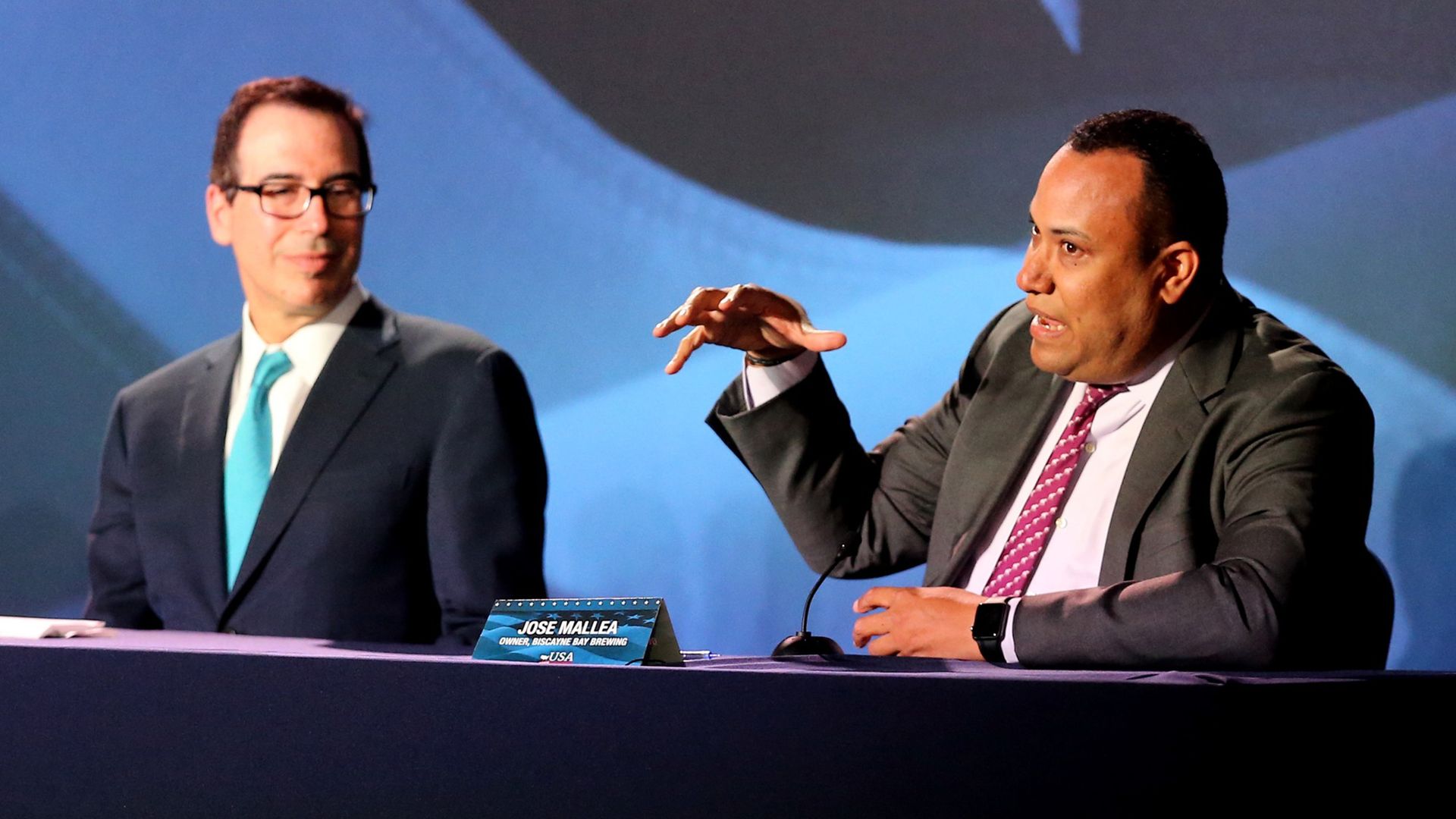 The Koch-backed LIBRE Initiative named a George W. Bush administration alum its new CEO as the group eyes growing its reach with Latinos, Axios has learned.
Why it matters: The move by the libertarian-leaning organization comes as both parties vie for Latino voters, especially as the 2024 election gears up. 
Details: The LIBRE Initiative will announce Thursday that Jose Mallea will be the group's first CEO.
Mallea worked in various roles in the White House during the second Bush presidency, ran Marco Rubio's 2010 U.S. Senate campaign, and advised Jeb Bush on his 2016 presidential campaign.
The organization also announced that Sandra Benitez, a former director of Hispanic engagement for the Republican National Committee, is now the group's executive director.
She replaced David Velazquez, who had been LIBRE's executive director since 2018.
Zoom in: Benitez told Axios that LIBRE is developing plans to expand operations from its current 12 states in the coming months, although she didn't know how many states yet.
The group also will double its staff and spend more money on polling ahead of the 2024 presidential election.
Background: The LIBRE Initiative was formed in 2011 as part of the Koch network to push libertarian-leaning policies.
The group has supported moderate immigration and criminal justice reforms.
It has opposed the Affordable Healthcare Act and increased federal spending on social programs.
The intrigue: LIBRE has held forums on tax reform and also sponsored classes for driving and citizenship tests in Spanish targeting Latinos.
The group also has held events around holidays to engage with community members and small business owners.
What they're saying: "I know what the average person is going through every single day, whether it's trying to start a business or just trying to be out there in the workforce, man," Mallea told Axios.
Mallea recently opened a brewery and said he could relate to people struggling to make a small business successful.
Between the lines: Democratic strategist Chuck Rocha, based in D.C., and Republican consultant Mike Madrid, based in Sacramento, have credited LIBRE's outreach for helping motivate more conservative-leaning Latino voters.
Madrid and Rocha said Democrats failed in 2020 to build a similar outreach to Latinos.
But Democrats in 2022 adjusted. U.S. Sen. Catherine Cortez Masto told Axios that constant outreach to Latino voters in Nevada is one of the reasons for her close re-election win.
Subscribe to Axios Latino to get vital news about Latinos and Latin America, delivered to your inbox on Tuesdays and Thursdays.
Go deeper