A group of YouTube music contractors votes to unionize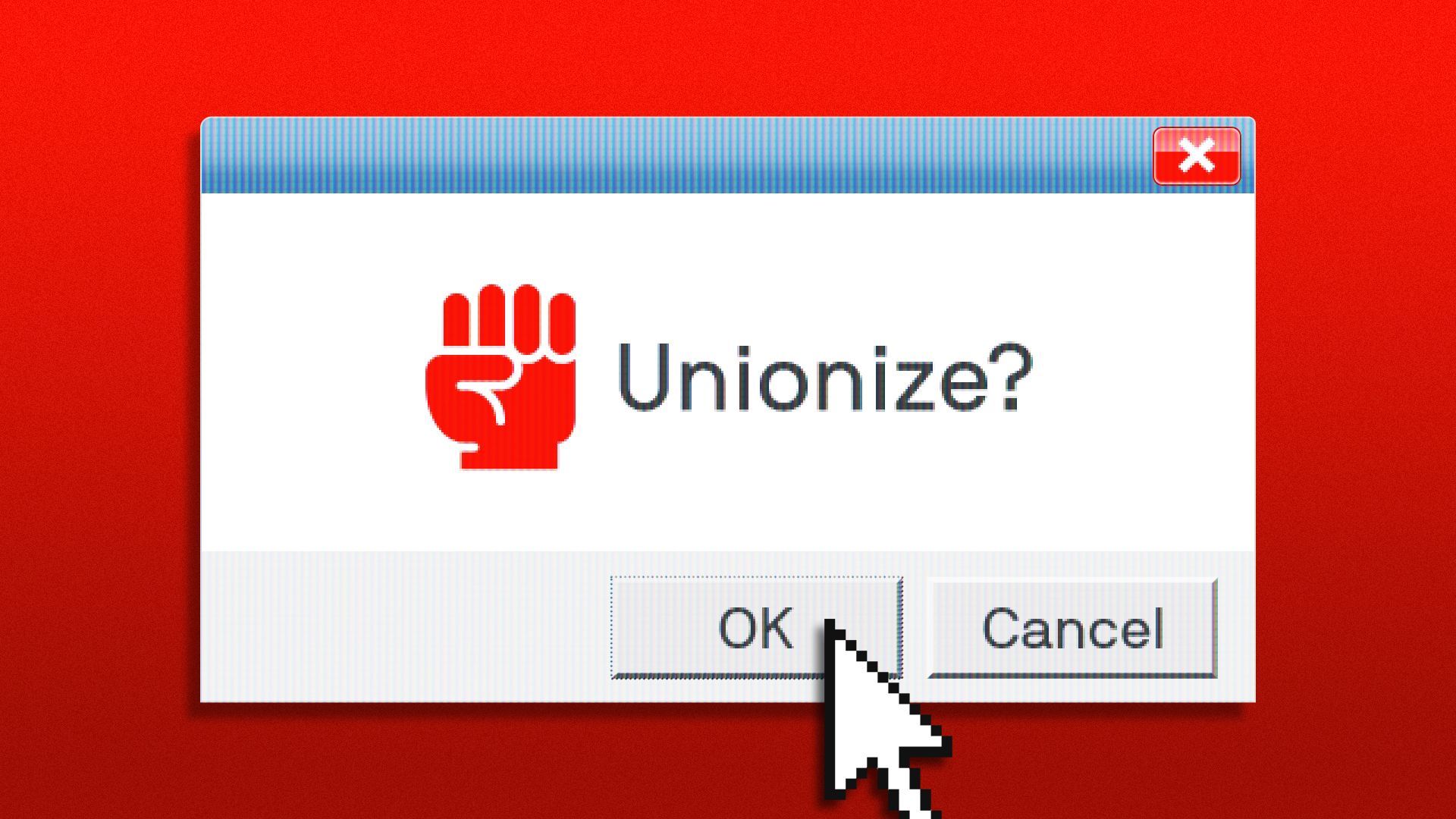 A group of contractors who work on YouTube Music have voted overwhelmingly to unionize, Alphabet Workers Union said Wednesday, citing votes counted Wednesday by the National Labor Relations Board.
Why it matters: The vote shows the push to unionize tech workers is moving further beyond retail and warehouse workers.
Details:
The 41-0 vote represents 84% of the 49 contractors that are part of the unit, represented by the Alphabet Workers Union.
The contractors represented by the vote are employed by Cognizant, though the workers have argued that Google is their joint employer. A National Labor Relations Board employee preliminarily agreed with them, though Google has appealed the ruling and a decision has yet to be announced on the appeal.
What they're saying:
"My coworkers and I have spoken, time and time again—we want, and have won, a protected voice on the job to bring both Alphabet and Cognizant to the negotiating table so that we can win the fair working conditions we deserve," YouTube music contractor Maxwell Longfield said in a statement.
"We have no objection to these Cognizant workers electing to form a union. We've long had many contracts with unionized suppliers," YouTube said in a statement to Axios. "However, as we made clear in our active appeal to the NLRB, we are not a joint employer as we simply do not control their employment terms or working conditions — this matter is between the workers and their employer, Cognizant."
"The National Labor Relations Board has informed us that a majority of Cognizant associates voted in support of unionizing," Cognizant said in a statement to Axios. "Our philosophy remains that we are better together through open dialogue and collaboration."
Go deeper