Montana GOP-led House votes to discipline transgender lawmaker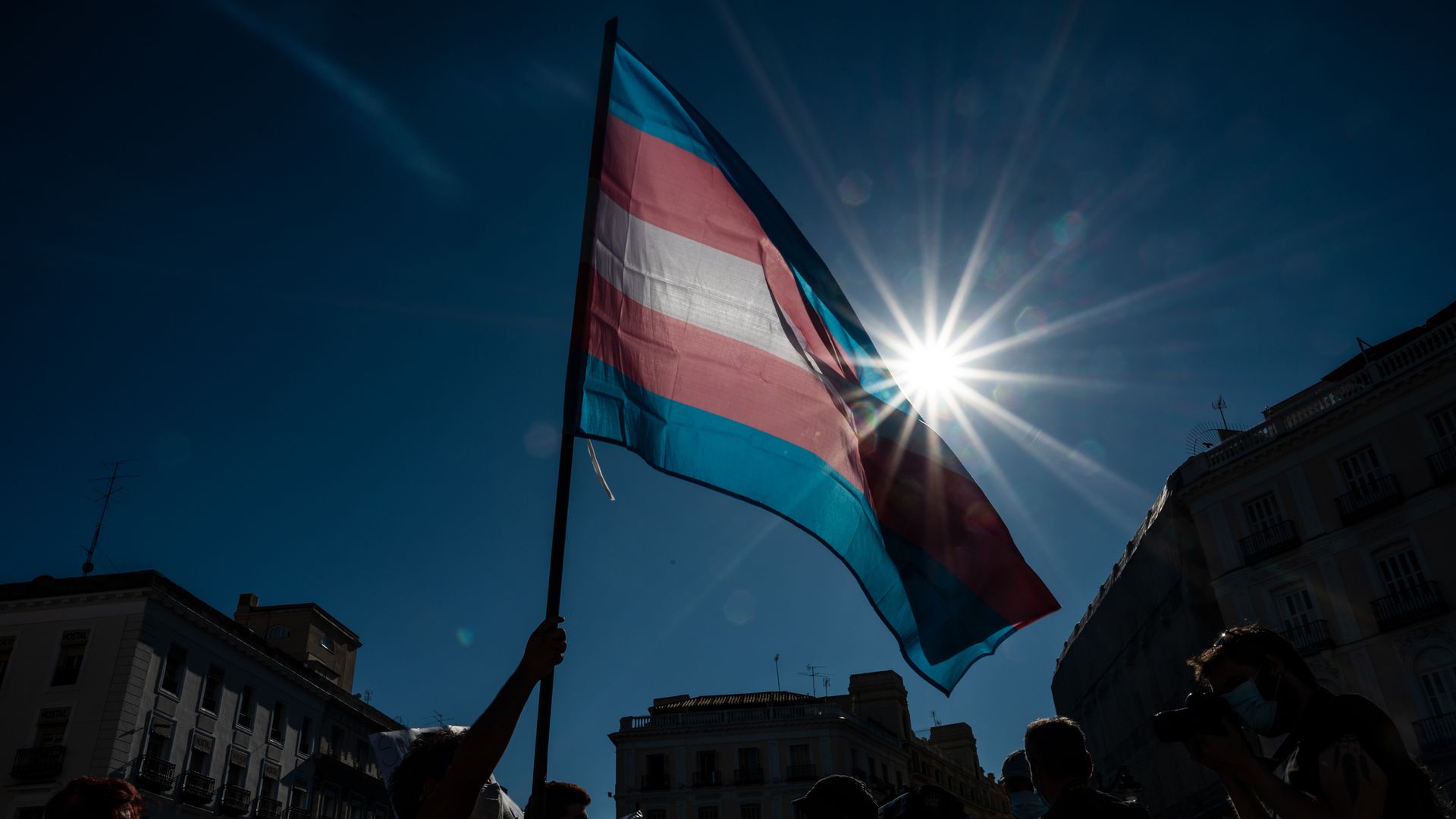 The Montana GOP-led House on Wednesday voted to discipline state Rep. Zooey Zephyr, the state's only transgender lawmaker.
The big picture: The motion comes amid a standoff between Zephyr, who is a first-term Democrat, and GOP-led House leaders after she said fellow lawmakers would have "blood on their hands" if they voted to support a bill banning gender-affirming care.
Zephyr hasn't been allowed to speak in the state's House chamber since last Tuesday, which prompted protests and arrests this week and the abrupt cancellation of a planned session of the House on Tuesday.
Driving the news: The disciplinary action includes barring Zephyr from the House floor and gallery for the rest of the 90-day legislative session, though she can join remotely.
Zephyr, who was given five minutes to speak Wednesday, said the legislature has "systematically attacked" the LGBTQ community in Montana.
"We have seen bills targeting our art forms, our books, our history and our health care," she said. "I rose up in defense of my community ... speaking to harms that these bills bring."
"If you use decorum to silence people who hold you accountable, then all you're doing is using decorum as a tool of oppression," Zephyr said.
Details: Zephyr was accused of "participating in conduct that disrupted and disturbed the orderly proceedings" of the House on Monday when protests against her silencing broke out.
Sixty-eight members voted in support of the motion Wednesday, while 31 members, including Zephyr, voted against it. One person did not vote.
The session was closed to the public but livestreamed online.
Catch up quick: A group of conservative lawmakers known as the Montana Freedom Caucus also called for Zephyr's censure over her comments.
Zephyr shared a letter from the House Tuesday night informing her of a motion that would determine whether she violated House rules and "whether to impose disciplinary consequences."
"I will do as I have always done—rise on behalf of my constituents, in defense of my community, & for democracy itself," she said on Twitter Tuesday.
What they're saying: The American Civil Liberties Union condemned the vote saying it "unfairly targeted" Zephyr, and it promised to challenge the bill restricting transgender youth if it becomes law.
Of note: Also Wednesday, Sen. Megan Hunt of Nebraska said she was put under investigation "for a conflict of interest for standing for trans rights."
Go deeper: What we know about Montana House silencing first transgender lawmaker
Editor's note: This is a breaking news story. Please check back for updates.
Go deeper