Harry Belafonte: One of the last Civil Rights-era performers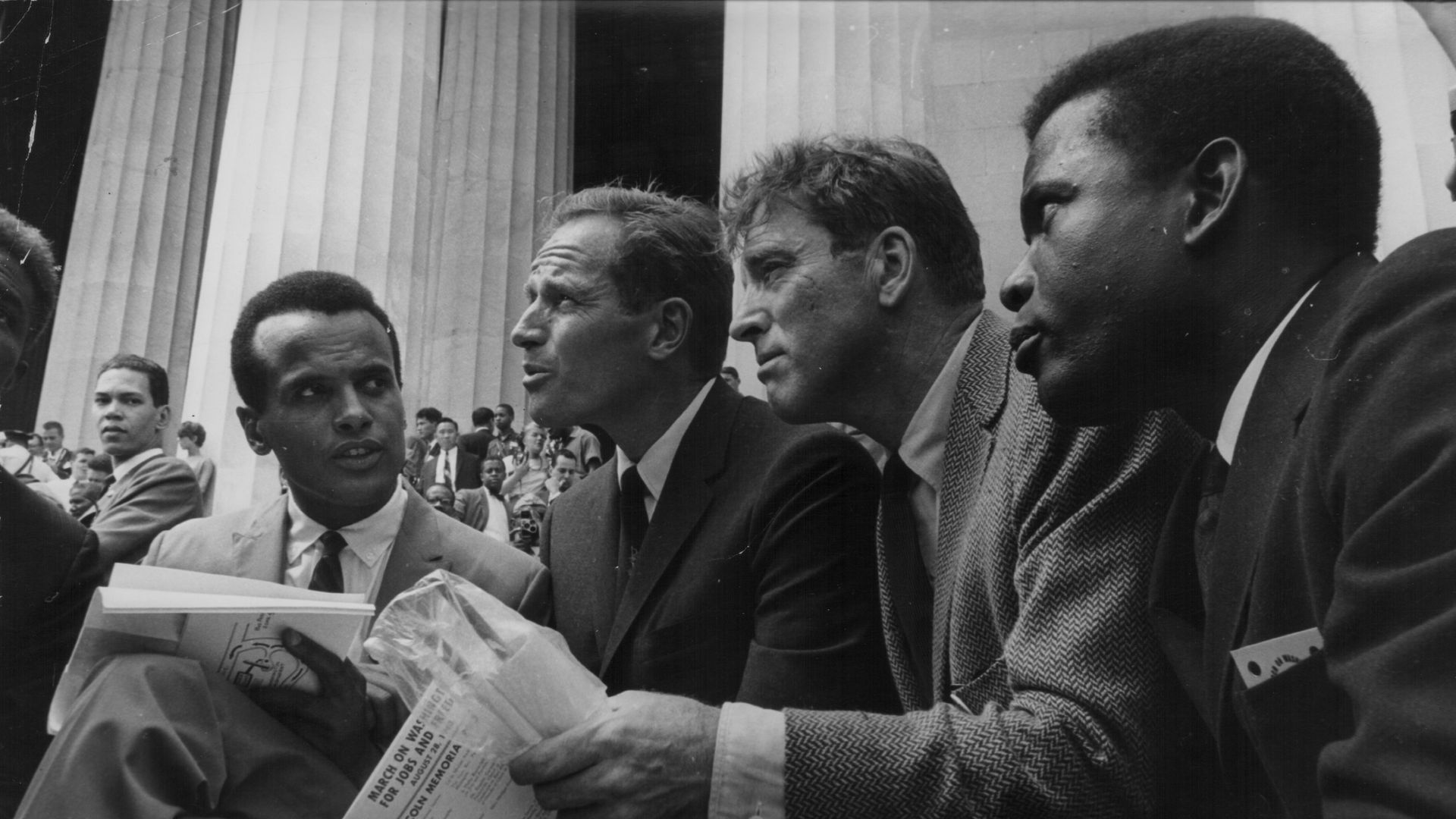 Harry Belafonte broke racial barriers in the 1950s as a musician and actor. He also was one of the last surviving performers of the Civil Rights Movement who put careers in jeopardy to march and protest.
The big picture: Belafonte, who died Tuesday of congestive heart failure at 96, stayed true to his convictions throughout his public life and stood in contrast to artists today who rarely march or speak out for racial justice.
Details: The Harlem-born son of Jamaican immigrants rose to fame with chart-topping Caribbean tunes right before Elvis hit the mainstream.
His ascension as a sex symbol came as the nation still dealt with racial segregation as the Civil Rights Movement picked up steam.
Belafonte would soon join other actors, musicians and performers in actively participating in marches and speaking out, even when faced with the threat of violence and damage to their livelihood.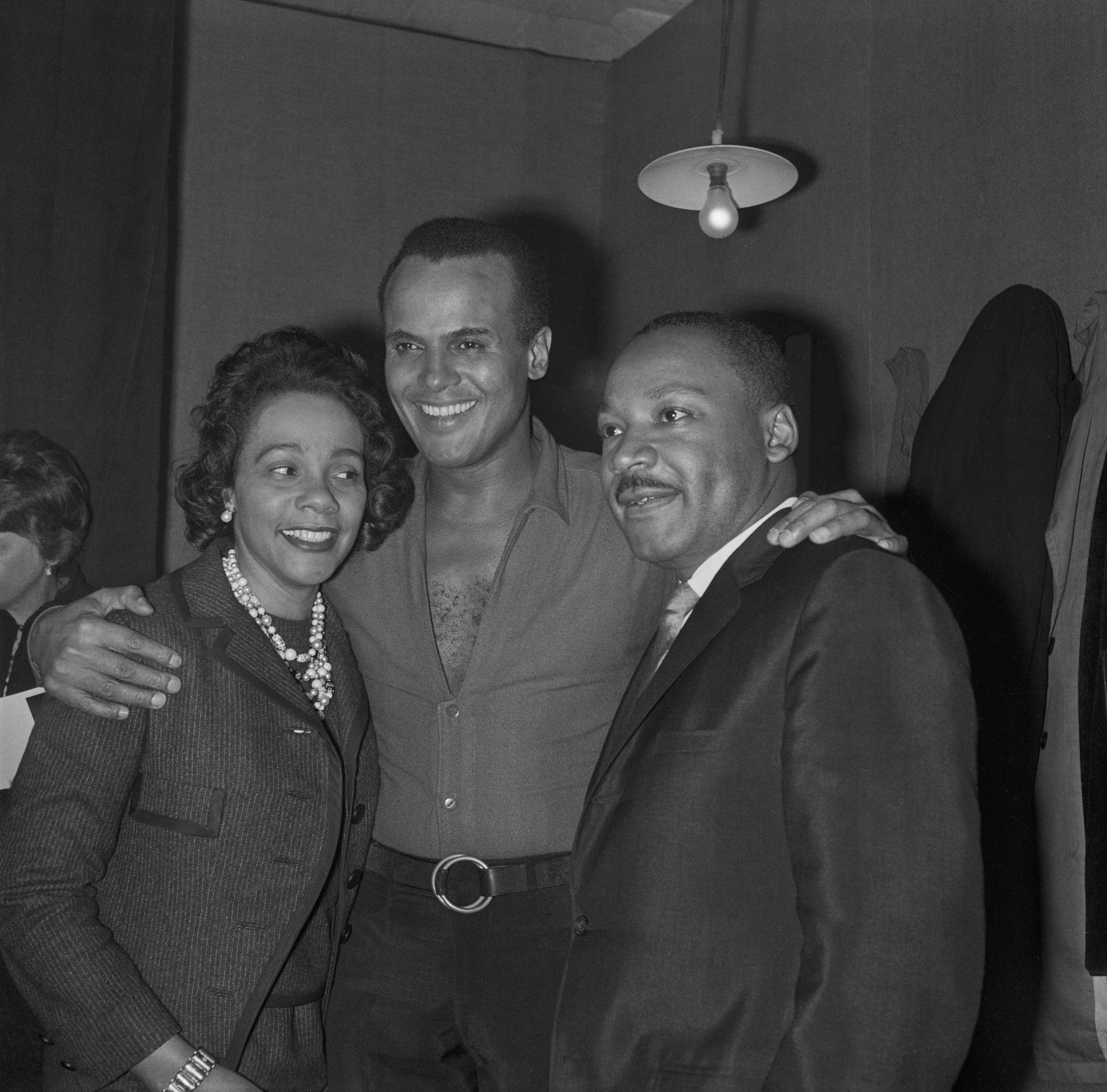 Background: During the March on Washington, where Martin Luther King, Jr. gave his "I Have a Dream Speech," Belafonte sat under the shadows of the Lincoln Memorial with fellow actors, Charlton Heston, Burt Lancaster and Sidney Poitier.
Belafonte lent his image and fame to other marches against discrimination to draw attention to those causes. He supported the Freedom Rides and the Student Nonviolent Coordinating Committee financially.
His activism was a shift from many Black performers before him, like Nat King Cole, who avoided discussing racism.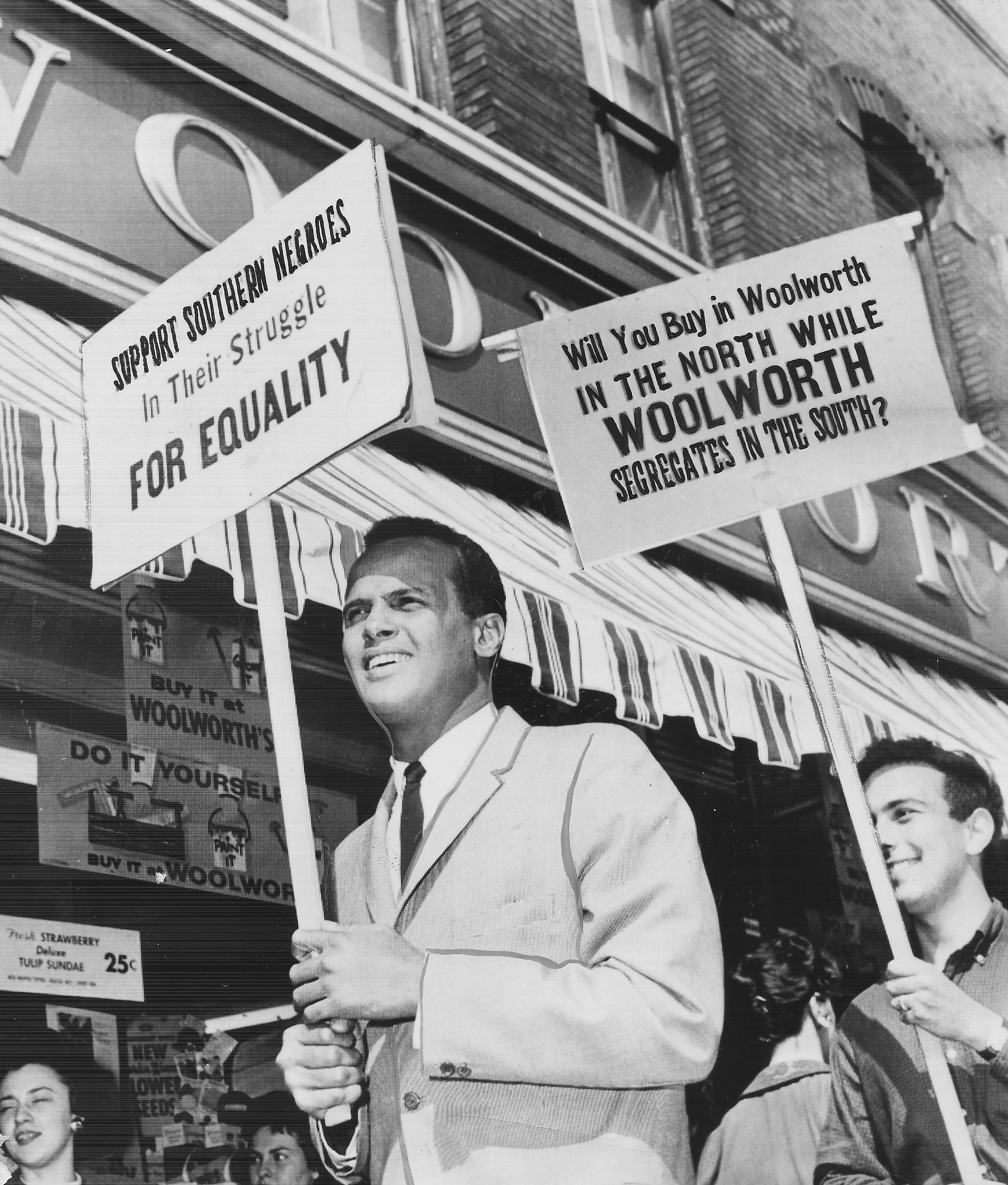 The intrigue: More Black performers would follow Belafonte in marches or by using their art for the movement.
Joan Baez and Bob Dylan are some of the last living performers from the March on Washington and the Civil Rights era.
What they're saying: "Belafonte traveled throughout the South and alongside the NAACP to advance racial justice, taking an active role in some of the movement's most critical moments," said the Legal Defense Fund, the nation's first civil rights law organization, in a statement.
The performer was present alongside protestors during the Freedom Rides and helped finance their work, met with and funded the Student Nonviolent Coordinating Committee.
"Belafonte demonstrated how, without fear and compromise, people can use their platforms for good," the Legal Defense Fund said.
Don't forget: Belafonte would later join forces with future-South African President Nelson Mandela to fight against apartheid.
Go deeper