How much a First Republic failure would cost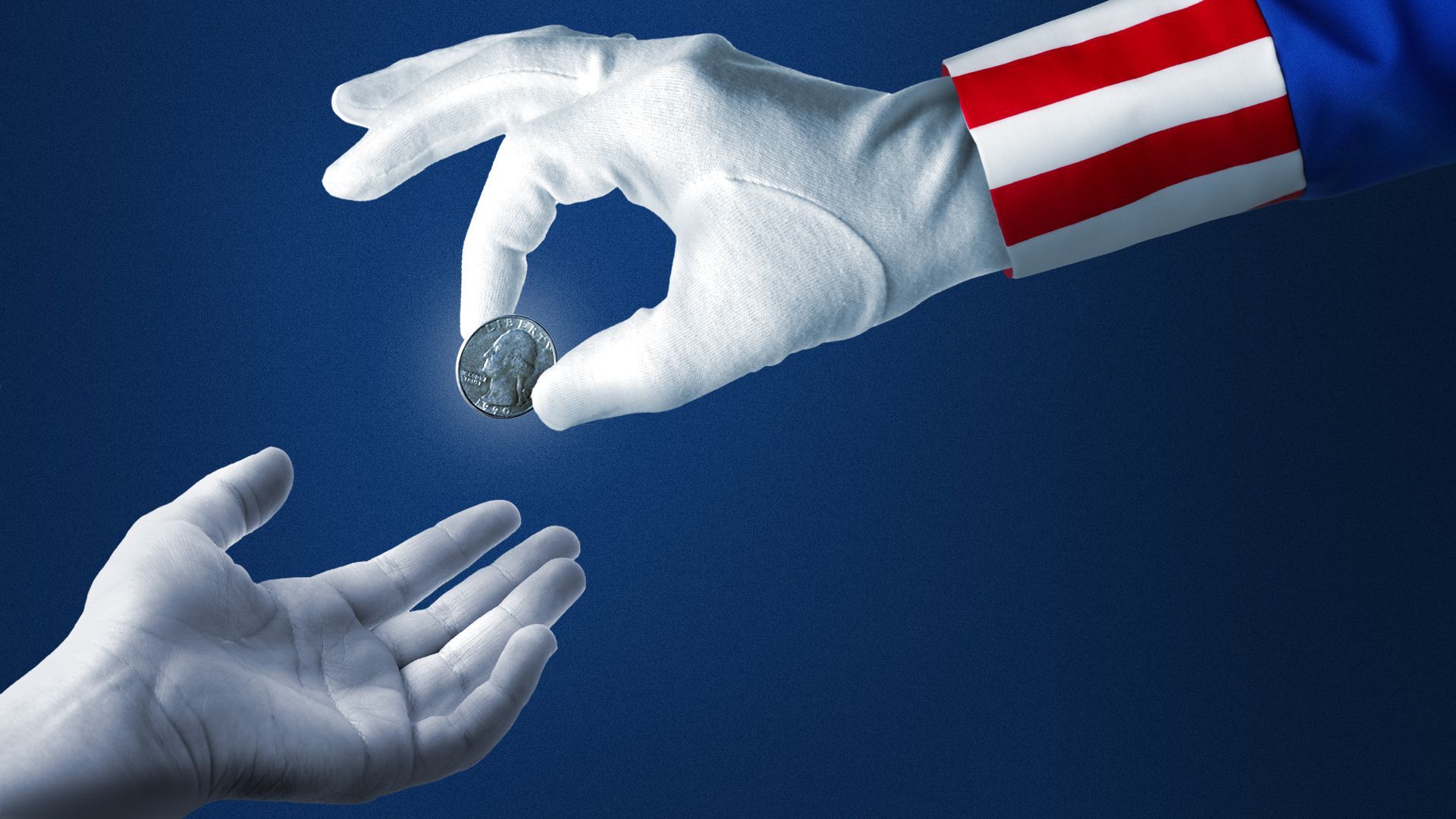 If First Republic Bank fails — and its failure is, at this point, priced into both the stock market and the bond market — then the U.S. government is going to reward select financial institutions with billions of dollars' worth of gains.
Why it matters: Bank rescues are often seen as government bailouts, while bank failures are seen as being more punitive.
In reality, however, the government invariably ends up being extremely generous to the banking sector whenever there's a failure.
How it works: When a bank fails and is sold by the FDIC in a fire sale, the government is generally forced to throw in billions of dollars' worth of sweeteners.
In the event that happens to First Republic, those sweeteners are likely to be worth roughly $20 billion to whichever acquirer ends up with the bank's operations.
Flashback: When First Citizens bought what remained of Silicon Valley bank, its share price soared to an all-time high. That's hardly surprising, given that it paid a discount of $16.5 billion to the value of the assets it was acquiring, and was allowed to borrow $35 billion from the FDIC at a concessionary 3.5% interest rate.
Driving the news: UBS is set to record the largest banking profit of all time next quarter, after acquiring Credit Suisse at a discount to book value of roughly $60 billion — all of which will appear in the results as a one-off windfall gain.
Between the lines: It's not just First Republic's eventual acquirer who stands to make billions from the deal.
A consortium of 11 banks has $30 billion on deposit at First Republic — all of which is uninsured by the FDIC. That money is theoretically at risk if First Republic fails.
Realistically, the government will declare a systemic risk exception and insure all those $30 billion in deposits. Those billions will flow from the government — in the form of the FDIC — to America's biggest banks: JPMorgan, Bank of America, Wells Fargo and Citigroup ($5 billion each); Goldman Sachs and Morgan Stanley ($2.5 billion each); and a group of regional banks, including Truist and PNC, getting $1 billion each.
The intrigue: The West Coast institution that in many ways is best placed to take over First Republic is Wells Fargo, which covets the regional bank's well-heeled customer base.
The bottom line: All banks are effectively public-private partnerships. When a bank fails, the government ends up bearing most of the brunt.
Go deeper