Senate to vote on Equal Rights Amendment becoming law after 100 years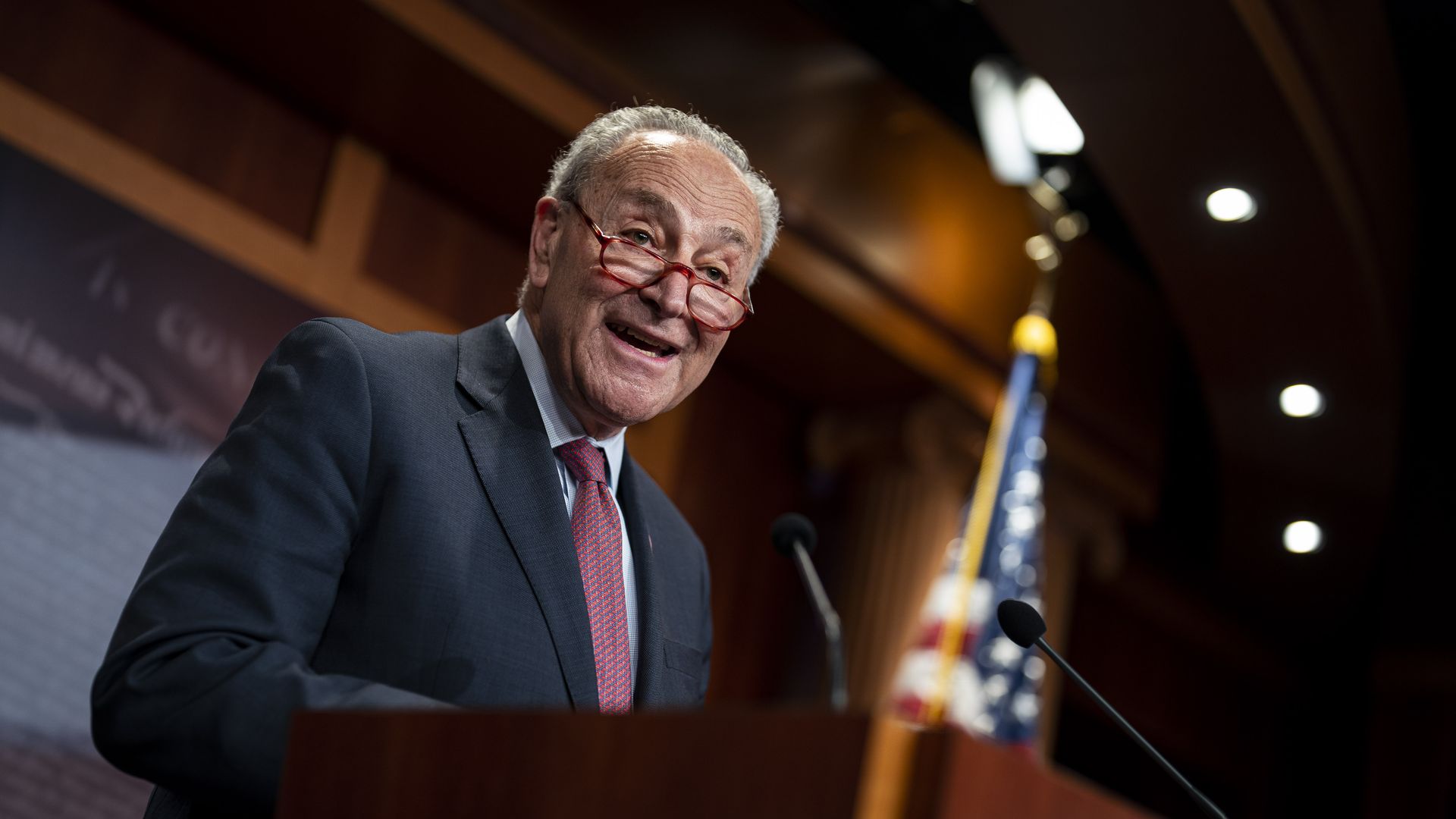 The U.S. Senate will vote on a resolution to ratify the Equal Rights Amendment this week — 100 years after the measure was introduced, Majority Leader Chuck Schumer (D-N.Y.) announced Monday.
The big picture: The proposed amendment to the U.S. Constitution would guarantee equal rights legally, regardless of sex.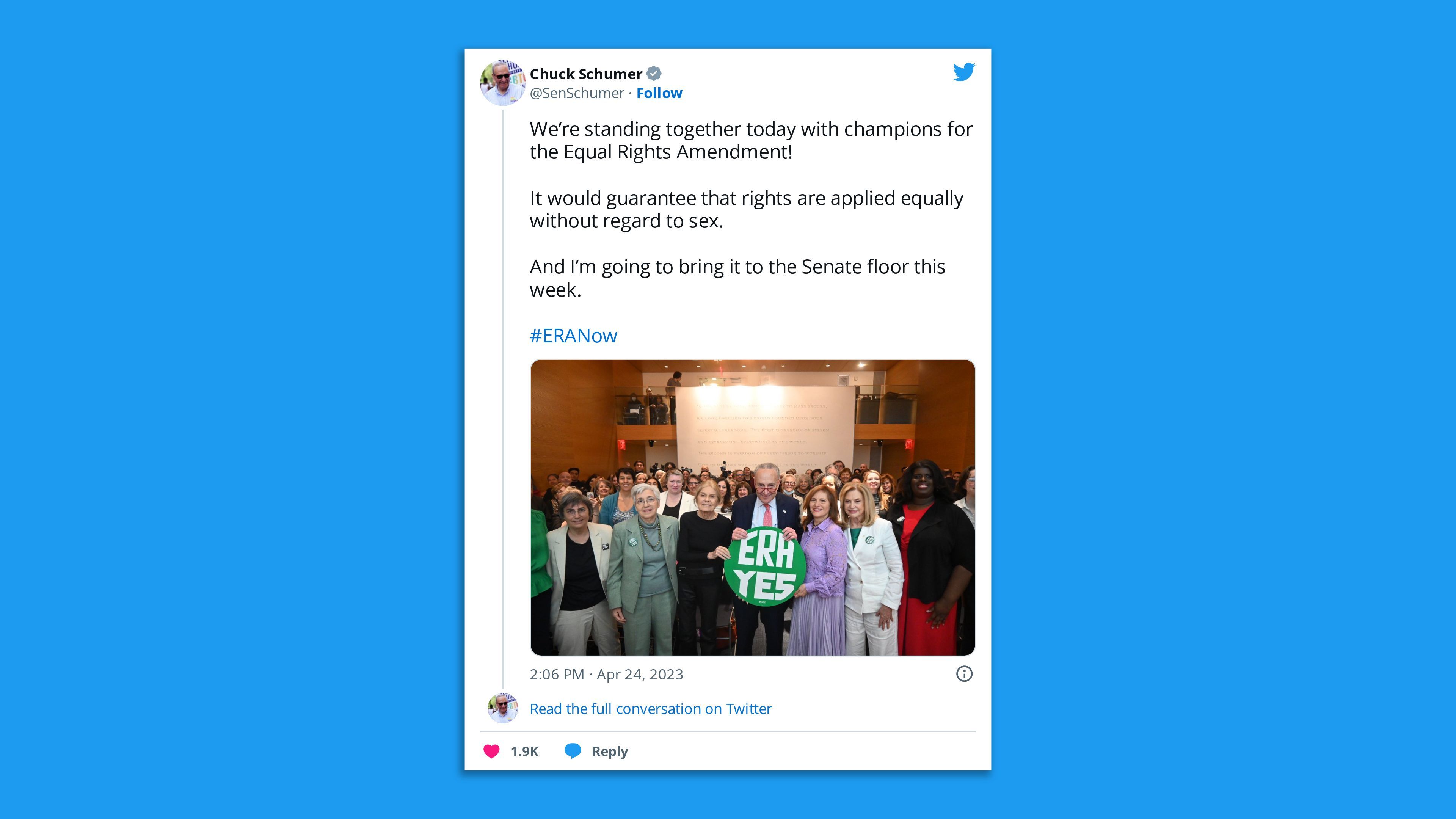 Opponents argue the ERA cannot be ratified because the congressional deadline for ratification has expired and that it's unnecessary because women are protected under the 14th Amendment and other laws.
What they're saying: "In this ominous hour of American history, the Equal Rights Amendment has never been as necessary and urgent as it is today," said Schumer in a statement Monday.
He pointed to the Supreme Court last year overturning Roe v. Wade, effectively ending all federal protections on abortion, legal "uncertainty with critical care drugs" like the Mifepristone abortion pill "and a slew of proposed state actions have women in this country facing an uncertain future" as reasons to pass the legislation.
"The ratification of the Equal Rights Amendment would finally provide a constitutional remedy against sex discrimination — pushing our country one step closer to finally achieving equal justice under the law," Schumer added.
"It has been exactly 100 years since the first ERA was proposed in Congress. American women cannot afford to wait 100 more."
Background: Proposed amendments become part of the Constitution after being ratified by the required minimum of 38 states.
Congress passed the ERA in 1972 and sent it to the states with a seven-year ratification deadline.
By 1979, 35 states had ratified the ERA and the deadline was extended until 1982, but no new ratifications were made within this timeframe.
It eventually reached the ratification threshold when Virginia became the 38th state to ratify the ERA in 2020, after Nevada did so in 2017 and Illinois followed suit in 2018.
Yes, but: The Justice Department under the Trump administration issued a memo blocking the ERA from becoming law, stating that the resolution "has expired and is no longer pending before the States" so the National Archives couldn't certify it.
Go deeper