OpenAI adds a more private option to ChatGPT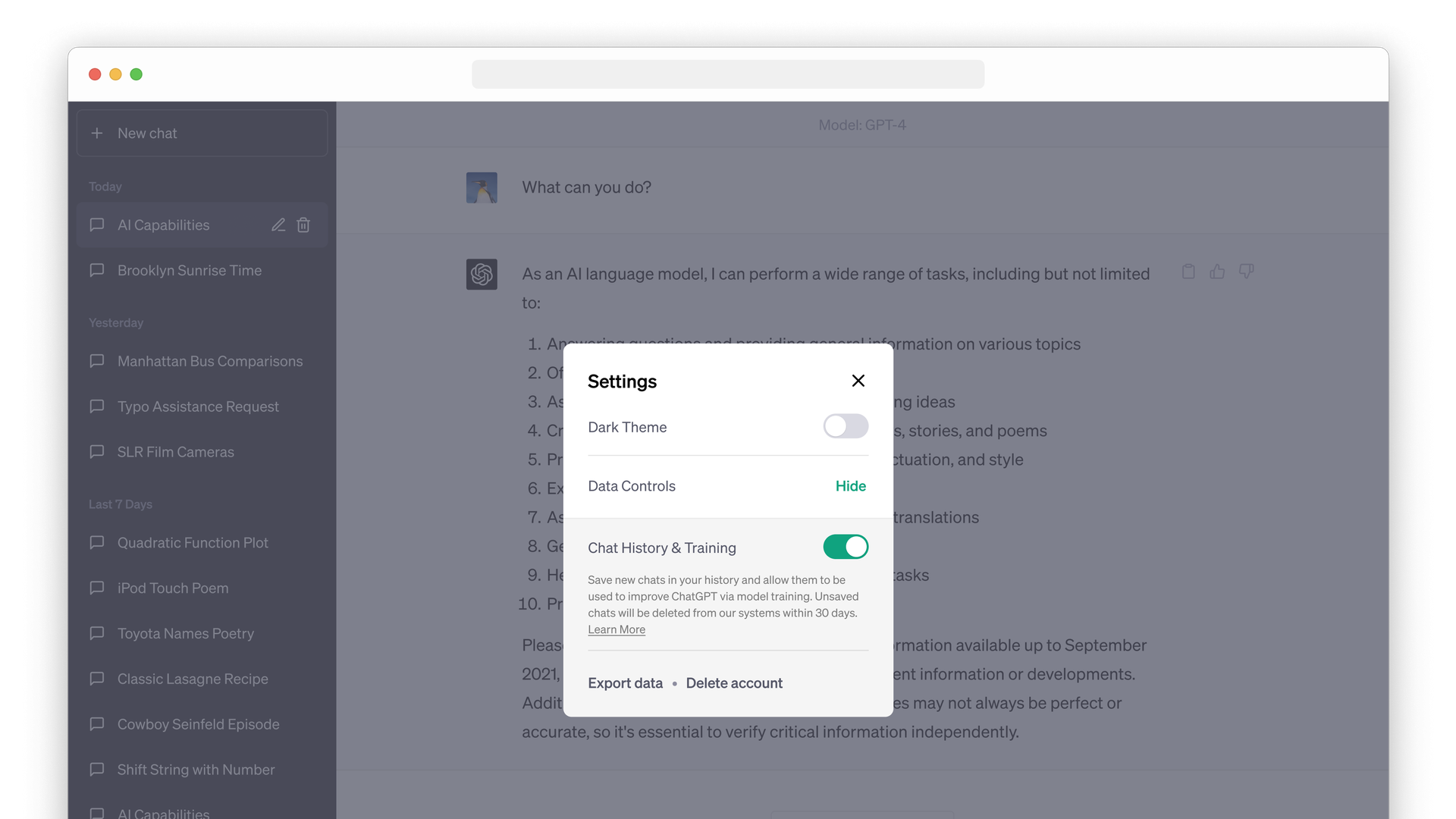 OpenAI is adding new options to ChatGPT for those who want to ensure their data isn't being used to train the company's algorithms.
Why it matters: Privacy is a key concern with AI, and one big early worry in the generative AI boom has been that data users give to AI engines can then be used to train those same engines, potentially exposing sensitive information.
Details: OpenAI is adding a new option to ChatGPT that acts sort of like incognito mode in a Web browser.
In the new mode, queries and response won't be saved in one's chat history nor will any information entered be used to train the engine.
The feature can be turned on and off via a new option in the settings menu.
ChatGPT will also make it easier to export data and understand which types of data OpenAI is storing. The new export option will e-mail users a file that includes one's conversations and other data.
Yes, but: While it won't be used to train the engine, OpenAI will still keep data from the more private queries for up to 30 days so it has access to investigate cases of system misuse.
OpenAI is also announcing ChatGPT Business, a paid subscription service due for release later this year.
Among its features will be that, by default, business users' data won't be used to train the algorithm. OpenAI declined to say how much the service will cost nor any other features of the service.
Go deeper