GM eliminates the Chevrolet Bolt, but electric pickups and SUVs are still going strong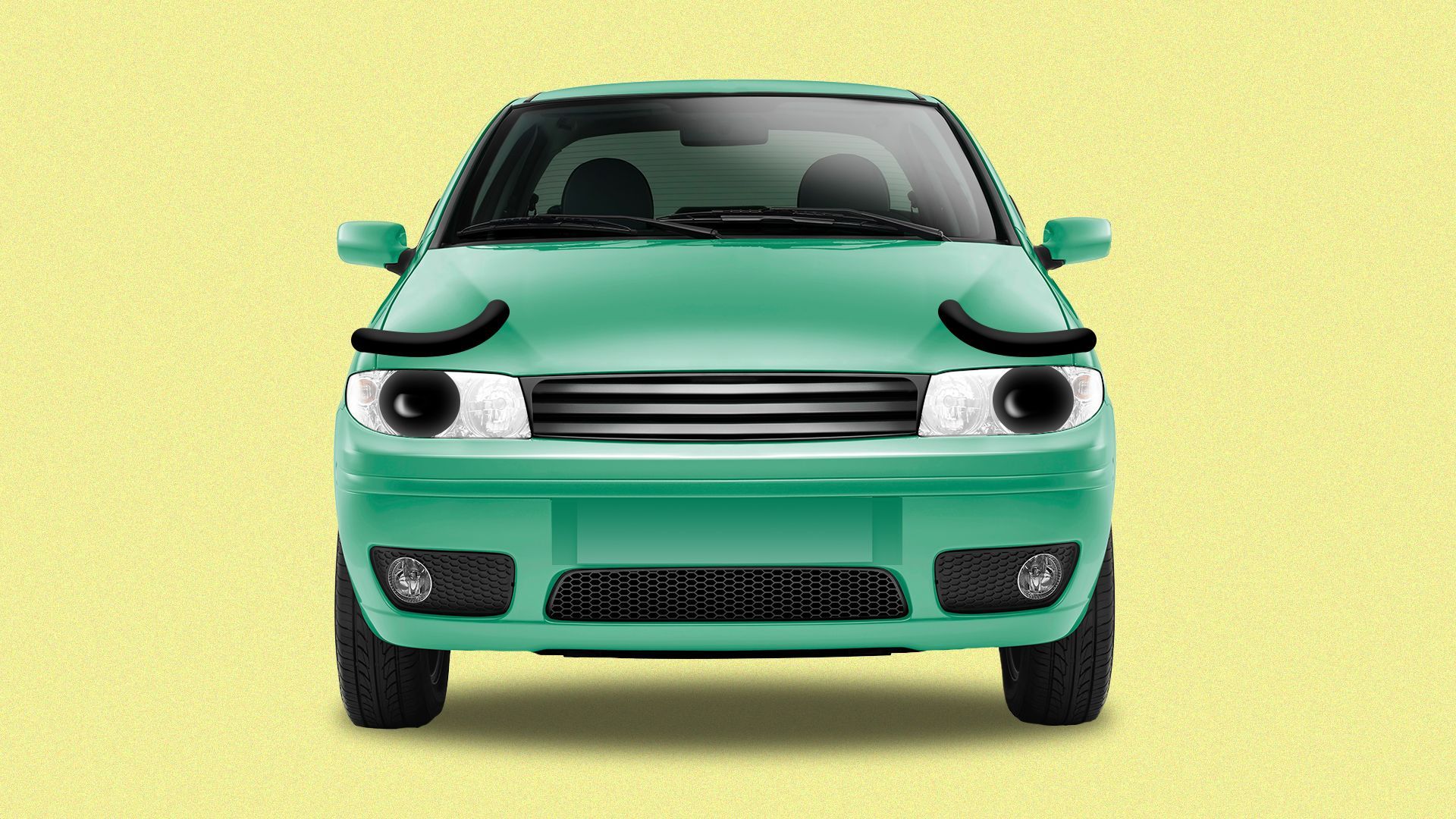 Electric cars might not have much of a future — but electric pickups and SUVs are looking promising indeed.
Driving the news: General M0tors CEO Mary Barra said Tuesday that the automaker is discontinuing the Chevrolet Bolt — both the car version and the small utility version — and will revamp the factory where the Bolt is made to assemble electric trucks.
The company paired the announcement with news of a deal with Samsung SDI to build the automaker's fourth battery plant in this U.S. — this one costing more than $3 billion.
⚡ Zoom out: EV demand is surging, but consumers don't want to give up the extra legroom, cargo space and higher riding stance that they've grown accustomed to with big SUVs and pickups.
Hence why vehicles like the Bolt and the Nissan Leaf — one of the industry's EV pioneers — are no more.
Whereas GM has electric versions of the Silverado pickup, Blazer SUV and Equinox SUV on on the way.
The intrigue: The Bolt recorded its third straight quarter of record sales in the first quarter of 2023, according to GM.
But the vehicle's innards are rooted in older battery technology — not GM's brand-new Ultium system, which is cheaper and more powerful.
That gave GM more incentive to move on from the pure-electric Bolt, which itself was a successor to the semi-electric Chevrolet Volt, another passenger car.
🛻 Quick take: This is about profits. Pickups and SUVs make more money — and people buy more of them than passenger cars.
About two-thirds of overall U.S. vehicle sales are SUVs — and about 1 in 4 are pickups.
"When they ever turn a profit on EVs, those will have a bigger profit margin than the Bolt," Autotrader analyst Michelle Krebs tells Axios.
By the numbers: S&P Global Mobility projected that 10% of U.S. vehicle sales will be EVs in 2023, with that number rising to 20% in 2025.
Cox Automotive, owner of Autotrader (and Axios), is projecting 45% by 2030, Krebs says.
Worth noting: The word "pickup" (or its plural form) was mentioned 10 times on GM's earnings call Tuesday, while "SUV" was mentioned three times.
Total mentions of "car" or "cars": zero.
The bottom line: Pickups and SUVs are the future of electric.
Go deeper