Sega of America workers announce plans to form a union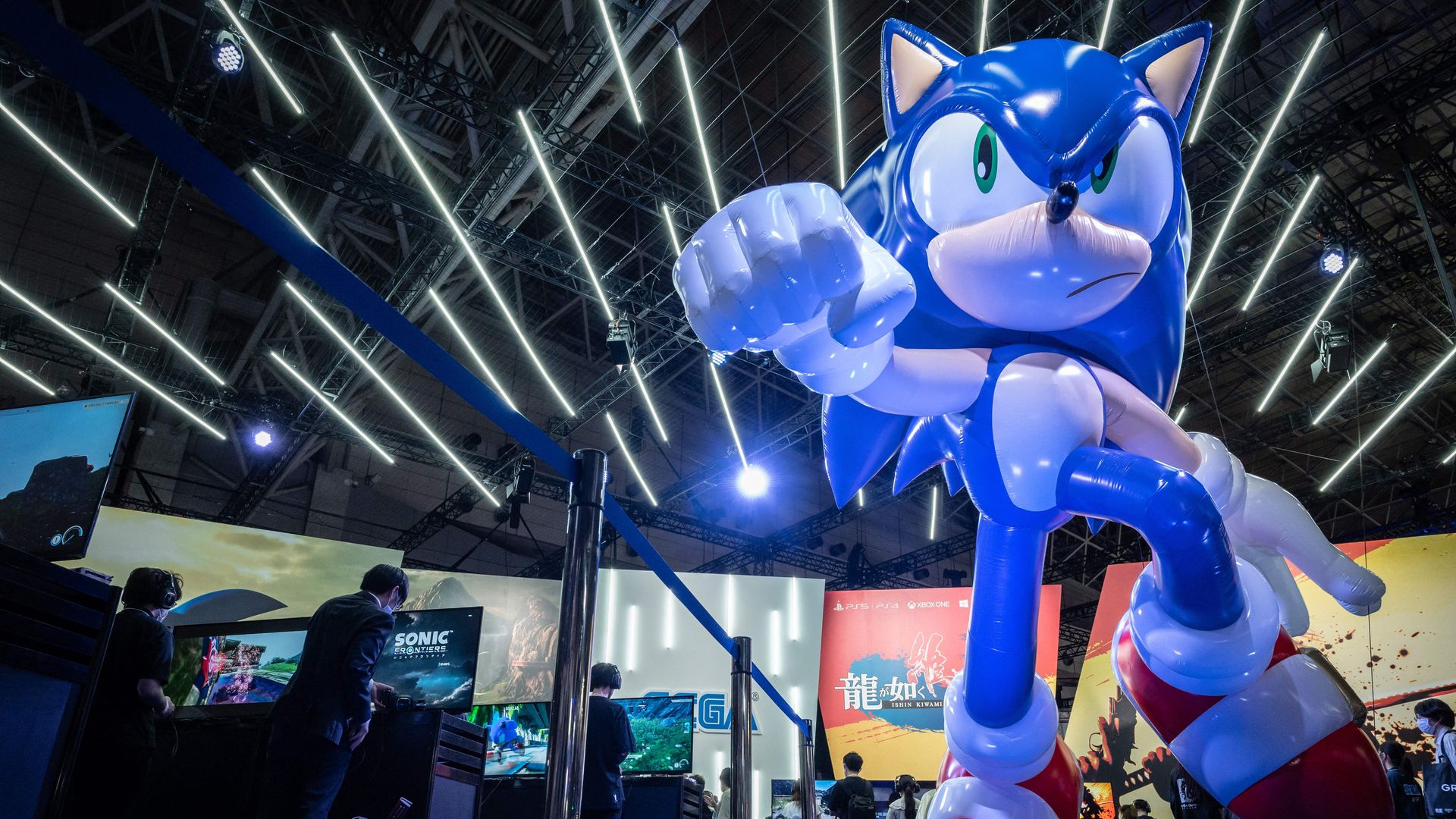 Not even Sonic the Hedgehog can outrun the wave of unionization sweeping across the games industry.
Driving the news: Workers from Sega of America announced today that they plan to unionize and have filed for an election with the National Labor Relations Board.
The group consists of 144 workers from marketing, localization, testing, product development and other disciplines, making it one of the broader unionization efforts in the industry.
The workers say they have a supermajority in favor, signaling that an election would be likely to succeed.
They're organizing though the Communication Workers of America, which has represented similar efforts in the industry in recent years. The workers are calling their group the Allied Employees Guild Improving SEGA, or AEGIS-CWA.
What they're saying: "By creating our union, AEGIS-CWA, we'll have a say in the decisions that shape our working conditions and ensure the job security and working conditions we deserve," a Sega QA lead, Mohammad Saman, said in a statement.
The workers say they'll be seeking higher base pay, improved benefits and better staffing to "end patterns of overwork."
Between the lines: The Sega workers are the first to try to form a union in the U.S. at a company owned by a Japanese game giant.
Management from Sega can voluntarily recognize the unit or wait until the results of the election.
A rep for Sega did not reply to a request for comment by press time.
The big picture: Industry workers in the U.S. have been edging toward unionization since early last year.
It's been a major shift in a lucrative field that had not been unionized in America, even as workers called out low wages, long hours and a lack of job stability.
Catch up quick: In January, 2022, game testers at Activision Blizzard's Wisconsin-based Raven Software said they planned to unionize and successfully voted to do so in May.
In December, game testers at Blizzard Albany voted to unionize as well.
In January of this year, hundreds of game testers at Microsoft-owned ZeniMax Studios formed a union. Microsoft voluntarily recognized the group.
But a unionization drive at Activision-owned Proletariat Studios, which encompassed more than just game testers, stalled out amid disagreements among workers about whether a union would help their studio.
What's next: While some game industry union drives have cleared voting hurdles, none have yet resulted in a collective bargaining agreement.
Such agreements will ultimately show what kind of improved standards and concessions the workers can attain.
Go deeper:
Go deeper