Passport application delays could derail summer travel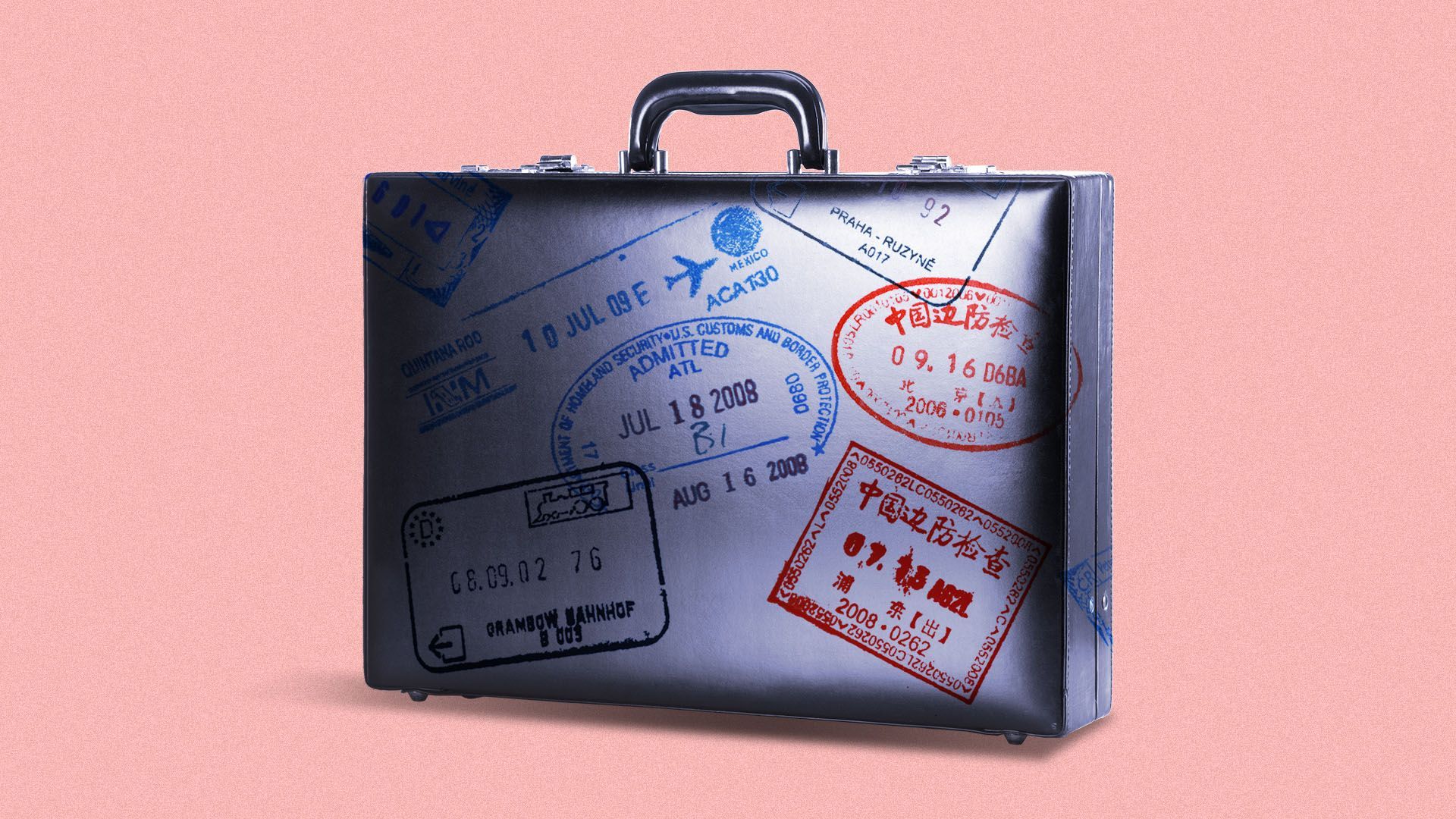 If you haven't already submitted your passport application or renewal for summer travel, you could be out of luck and money.
The big picture: Surging international travel demand has created a backlog of passport applications with increased processing times of up to three months not counting shipping time, the State Department has warned.
"We're getting 500,000 applications a week for passports. That's 30% to 40% percent above last year, so it's dramatic," Secretary of State Antony Blinken said in March during a House Appropriations Committee hearing.
The demand is expected to break last year's record of nearly 22 million passports.
What's happening: The State Department increased processing times on March 24 after increasing them in early February.
There hasn't been an update in processing times since March but the department told Axios it "will continue to monitor demand and adjust our processing times as needed."
What they're saying: "The demand for international travel this year is off the charts," AAA spokesperson Aixa Diaz told Axios. "AAA bookings for international trips are up more than 200% over last year."
"As more Americans are traveling internationally again, we are seeing unprecedented demand for passports," the State Department said in a statement to Axios, noting it encourages people to apply for their passport well in advance of any planned international travel.
"I recommend renewing your passport around nine months to one year before expiration," Eric Jones, co-founder of The Vacationer, told Axios. "Processing times are likely to be long for the foreseeable future."
Passport application timeframe
The processing time for routine applications is taking from 10 to 13 weeks up from six to nine weeks for those who applied before Feb. 6, the State Department said.
Expedited processing, which costs $60 more, is taking seven to nine weeks, an increase from three to five weeks.
Yes, but: The times do not include mailing times and "begin when we receive the application, and apply to new applications submitted on or after March 24," the State Department said.
The Vacationer's Jones told Axios that consumers should plan on the entire process taking even longer.
Jones estimates it could take 14 to 17 weeks for routine processing with time for mailing and 11 to 13 weeks for the expedited process.
"If you're traveling this summer, and you don't have your passport, for sure, you're going to need to expedite to be safe," AAA's Diaz told Axios. "Even with fall, you're pushing it a little bit."
Diaz said for holiday travel, consumers should be OK with routine processing.
Urgent passport applications
It's also possible to have applications "Expedited at Agency" for when you have urgent international travel within 14 calendar days.
This includes "life-or-death emergency service" if you need to travel internationally in three business days because an immediate family member outside of the U.S. has died, is in hospice care or has a life-threatening illness or injury.
You can only make an appointment for these situations by calling 1-877-487-2778.
Meanwhile, there are also third-party groups like RushMyPassport, an online passport courier service, which is a registered participant in the State Department's Hand-Carry Program and a AAA "trusted partner."
Same-week service costs $799 and priority service in two weeks costs $599.
Passport status: How to check
If you applied for a passport in person or by mail, you can check the status of your application at https://passportstatus.state.gov/.
The department paused a test of online renewals in early March, but if you are one of the 500,000-plus who renewed online, you can check your status here.
If you have difficulty getting an update on your passport application, Jones suggests contacting your U.S. senator or representative. They could be able to get it expedited.
What's next: The online renewal process is expected to return with an enhanced application for full nationwide release later this year, the State Department said.
Passport expiration dates: Six-month validity
Be smart: Many countries require passports to be valid at least six months beyond when a traveler will exit the U.S. Some countries require at least three months.
Experts recommend renewing passports early because it's possible the passport won't be valid depending on what country you plan to travel to.
"It's good to be thinking ahead to renew before you really need it because of that six-month rule for some countries," Diaz said.
Go deeper: Listen to the Axios Today podcast, where host Niala Boodhoo and Kelly Tyko explain why we're seeing such long delays in turnaround for passports.
More from Axios:
Go deeper