Netanyahu urges Jeffries to back expansion of Israeli-Arab accords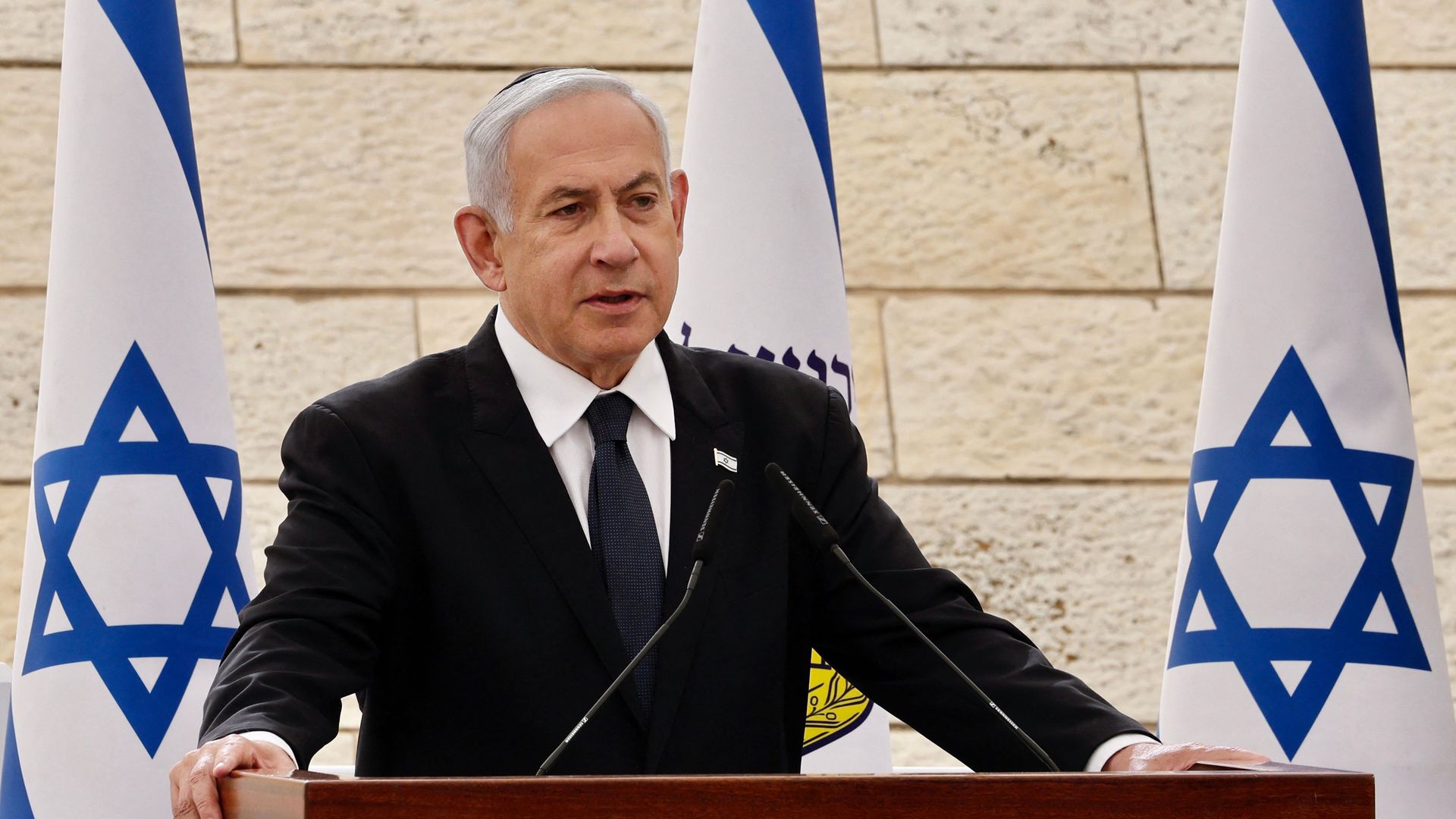 House Minority Leader Hakeem Jeffries (D-N.Y.) and a congressional delegation just wrapped up a four-day trip to Ghana as well as Israel, where Prime Minister Benjamin Netanyahu urged Jeffries to push for expanding a Trump-era agreement between Israel and four Arab states.
Why it matters: Jeffries and President Biden have joined Republicans in backing the Abraham Accords at a time when support for Israel among Democrats is dipping — and as Sudan, one of the Arab nations in the agreement, is in chaos.
The accords marked the normalization of Israeli relations with Sudan, the United Arab Emirates, Bahrain and Morocco, building on U.S.-backed agreements involving Israel, Jordan and Egypt.
Now House Republicans, supported by some Democrats, are calling on Congress to expand the reach of the Abraham Accords and encourage other nations to normalize relations with Israel.
Between the lines: The discussions about the accords also come as many Democrats are criticizing Netanyahu's controversial plan to overhaul Israel's judiciary system, a plan that raised concerns about the country's democracy.
State of play: Monday's meeting between Netanyahu and 12 congressional Democrats led by Jeffries also included a discussion about the threat of a nuclear Iran and "Israel's unique challenges within the region," according to a press release from Jeffries' office.
Those challenges were evident over the weekend in Khartoum, Sudan's capital.
U.S. special forces were called in to help evacuate the U.S. Embassy there amid violent clashes stemming from a conflict between rival military commanders.
What's next: The House is scheduled to vote Tuesday on legislation that encourages "the expansion and strengthening of the Abraham Accords."
Go deeper