Mississippi faces civil rights lawsuits on state policing, appointing judges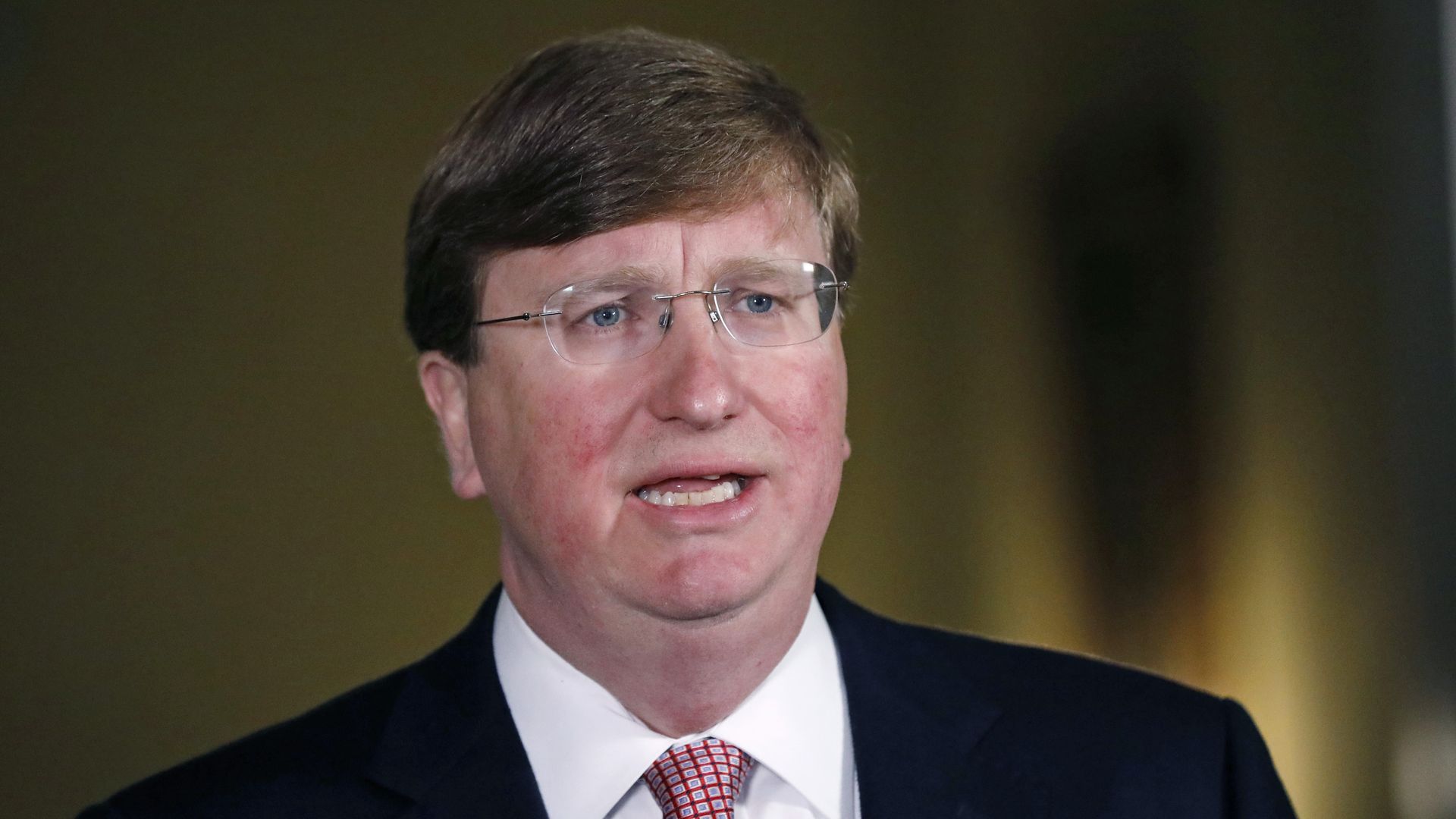 Mississippi is facing two civil rights lawsuits after Republican Gov. Tate Reeves signed laws Friday expanding state policing and allowing some judges to be appointed.
Driving the news: The NAACP filed a lawsuit Monday accusing Mississippi's government of violating its own constitution by allowing judges to be appointed in Hinds County, rather than having residents elect them.
Another lawsuit filed in federal court by the NAACP Friday argues that "separate and unequal policing" will return to Jackson with the expansion of a state-run police department.
Catch up quick: Last week, Reeves signed a bill (SB 2343) expanding the jurisdiction of state police in Jackson.
He signed another law ( HB 1020) authorizing the Chief Justice of the Supreme Court to appoint four judges to work alongside other elected circuit court judges in Hinds County. The governor also signed a bill establishing a lower court with an appointed judge.
The big picture: "Taken together, the two bills represent a state takeover of Jackson, MS," the NAACP said in a statement
The laws target Jackson's majority-Black residents on the basis of race, the civil rights organization argued, per the complaint.
Details: The new policing law will "bring the entire predominantly Black city of Jackson under control of the state-run Capitol Police," the NAACP said.
It will also "significantly restrict" the ability of Mississippi residents to protest in and around buildings considered property of the state, they added.
The other legislation will create a new court with an "unelected judge," the organization said.
What they're saying: "Governor Reeves cannot be allowed to treat the residents of the city of Jackson like second-class citizens," Derrick Johnson, the national president of the NAACP, said on Twitter Monday.
Reeves responded, saying, "Families in Jackson are begging for help restoring law and order to a city that desperately needs it. So, we're going to do everything we can to help them."
Go deeper