Food stamps emerge as major Democratic talking point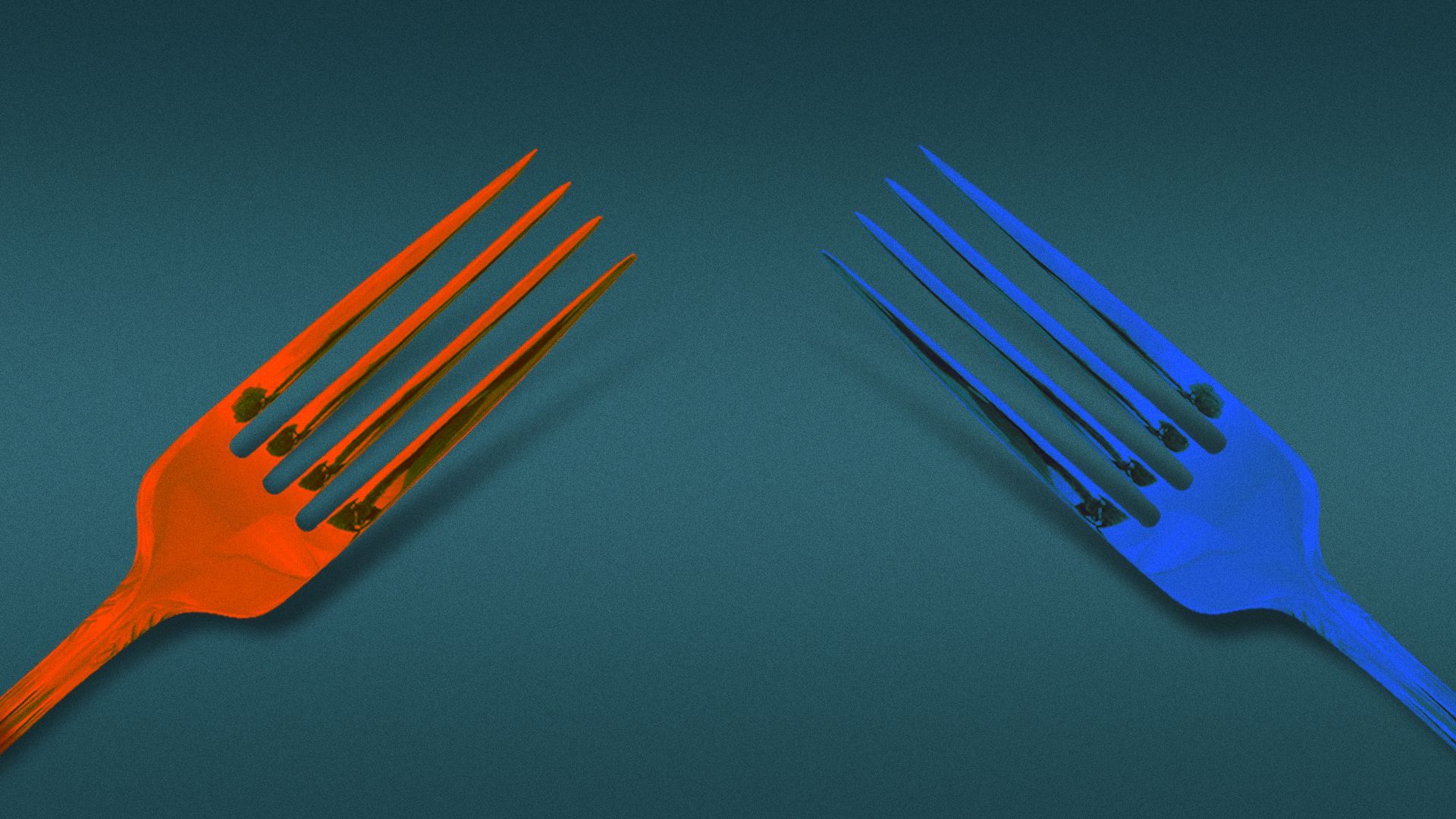 Democratic leaders want to add SNAP to the third rail of politics, saying GOP food stamp cuts should be treated like touching Social Security or Medicare.
Why it matters: Republican leaders are targeting stricter rules for food stamps as part of their debt ceiling fight with President Biden.
What they're saying: Democrats say the Republican preoccupation with food stamp abuse is misguided and could end up hurting their own constituents most.
"President Biden and Dems are working hard to address the hunger crisis. Extreme MAGA Republicans are doing the exact opposite," House Minority Leader Hakeem Jeffries (D-N.Y.) said Wednesday.
"MAGA Republicans in Congress have introduced a bill that could take food assistance away from 10 million people – 4 million children – and put them at risk of going hungry," President Biden said Wednesday.
"Speaker McCarthy's desire to reduce food assistance, particularly in a period of high inflation, is villainous," Squad member Rep. Cori Bush (D-Mo.) told Axios.
The big picture: Many Republicans regularly propose cuts to the food stamp program partly due to the belief that widespread abuse is occurring. Work requirements were waived for many food stamp recipients during the height of COVID.
"We are three years removed from 2020 and these blanket waivers have gone on far too long," Rep. Dusty Johnson (R-S.D.) wrote in March.
Johnson, who grew up on food stamps, introduced a bill this year to tighten work restrictions for food stamps.
"If you have no children, no disabilities, no dependents, and no job—what are you doing with your day? People who can work, should work," Johnson wrote.
A majority of Republicans care about fighting "woke ideology in our schools and businesses" over preventing cuts to programs like Medicare and Social Security, according to a Wall Street Journal poll released Friday.
Between the lines: Blue state Republicans have often voted against their party given the unpopularity of cutting food stamps with many voters.
Rep. Marc Molinaro (R-N.Y.) said he hopes to use the upcoming Farm Bill to help people who struggle with "food insecurity" - especially people with young children.
The bottom line: Democrats are quick to point out that perceptions about who benefits from food stamps are out of touch with what many Republican lawmakers believe.
As of fiscal year 2022, there were roughly 17 million residents on food stamps in states that voted for former President Trump in 2020.
Many blue districts include rural, conservative food stamp recipients, said Rep. Summer Lee (D-Penn.), who was raised on food stamps and represents western Pennsylvania.
Go deeper