Scores killed in stampede in Yemen's capital, officials say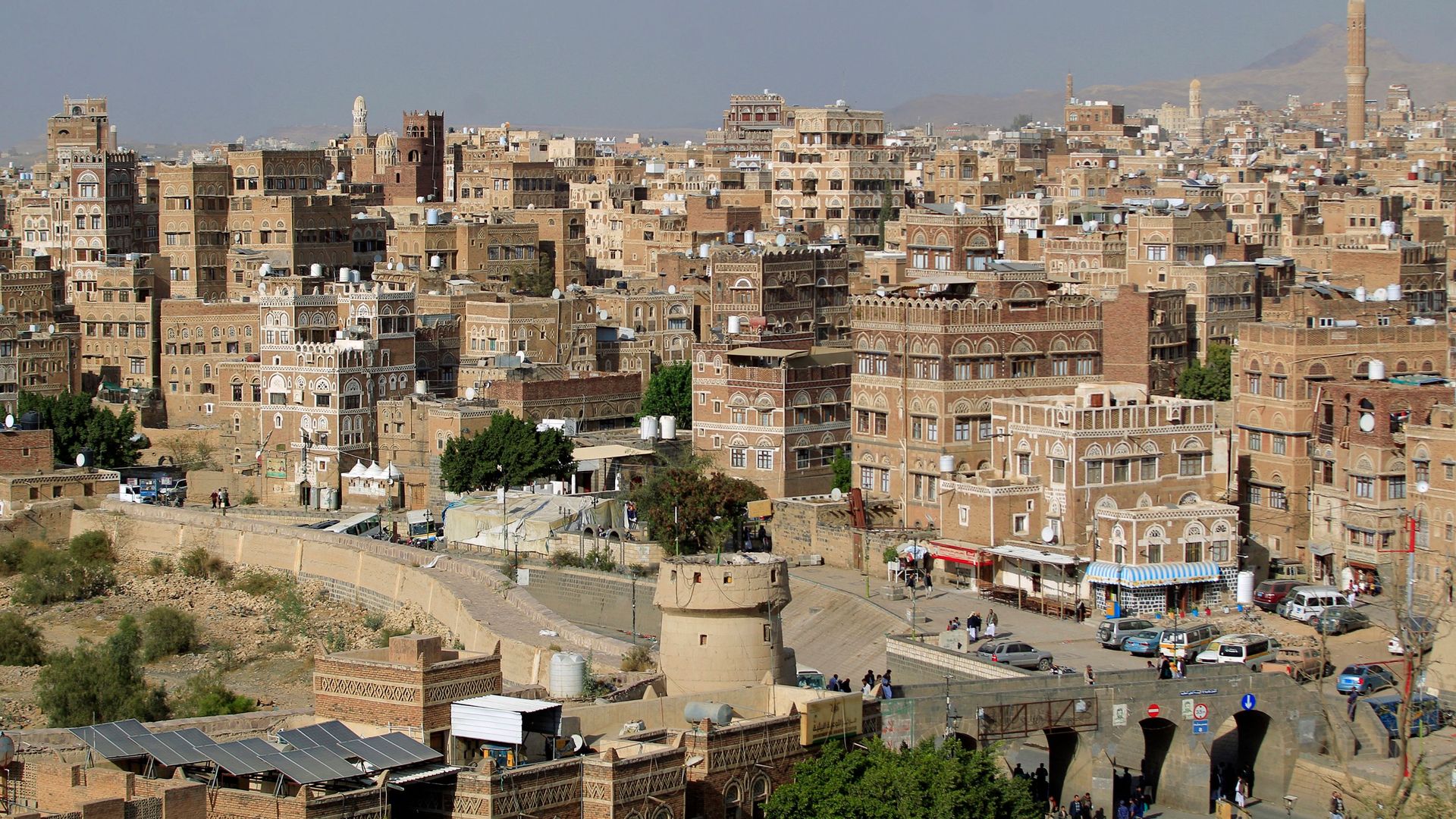 At least 78 people were killed in a stampede at a financial aid distribution event in Yemen's capital, Sanaa, late Wednesday, Reuters reported, citing official Houthi media.
Driving the news: Witnesses told AP that the stampede took place when an electrical line exploded after armed Houthi rebels fired into the air to try to control the crowd.
The event was organized by merchants to give out charitable donations at a school to mark the final days of the holy month of Ramadan, per Reuters. Dozens were injured, AP reported.
Houthi officials said two of the event's organizers had been detained and an investigation was underway.
The big picture: The war in Yemen, now in its ninth year, has caused one of the world's worst humanitarian crises. More than two-thirds of the population lives below the poverty line, according to the United Nations.
The UN estimates that bout 21.6 million people — nearly three-quarters of the population — will need some form of humanitarian assistance and protection this year.
State of play: The Iran-back Houthi rebels have been in control of Sanaa since they stormed the capital in 2014 and toppled the internationally recognized government.
A Saudi-led coalition has waged an aerial campaign against Houthis since 2015.
The conflict is widely seen as a proxy war between Saudi Arabia and Iran.
Hundreds of thousands of people have died in the war due to direct and indirect causes and millions have been displaced.
Iran and Saudi Arabia's decision to reestablish full diplomatic relations earlier this year have renewed hopes that the warring parties can reach a permanent cease-fire to end the conflict. A delegation of Omani and Saudi diplomats recently visited Sana'a and met with senior Houthi officials, Axios' Barak Ravid reports.
Go deeper