Greener control towers are coming to an airport near you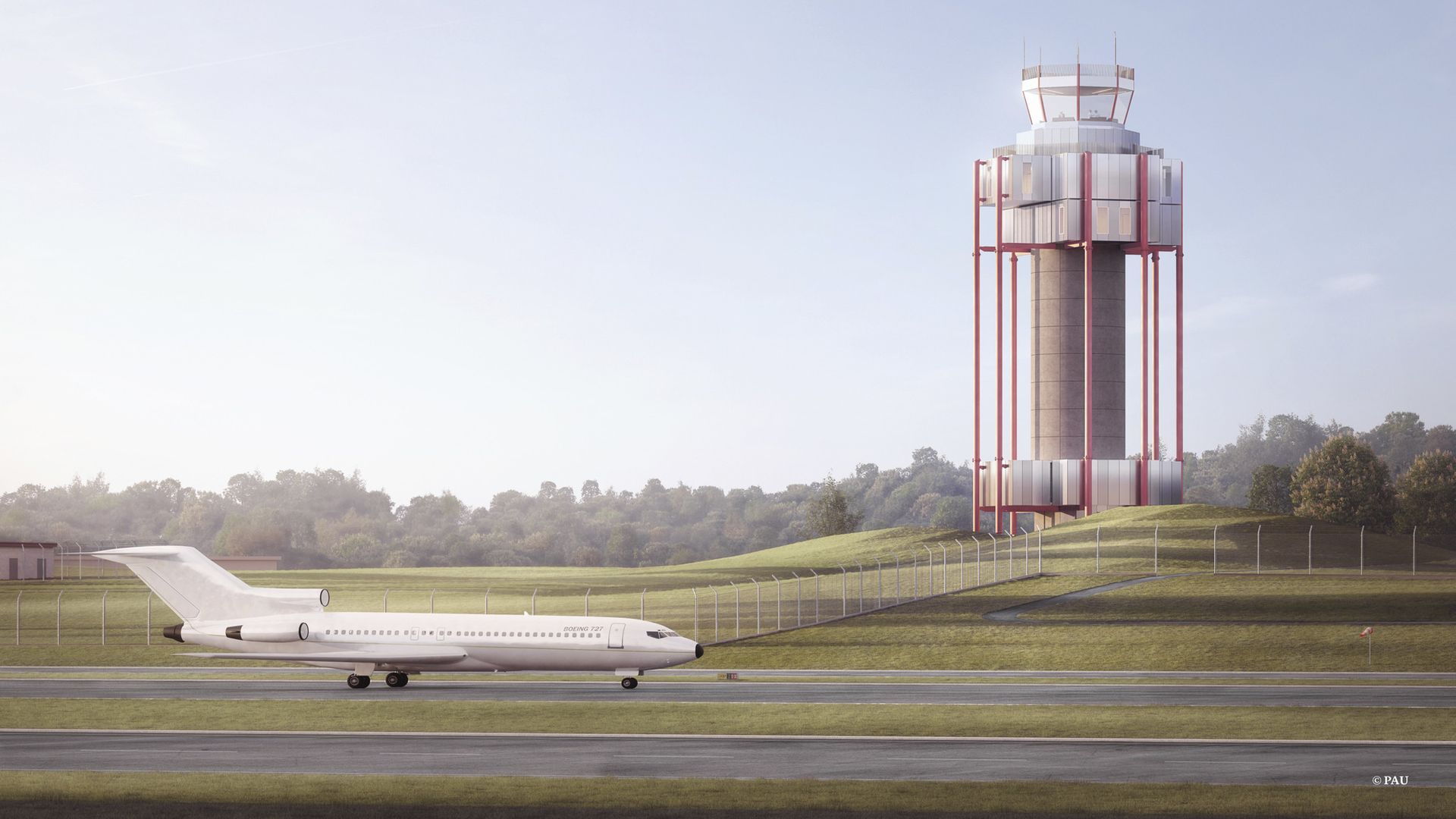 More sustainable air traffic control towers are coming to a handful of airports across the U.S., Axios is first to report.
Why it matters: Many of the country's control towers are in desperate need of upgrades or outright replacement.
Driving the news: After soliciting concepts for a new modular, energy-efficient control tower, the Federal Aviation Administration (FAA) has picked a design from New York firm Practice for Architecture and Urbanism (PAU).
The new design is set to be built at 31 regional airports where the existing towers are "functioning beyond their intended design life," the FAA said Thursday.
The agency's challenge was inspired by a similar 1960s-era effort won by legendary architect I.M. Pei, who created a slender tower with a distinctive flared top.
Details: PAU's design includes a range of environmentally friendly features, including all-electric systems, recycled steel and metal components, and, where possible, geothermal heating and cooling.
The firm's towers can be built at heights ranging from 60 to 119 feet, based on site-specific needs.
That was challenging from both a technical and aesthetic perspective, says PAU founder and creative director Vishaan Chakrabarti, "because you need something where the proportions work equally well for a 60-foot tower and 119-foot tower."
"In some of the communities we're talking about, this tower will be the tallest thing in the community," he adds. "So it's a beacon, it's a marker, and so making the aesthetics work for both [heights] was really important."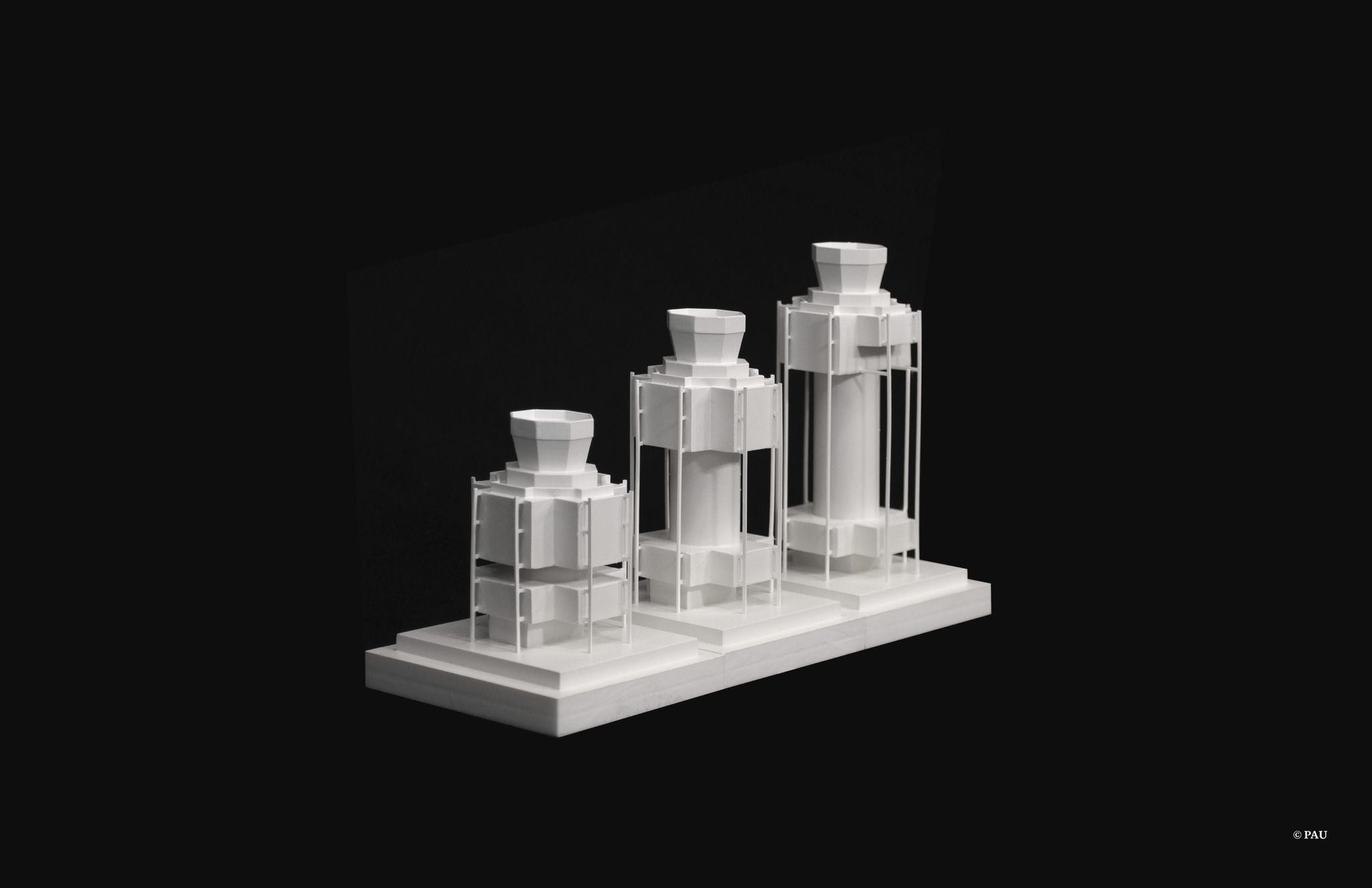 Plus: "The interior spaces prioritize the health and wellness of air traffic controllers, providing integrated daylighting and comfort systems and fresh air ventilation," per a PAU release.
And components of the new towers can be manufactured offsite and shipped to airports for final construction to save time and money.
The FAA says it's using more than $500 million from the 2021 infrastructure law to fund the early stages of building the new towers.
"These new air traffic control towers will mean that smaller airports can handle more flights, more sustainably and more affordably," Transportation Secretary Pete Buttigieg said in a statement.
Yes, but: Many of the country's regional airports have been losing service as airlines favor more lucrative routes.
What's next: The PAU-designed towers are set to be built at regional airports in Key West, Philadelphia, Detroit and elsewhere, with the first groundbreaking potentially coming next year.
The big picture: The new towers are the latest big upgrades — both public-facing and otherwise — coming to airports nationwide.
The bottom line: You'll probably never step foot in an air traffic control tower, but it's unquestionably wise to ensure that those vectoring aircraft into, out of and through our increasingly complicated airspace are as comfortable as possible.
Go deeper