Scoop: Israeli military to test civilian early warning system in Kyiv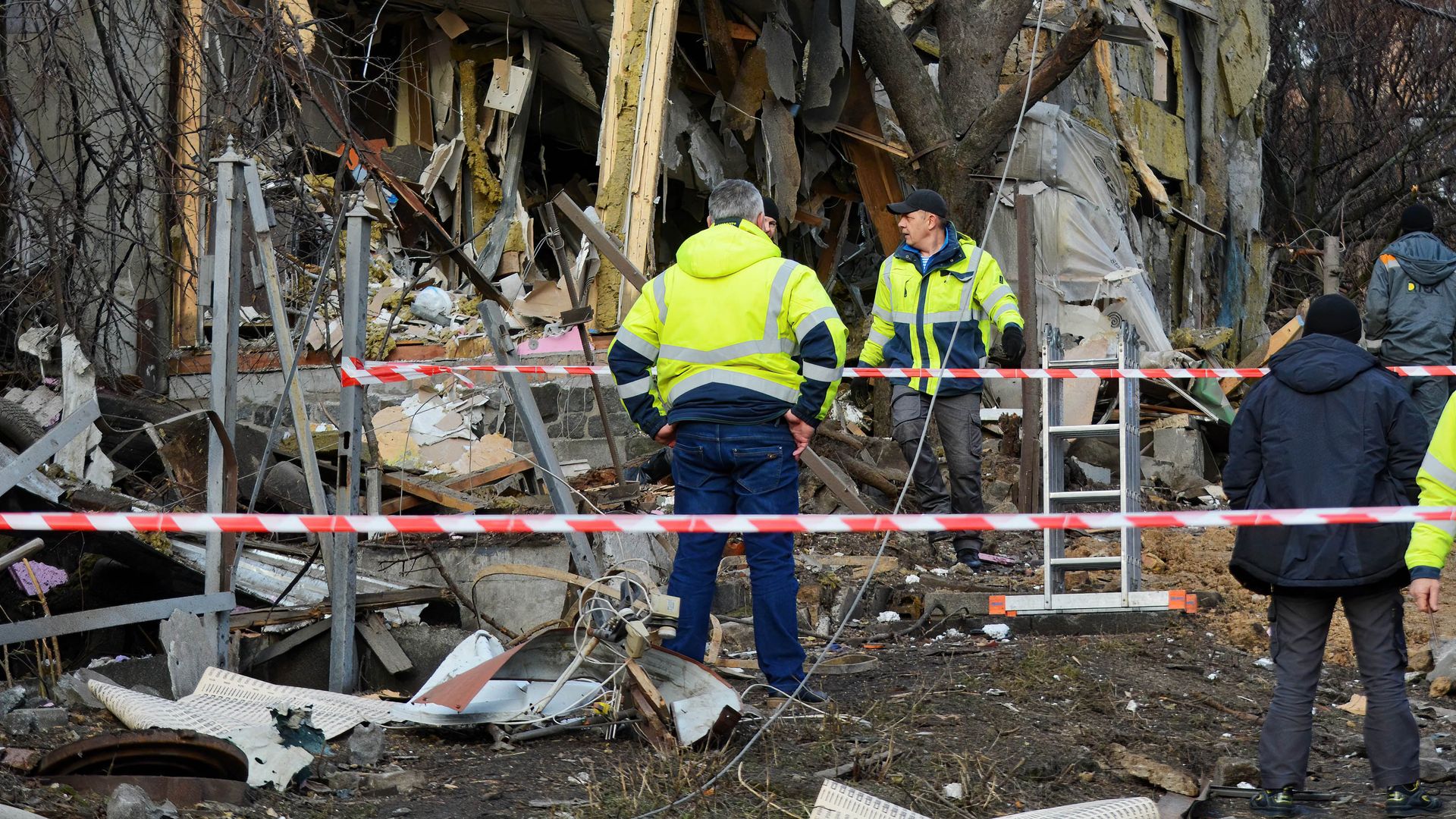 The Israeli military is planning to test its civilian early warning system in Kyiv next month with the aim of making it operational by the summer, two Ukrainian and Israeli officials told Axios.
Why it matters: The civilian early warning system, which will connect to the Ukrainian military radar and air defense network, can send faster and more specific alerts to Ukrainian civilians in the areas that are targeted.
Catch up quick: Then-Israeli Defense Minister Benny Gantz in October 2022 said Israel is willing to assist Ukraine with a civilian early warning system.
Israel uses the same system itself. Once a threat is identified it sends a "Red Alert" message to mobile phones and activates air raid sirens.
Because the system is connected to the air defense and radar system, it can calculate where a rocket is going to hit and activate alerts only in this specific area. This gives civilians in the targeted areas more time to take cover while allowing civilians in other areas to continue their daily lives undisturbed.
Behind the scenes: In recent months, Israeli officers from the Home Front Command met several times in Poland with Ukrainian military officers and officials from Ukraine's Ministry of Interior, Israeli and Ukrainian officials told Axios.
During the meetings, the Israelis presented the system and discussed how to reconfigure the software so that it would be compatible with Ukraine's needs, the officials said.
The big difference in the size of Ukraine and Israel and because different rockets and missiles are used by Russia to target Ukrainian cities means that the system will need adjustments, the officials concluded.
What to watch: Israeli and Ukrainian officials said the decision was to start a "pilot" project in Kyiv and conduct a first test of the system in May.
If successful, the system will be operated in several other cities in Ukraine that are home to more than 1 million people.
The big picture: The current Israeli government, like the previous one, is not willing to supply Ukraine with lethal military assistance.
The Israeli government is concerned that Russia could retaliate to any supply of lethal aid to Ukraine by limiting the Israeli air force's freedom of operation against Iranian targets in Syria.
Go deeper