ESA head: Physical disabilities shouldn't stop people from becoming astronauts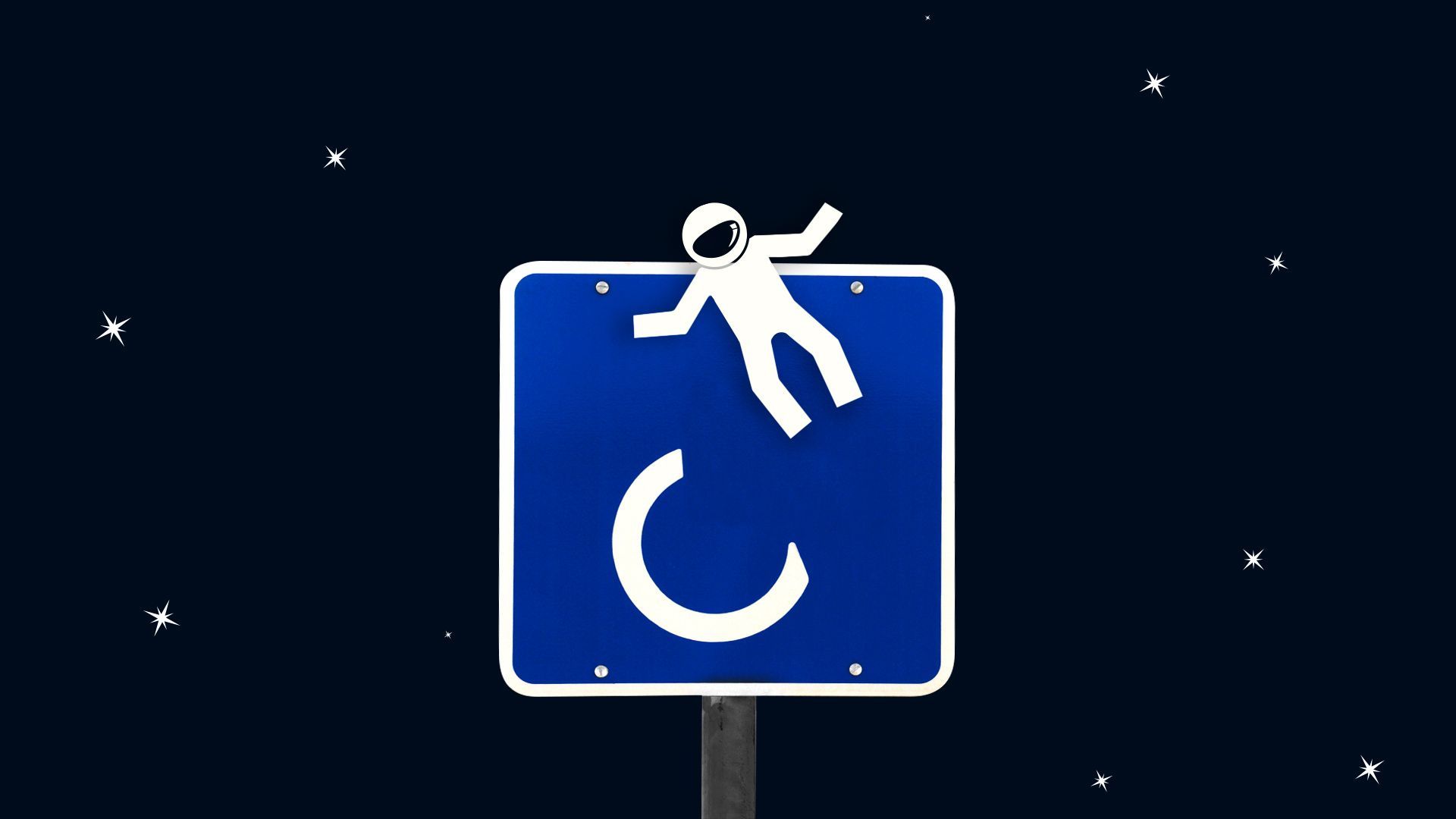 COLORADO SPRINGS, Colo. — The director general of the European Space Agency, Josef Aschbacher, told Axios he wants to see other space agencies consider accepting people with disabilities into their astronaut corps.
Why it matters: Most space agencies have stringent health and physical requirements for astronauts, limiting who can fly to space. But by expanding the definition of the "right stuff" needed to become an astronaut, spaceflight would become more inclusive, especially for people who historically have been told they can't fly to space.
Driving the news: The European Space Agency last November announced the selection of its first "parastronaut" — John McFall, a British Paralympian whose right leg was amputated when he was 19.
"A physical handicap should not stop you from becoming an astronaut," Aschbacher told Axios here at the National Space Symposium.
"I hope when John McFall is flying that this is so visible and so clear, but that others are inspired as well," he added. "It's a very symbolic element of showing that space is not only for fighter pilots, but it's really for all kinds of people."
McFall will now participate in a study to learn more about what kind of adjustments will need to be made to the capsule, space station and gear in order to make a future flight successful for him.
NASA hasn't recently commented on or made any announcements about recruiting astronauts with disabilities.
The big picture: The rise of private spaceflight has also opened up opportunities to a wider array of people.
Hayley Arceneaux, one of the crew members who flew to space with the Inspiration4 mission in September 2021, is a childhood cancer survivor with a prosthesis in her leg. She likely wouldn't have had that opportunity if she had taken a more traditional, government-centered path to space.
What to watch: People with certain disabilities may even fare better in space than those who are considered able-bodied on Earth, experts have said.
For example, people who use wheelchairs for mobility might have an easier time spacewalking in microgravity and working in a spacesuit.
Go deeper: The new "Right Stuff"
Editor's note: This story has been corrected to reflect that the Inspiration4 mission was in September 2021.
Go deeper