Supreme Court takes on abortion pills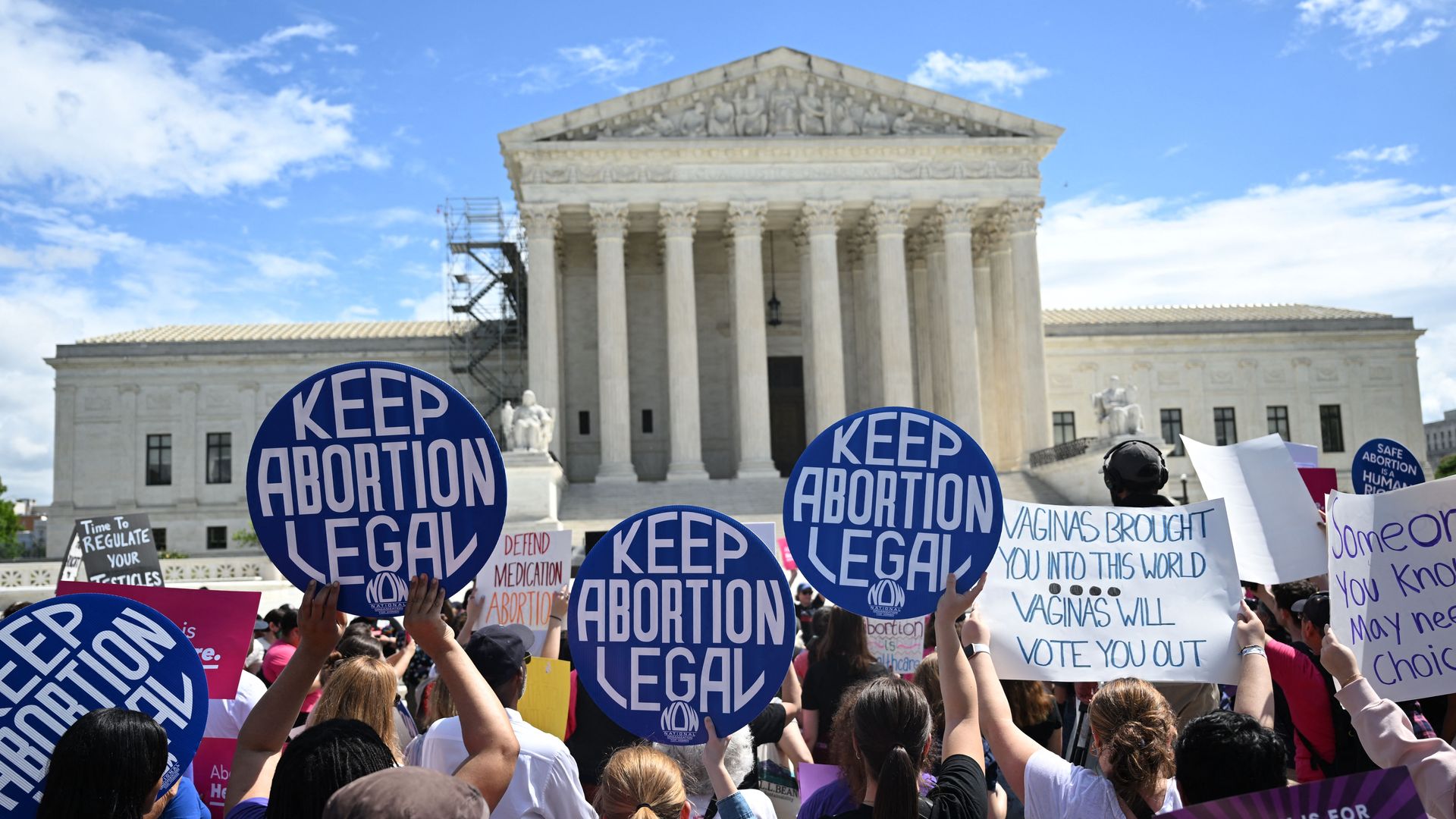 The Supreme Court today is expected to rule today on orders that could suspend Food and Drug Administration approval of a pill used in over half of abortions in the U.S.
Why it matters: If upheld, it would mark the first time a court has ordered an FDA-approved drug off the market decades after it has been approved.
But the case could take a variety of turns, largely because the order would be a preliminary injunction. Even upholding it wouldn't completely resolve the underlying case, brought by anti-abortion groups over the FDA's approval of mifepristone, used for medication abortion.
Catch up fast: The decision will come less than a week after Justice Samuel Alito temporarily blocked new restrictions on mifepristone while the challenge to the FDA's authority plays out. The temporary stay expires at 11:59pm on Wednesday.
Don't forget: It's been less than a year since the high court overturned Roe v. Wade and justices said they should not be expected to further create national abortion policy.
Alito at the time wrote that the court could not regulate abortion, adding that that power rested with the "people and their elected representatives."
Go deeper